Hotels.com Rewards gutted – rewards to be cut from 10% to 2% of your spend
Links on Head for Points may pay us an affiliate commission. A list of partners is here.
We have known for some time that Expedia Group, which owns Expedia, Hotels.com and property rental group vrbo, was planning a new combined rewards programme called One Key.
Details are now available here (only visible if you use a VPN to impersonate a US IP address, I think).
For Expedia Rewards, which is already a weak scheme, the change is minimal.
For Hotels.com Rewards, it amounts to a total gutting of the programme.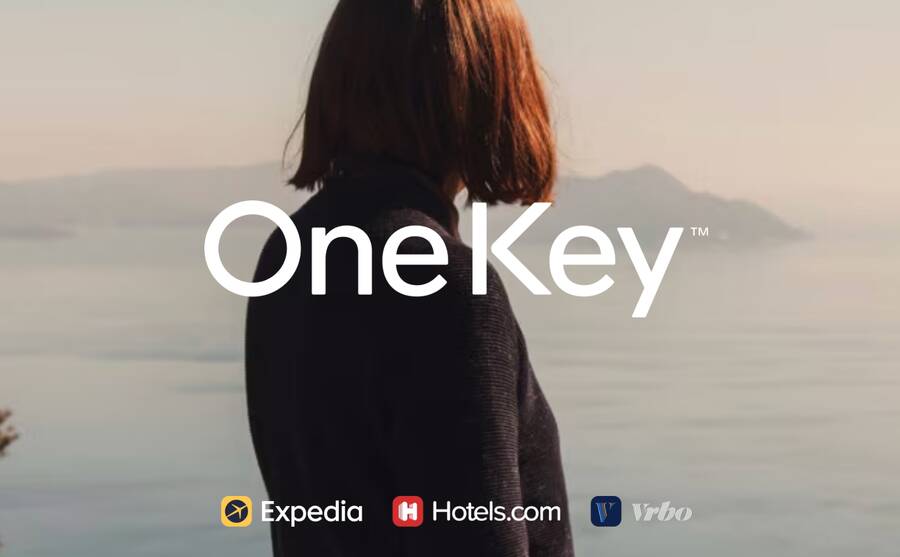 Why is (was) Hotels.com Rewards great?
We have been recommending Hotels.com Rewards to HfP readers for many readers. You can see the details here.
For anyone who cannot commit to a specific hotel brand, or doesn't do enough nights to earn a decent level of status or rewards, it was the best option.
It's a very simple scheme. Whenever you complete 10 nights, you get a credit towards a future booking for the average ex-VAT cost of those 10 nights.
These means that you are receiving a 10% rebate on your spend.
Even better, the credit can be used as part payment if you prefer. You are not restricted, as you are with many hotel programmes, to booking a standard room as a reward. You can book a suite if you want, as long as you pay the difference.
Another benefit of Hotels.com Rewards is that you can book for anyone you want (with the bookings in their name) and earn the rewards for yourself. I have done this numerous times when booking hotels rooms for my in-laws.
One Key is a disaster compared to Hotels.com Rewards
One Key will give you a combined loyalty account account across Hotels.com, Expedia and vrbo.
You will receive 2% of your ex-VAT spending at Hotels.com as OneKeyCash. This means that rewards are being devalued by 80%.
The OneKey website says "It's going to change the way you travel." They got that right, but not in the way they hope.
You will also earn 2% on vacation rentals, activities, packages, car rentals and cruises booked via Expedia and vrbo. Flight bookings via Expedia will earn just 0.2% (£1 on a £500 booking).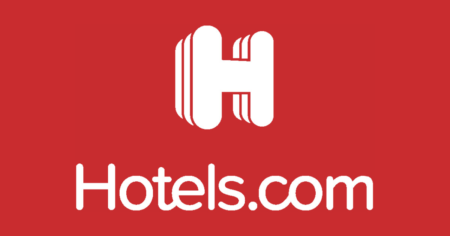 What happens to my existing Hotels.com free nights?
The only bit of good news is that your existing free night awards are not going to be wiped out.
They will be converted into OneKeyCash at their existing value. If you have a free night worth $175 to use up, it will be swapped for $175 of One Key credit. The expiry date will remain the same.
What happens to part-earned Hotels.com free nights?
Don't panic. You won't lose the value of any existing stamps in your Hotels.com Rewards account.
The stamps you are currently collecting towards your next free night voucher will be turned into OneKeyCash based on their existing value, ie 10% of the ex-VAT cost of that particular night.
When is One Key launching?
In the United States, "mid 2023" is all we know so far.
There is no date yet for One Key to launch in the UK or other markets. It appears to be rolling out across the world on a phased basis.
There is no need to rush to use up existing free nights or complete your next free night, because the value WILL be carried over to One Key with no deductions.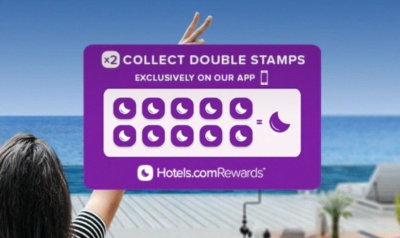 What happens to Hotels.com Rewards status?
One Key has its own status programme, which is based on your combined activity across Expedia, Hotels.com and vrbo. We will cover this in more detail as One Key gets closer to its UK launch.
Your launch status in One Key will be based on your combined bookings at Expedia, vrbo and Hotels.com across 2022 and 2023, as long as you use the same email address for all sites.
Is there any good news here?
To be fair, there are two upsides.
once your existing free night vouchers are converted into OneKeyCash, you will be able to spend them at Expedia (for flights – but you must pay for the ENTIRE flight in OneKeyCash) and vrbo (for rentals) – you are not restricted to hotel room redemptions
anyone with a few Hotels.com Rewards 'stamps' who thought they would never hit 10 nights to trigger a free night voucher will be able to release the value they have built up
Conclusion
I know many HfP readers are big fans of Hotels.com Rewards and put the bulk of their hotel bookings through it. I use it a lot myself – I am cashing in 3 x free night vouchers in the US next week, and made a booking on Monday for my mother-in-law which will earn me 'stamps'. I doubt I will be bothering with the new programme once I have used up whatever OneKeyCash I end up with.
Hotels.com is taking a gamble, hoping that the bookings it loses from 'heavy stayers' like our readers will offset the savings in reward payments to occasional bookers. Let's see if it works.
Full details of One Key are here but you need to use a VPN set to the US, otherwise it will automatically redirect to the UK site.
---
Hotel offers update – June 2023:
Want to earn more hotel points? Click here to see our complete list of promotions from the major hotel chains or use the 'Hotel Offers' link in the menu bar at the top of the page.
Want to buy hotel points?
Hilton Honors is offering a 100% bonus when you buy points by 18th July. Click here.
IHG One Rewards is offering an 80% bonus when you buy points by 7th June. Click here.
Marriott Rewards is offering a 30%-50% bonus when you buy points by 2nd July. Click here.