How does Heathrow Rewards work?
Links on Head for Points may pay us an affiliate commission. A list of partners is here.
This is our review of the Heathrow Rewards loyalty programme.
Is it worth joining Heathrow Rewards? What are Heathrow Rewards points worth? How can you transfer them to Avios or other programmes?
What you might not know is that you can earn and spend Heathrow Rewards points without ever setting foot in the airport.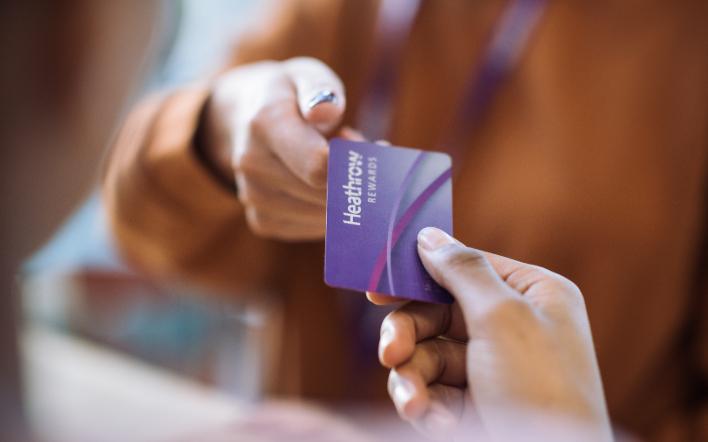 What is Heathrow Rewards?
Heathrow Rewards is the loyalty scheme for the shops, restaurants and bars at Heathrow Airport.
In general, you can only earn points when you are at the airport. However, there are some interesting ways of earning them even when you are not flying.
How do you join Heathrow Rewards?
Head over to the Heathrow Rewards website and register. It is free to join Heathrow Rewards.
The only condition is that membership is limited to one per household. The system will notice if your address is already registered. The easiest way around this, if you need multiple memberships, is to use your office address or change your address from, say '29 High Street' to '29a High Street'.
Is there a bonus for joining Heathrow Rewards?
New members will receive 100 points for free. These are worth £1 or 100 Avios or other miles, but you need at least 250 points to redeem.
The scheme has historically run sign-up bonuses with its airline partners but I haven't seen a live one since 31st December 2022.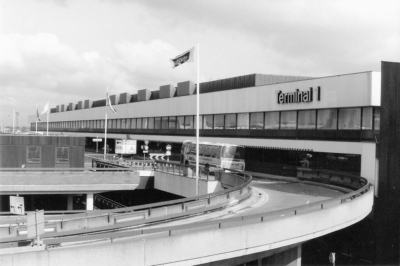 Is there a 'virtual' Heathrow Rewards card I can add to my phone?
You can't do it from the Heathrow Rewards website.
You CAN do it by downloading the Heathrow Airport app. Once you have logged in to Heathrow Rewards you will see an 'Add to wallet' button on the page where a scannable version of your card appears.
How do I earn Heathrow Rewards points?
The main way of earning points is at the shops, bars and restaurants in Heathrow Airport. You earn 1 point per £1 spent.
This is not restricted to the outlets beyond security.  You can also collect in the shops in the Arrivals halls.  I often pick up a few points when I order a coffee whilst waiting for someone I have come to meet off a flight or when at Heathrow for meetings.
There is no minimum spend, as long as your purchase is for at least £1.
There are various others ways of collecting Heathrow Rewards points, some of which are not widely known:
Official Heathrow Parking – you earn 1 point per £1 spent in the airport-owned car parks.  You can book your parking here.
Left luggage – you earn 1 point per £1 at Excess Baggage Company
Porter services – you earn 1 point per £1 on the £30 fee
Travelex – you earn 1 point for £10 you exchange at Travelex loctions in the airport
The ability to collect points when you pay cash to visit an airport lounge seems to have disappeared – it is no longer listed on the website.
Similarly, there is no longer any mention of 100 extra points for Shop & Collect (pick-up on your return trip), 100 extra points for Home & Delivery or double points for Reserve & Collect (pre-orders).
Here are three interesting off-airport options:
Rocketmiles hotel bookings – Rocketmiles is an online hotel booking website which lets you collect points with various travel rewards programmes with every booking.  Heathrow Rewards is one of these programmes. The Rocketmiles home page for Heathrow Rewards is here.  However, any special temporary offers like the one above will not show here and will have a different landing page.
Lufthansa Miles & More – you can convert Miles & More miles to Heathrow Rewards points.  The ratio is not great – 7,500 miles gets you just £20 of Heathrow Rewards points, with an additional £5 for every extra 1,875 miles you convert.  This only makes sense if your miles are about to expire.
IMPORTANT: Heathrow Rewards points earned from Lufthansa or Emirates can only be used for Heathrow Airport shopping and parking vouchers or Heathrow Express tickets. They cannot be transferred onwards into Avios or other external partners.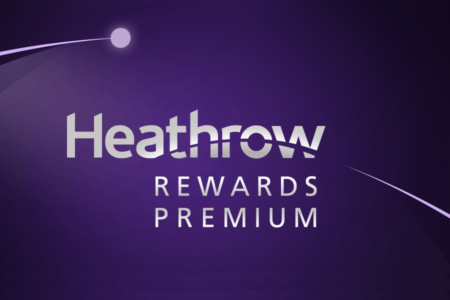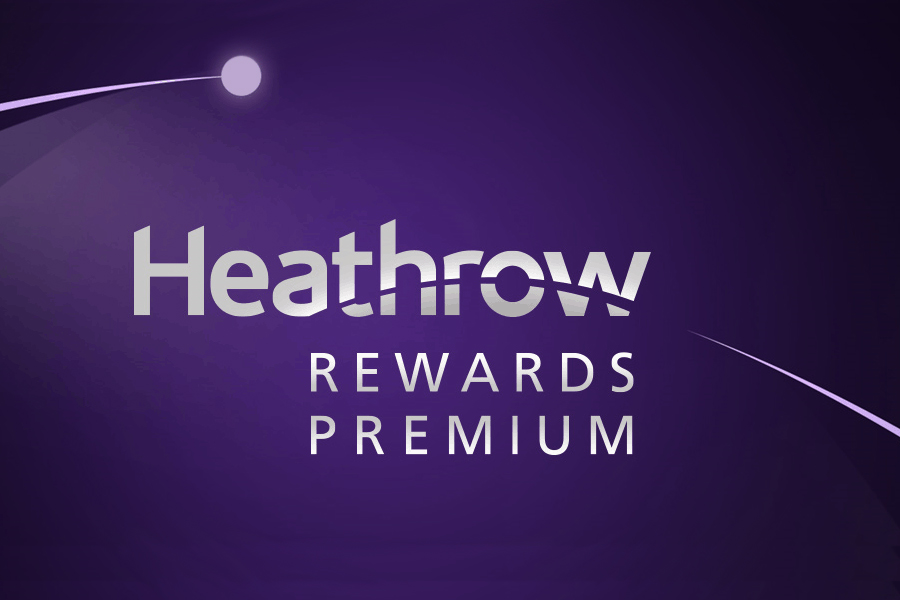 What is the Heathrow Rewards Premium tier?
If you spend £750 in the airport shops, restaurants or bars in a calendar year, you are promoted to Heathrow Rewards Premium. This comes with extra benefits:
Double points on all of your spending
5,000 bonus Heathrow Rewards points with your first Rocketmiles hotel booking after achieving Premium (new customers only)
One-off £10 discount when you spend £100 at World Duty Free
None of this is life changing but it's better than nothing. When you hit £750 of spending, you will receive Premium status for the remainder of the current calendar year and all of the following year.
How can I spend Heathrow Rewards points?
There are a mix of redemption options available, the majority of which need to be ordered via the website:
£5 Heathrow shopping voucher for 500 points – some shops including World Duty Free will let you redeem instantly by scanning your Heathrow Rewards membership card.  Others require you to order paper vouchers via the Heathrow Rewards website.
£10 Official Heathrow Parking voucher for 500 points 
£5 Heathrow Express voucher for 500 points
250 frequent flyer miles for 250 points
Can you earn Avios with Heathrow Rewards points?
Yes, Avios (via British Airways Executive Club or Aer Lingus AerClub) is one of the Heathrow Rewards frequent flyer partners.
Other Heathrow Rewards airline partners are:
Lufthansa Miles & More
Singapore Airlines KrisFlyer
Royal Brunei Royal Skies
Aegean Miles+Bonus
Asia Miles
Emirates Skywards
Virgin Flying Club
All transfers need to be done via the Heathrow Rewards website.
What are Heathrow Rewards points worth?
Most of the redemption options will give you 1p per Heathrow Rewards point.
The obvious exception is Official Heathrow Parking where you get 2p per point.
If you value frequent flyer miles at more than 1p, there is a premium for converting at 1p = 1 mile to an airline partner.
IMPORTANT: Heathrow Rewards ran occasional transfer bonuses before the pandemic. The best we have seen in the past were a 100% bonus when converting to Heathrow shopping vouchers and occasional 50% – 100% bonuses to specific airlines. If you don't need to spend your points immediately, it makes sense to wait in case these come back.
Can I transfer Heathrow Rewards points to someone else?
Yes, which is generous.
As per the rules: "You can transfer your Heathrow Rewards points to another member's account by calling our call centre. There is a limit of 4 transfers per member, per year."
Will my Heathrow Rewards points expire?
Technically yes, but it is unlikely. Heathrow Rewards points will only expire if you haven't made a transaction in the previous three years.
Conclusion – should you join Heathrow Rewards?
Heathrow Rewards points are a valuable 'convertible currency'. 1 Heathrow Rewards point – whilst worth 1 Avios – is actually MORE valuable because of the added flexibility to also convert to other airlines or for airport shopping vouchers.
If you are a regular Heathrow shopper, or a regular user of the official car parks, or a regular user of Heathrow Express, then you should join Heathrow Rewards. It is free and, because you can download the card to your smartphone, it doesn't add any weight to your wallet or purse.
Even if you never go near Heathrow, it is also worth a look if there is a good Rocketmiles 'first time user' hotel booking promotion on offer. You could earn a slug of points and convert them into frequent flyer miles without going anywhere near the airport.
You can find out more on the Heathrow Rewards website here.