Deal done: Lufthansa buys Italy's ITA, presumably leaving SkyTeam to join Star Alliance
Links on Head for Points may pay us an affiliate commission. A list of partners is here.
There is finally closure on the drawn out sale process of Italy's ITA Airways.
ITA is the 'reborn' Alitalia, although the airline is not currently operating on the scale of its predecessor. Having been through numerous bailouts, at huge cost to Italian taxpayers, it seems that the Government is now close to seeing the back of its problem child.
Lufthansa is acquiring a 41% stake in ITA for €325 million with an option to buy the remaining shares in the future.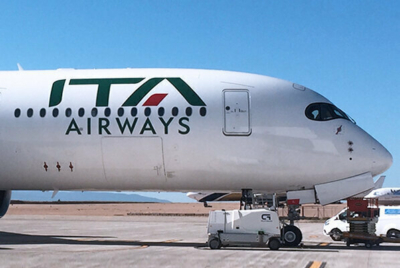 It's a complex structure. The 41% acquisition is via a capital injection, meaning that the money goes to the airline and not to the Italian Government.
The Italian Government has agreed to inject €250 million of its own money in the airline alongside Lufthansa, giving it almost €600 million of fresh funding.
Whilst it will not have a controlling shareholding, Lufthansa has the right to appoint the CEO of the airline and one other board member. The Italian Government will appoint the remaining three board members.
From 2025, Lufthansa has a 'call' option over a further 49%. This gives Lufthansa a binding right, but not an obligation, to buy a majority stake. The price will depend on the 'financial performance relative to the jointly agreed business plan'.
Lufthansa's CEO has said that there are further options in place covering the remaining 10%.
ITA reported a loss of almost €500 million last year so Lufthansa has a lot on its plate. The acquisition reportedly includes clauses requiring Lufthansa to retain long haul routes so it cannot be turned into a pure feeder airline for Lufthansa itself. That said, Lufthansa's investor presentation (PDF) yesterday talks up the value of increased feed
There is an implication that the airline will shift its focus to Rome and away from Milan Linate where there is greater competition. Malpensa does not appear to focus in the plans.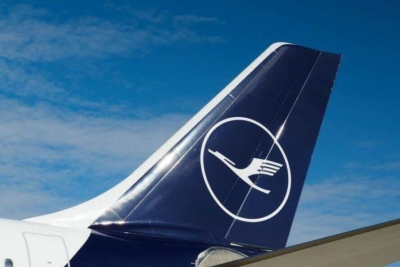 ITA is far smaller than Alitalia was pre-covid. 2019 passenger volume for Alitalia was 22 million vs 10 million for ITA last year. A workforce of 10,000 has dropped to 3,900. A fleet of 100+ aircraft has dropped by a third.
The investor presentation shows a growth in the ITA fleet from 66 aircraft to 94 by 2027. Separately published forecasts show revenue growing from €2.5 billion to €4.1 billion. This needs to be achieved in the face of continued competition from Ryanair which is now the largest airline in Italy.
It isn't clear how Lufthansa's existing Italian business, Air Dolomiti, fits into the deal. The ITA Airways brand will remain, with the eventual plan being for it to sit alongside Austrian, SWISS and Brussels as a satellite member of the Lufthansa family.
It is virtually certain that the airline with leave SkyTeam and join Star Alliance. The airline would join Lufthansa's Miles & More loyalty scheme.
Anyone who got ITA elite status via a match from their British Airways Executive Club card in 2022 could soon find themselves with Star Alliance status. The issue is whether the process happens before those status matches begin to expire.
The deal cannot close until it is approved by the European Commission – not expected before the end of 2023 – and it is even possible that the airline may remain in SkyTeam until Lufthansa takes full control in no less than two years.
Lufthansa's CEO said on Thursday:
"As part of the Lufthansa Group family, ITA can develop into a sustainable and profitable airline, connecting Italy with Europe and the world."
Good luck with that ….