Exclusive (Part 2): Malaysia Airlines CEO reveals new business class seats and free wifi
Links on Head for Points may pay us an affiliate commission. A list of partners is here.
This is part two of my interview with Captain Izham, CEO of the Malaysia Aviation Group and Malaysia Airlines.
I highly recommend you start with Part 1 of our interview with Captain Izham Ismail, which looks at Malaysia Airline's struggles for the past decade and how it has survived in the post-covid environment.
Whilst the past decade has been hard for Malaysia Airlines, with multiple restructurings and a big headcount reduction in 2015, the next decade is seen as one of opportunity.
"Now is the time for us to reinvest, reinvest into our product, our people and so forth." Staff were given their first bonus in 30 years last month, but money is also being spent on on improving the overall experience when you fly Malaysia Airlines, starting with renewal of the fleet.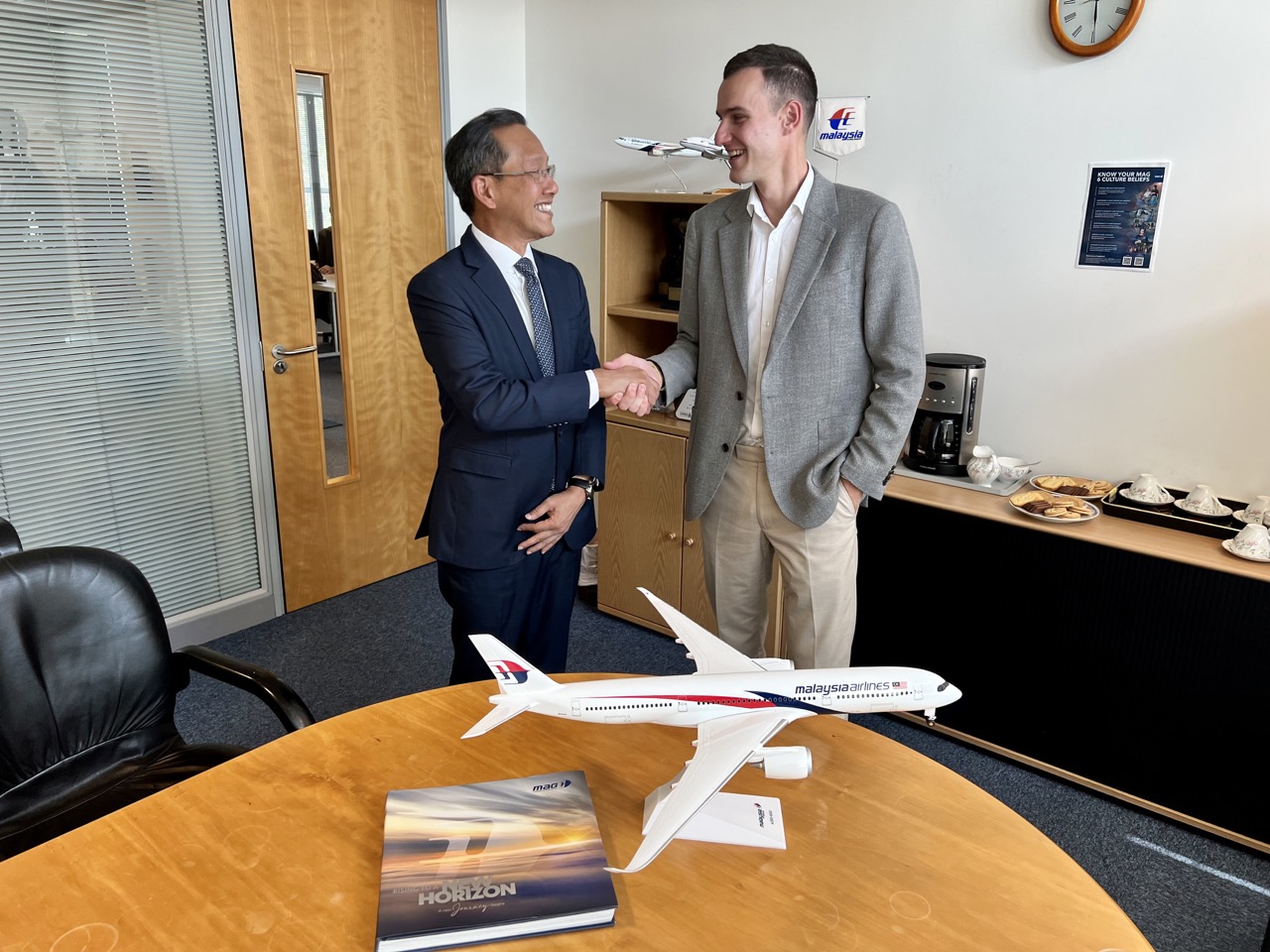 Boeing 737 MAX and A330neos are coming
First up is the renewal of the existing 737NG fleet. Last year, Malaysia Airlines unveiled its first refurbished 737, with the remaining 38 to follow by the end of this year. New seats in both business and economy, with a new blue colour scheme in contrast to the previous burgundy one.
A new in-flight entertainment system lets you stream content to your own devices. This means that seat-back screens have gone, but you'll still be able to read, watch and listen to content – a big upgrade over the shorthaul experience in other parts of the world.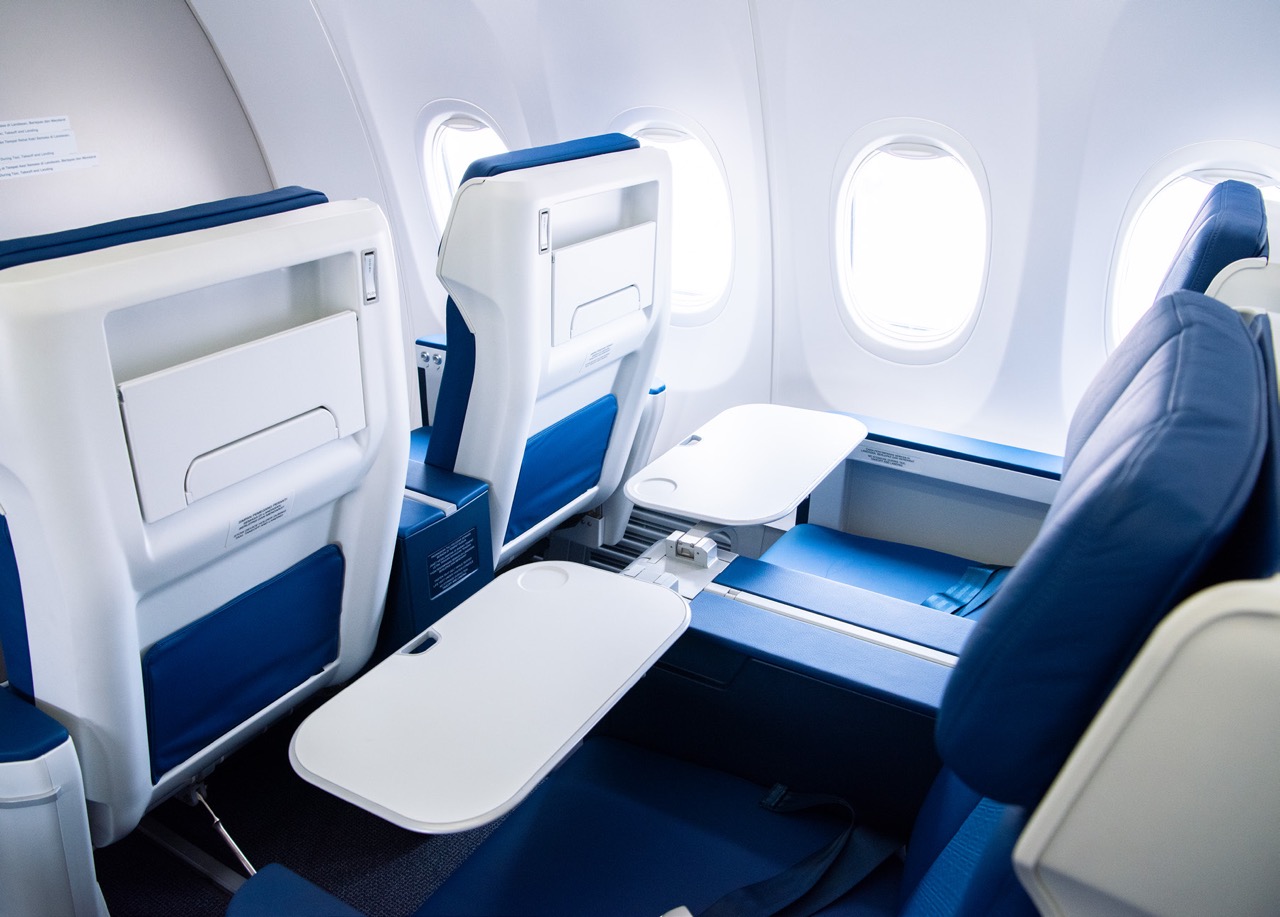 From this summer – and as early as August – these will be joined by line-fresh 737-8 MAX, with 25 to be delivered in total. These will feature the same interiors as the older refurbished 737s for a consistent fleet experience.
Malaysia Airlines hasn't been immune from production problems: "The MAX is delayed further. It was supposed to be May this year. And it's been delayed every two weeks or so, now it's August." These aircraft will allow the airline to increase short-haul seats by 3.2% year on year for the next 5 years, for a smooth, sustainable growth trajectory.
This will be supplemented by another order in the next few years for further narrowbodies, in particular to service a new 'city' airport in Kuala Lumpur which will necessitate the provision of smaller aircraft such as the A220 or Embraer E2s.
"We envision about 14 airplanes will be there with the rest of the order at Kuala Lumpur International Airport …. we are very clear that as a national carrier we have to support the country by inducing economic growth through the vehicle of airports and so forth. But we are also mindful that Malaysia Airlines is a commercial entity; the new airport must not diminish Malaysia Airlines' profitability. So, it is a balancing act which is quite difficult."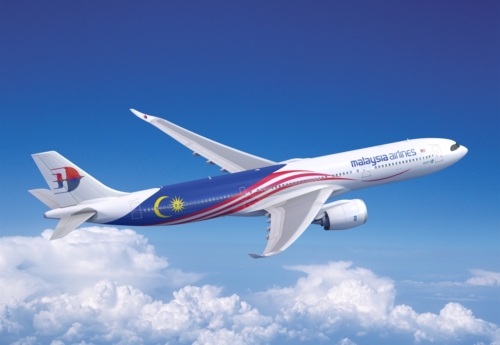 In the medium and long haul space, Malaysia Airlines is acquiring a fleet of 20 next-generation Airbus A330neo aircraft. These are eventually intended to replace the existing current-generation A330 fleet, although for the near term they will be used for growth, with 5.2% seat capacity increase year on year.
Just like the 737 MAXs, these neos have also been beset by supply chain delays. "To be honest, we could have taken delivery of this airplane in August, but because of a supply chain issue with the seat manufacturers we can't move earlier than eighteen months."
Also on Captain Izham's shopping list is a further handful of A350s. "With the A350s, we will uplift our signature routes. We will uplift our services to Australia" – currently operated by A330s. This will also give it the capacity to carry out heavy engineering checks and refurbish the cabins on the A350s without an interruption in service on Malaysia's most important international routes.
Could additional A350s open up a third daily frequency to London? Whilst it's on Captain Izham's radar, it's not something he anticipates happening soon. "We feel the current capacity is just perfect" in the current economic environment of racing inflation and toppy oil prices. "But once the fiscal situation stabilises, I see this third frequency. But not yet. Then again, I don't think we could get a third slot from Heathrow." At least for now, additional capacity can be hoovered up by one-stop itineraries with Qatar Airways and other oneworld partners.
…. and a new business class seat
Even more excitingly, Malaysia Airlines will introduce a new business class seat with the arrival of the new A330neos in the Winter of 2024. Eventually, the plan is to reconfigure the A350 fleet with this seat as well, from 2026 onwards.
It will also spell the end for Malaysia Airline's first-class-but-not Business Suites:
"At the moment, we enjoy four business suites, so we will get rid of those because that's a lot of real estate on the aircraft." There are no plans for a first-row business-plus seat such as the Retreat Suite Virgin Atlantic has on its aircraft.
Whilst I can't publish any photos of the seat yet, I was able to see a preview. The seat itself is the Collins Aerospace Elevation, the doored version of the Super Diamond, which is the same seat that forms the basis for the British Airways Club Suite: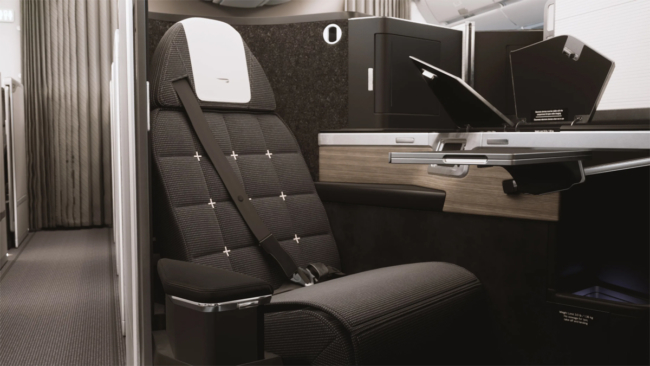 On the A330neos, there will be 28 seats in business class with 269 in economy, of which 24 are extra-legroom seats. That's an overall increase of one business class seat and six in economy versus the current A330s. On the A350s the increase will be larger thanks to the removal of the four Business Suites.
Malaysia Airlines isn't reinventing the wheel here – this is a widely established seat with a long history. It is an evolution from the Collins Super Diamond seat you'll find on Qatar Airways' A380s and 787.
In fact, it's one of my favourite 'off the shelf' seat types, with a uniform 1-2-1 herringbone layout that faces the windows. Unlike the staggered seat Malaysia Airlines currently offers with a multitude of different options (throne seat, two together, window etc) virtually every seat will be identical, removing some of the uncertainty about ensuring you get a good seat.
The only drawback from a reverse herringbone layout like this is that it is quite private and therefore less optimal for couples of families with young children, although I'm sure teenagers will love it!
The seat will come with a fully closing door, making Malaysia Airlines just the latest airline to install fully-enclosed suites in business class. They also feature Malaysia's traditional Batik element in the seat surrounds. From the photo I saw this looks like it could be slightly embossed or raised, adding further texture to the seat, whilst the primary seat colour will be a similar dark blue to business class on the refurbished 737s.
Free wifi for business class passengers
More and more airlines are choosing to offer free wifi as a standard, rather than as fee-charging extra, and Malaysia Airlines will soon be no different.
"We're giving free wifi to customers next month. You know then Singapore Airlines announced free wifi for all passengers last week and all of a sudden we become a follower."
The service will be provided by Panasonic, although it's not yet clear what restrictions will be in place and how the capacity will be distributed to all passengers. Still, it's an exciting improvement that is beginning to make BA's punitive wifi charges look outdated.
Conclusion
Overall, it seems that Malaysia Airlines is in a stronger position than it has been in decades. It certainly sounds like there are some very exciting passenger improvements coming in in the next two years that will enhance the Malaysia Airlines experience even further, from new business class seats to free wifi offerings.
Captain Izham is doing so with a strong eye on his bottom line. Whilst "challenges of interest rate, foreign exchange and fuel remains," he is optimistic that the demand for air travel will remain at current high levels. "If you ask me whether the market will get softer or not, I'm confident the current trajectory will continue for at least the next twelve to eighteen months."
"So if this trajectory continues, Malaysia Aviation Group should hit annual profits of more than 2 billion Ringgit (£345 million) by 2025." This would mark the first time the airline has turned a profit in decades.