Two little known Amex Membership Rewards features
Links on Head for Points may pay us an affiliate commission. A list of partners is here.
(EDIT:  September 2013 – it is no longer possible to transfer MR points between members.  However, you can still buy up to 10,000 points per year for 1.5p)
When I wrote my piece on Friday about getting family and partners to apply for American Express cards so that you could both benefit from referral bonuses, I forgot to mention one additional benefit of the UK Membership Rewards programme that hardly anyone knows about.
It is possible to transfer Membership Rewards points from one UK Amex cardholder to another, on payment of a flat £15 fee.  You need to do the transfer by telephone, and both receiver and giver need to be on the line at the same time.  Apart from that, there are no restrictions – you don't need to share the same address or surname.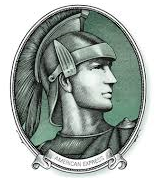 This has three obvious applications if you can persuade a friend to apply for the Preferred Rewards Gold or Platinum card with their big referral bonuses:
By transferring their referral bonus to you, they empty their Membership Rewards account immediately and so can cancel the card more quickly – which means a bigger fee refund.  (If you cancel an Amex card whilst you have unredeemed MR points, they will be lost after a grace period.)
Whilst you can usually transfer MR points to an airline or hotel account in anyones name, this is not always 100% possible.  (I once had a transfer to a third persons mileage account rejected – forgotten which partner! – although the majority have worked as I said on Friday.)  If you have the MR points in your account, there is clearly no risk of a transfer to your Avios (or whatever programme you choose) account failing.
Amex runs occasional transfer bonuses to Avios points, often 30%-40%.  Transferring their sign-up bonus to you means that you can hold the MR points and wait for the next transfer promotion with no worries.  For the person you refer, the longer they keep their MR account open waiting for a transfer bonus, the smaller the fee refund they will eventually get – on the Platinum card, that is costing them £37.50 in fees per month whilst they wait.
There is another general benefit of this transfer deal.  If a targetted Amex transfer bonus comes along and only one of you receives it, you can pool your points in the account of the one who was targetted.
The same page on the Amex website lists a second little-known feature.  You can buy up to 10,000 Membership Rewards points per 12-month period, for 1.5p each.  Again, you need to call to do this.  This is especially useful during a transfer bonus – when Avios offered a 100% bonus on MR transfers a couple of years ago, I jumped in and topped up my MR account by 10,000 points, since I was effectively paying just 0.75p per Avios.  Even without a transfer bonus, buying MR points at 1.5p each is cheaper than buying Avios from BA at full rate.
I will try not to write about Amex Membership Rewards again for a while ….. I think that is three posts in a week!