Five Star Alliance airlines who will match your BMI status
Links on Head for Points may pay us an affiliate commission. A list of partners is here.
I was very surprised, when BA's takeover of BMI was completed, that there was not a formal status match announced by the Star Alliance airlines. After all, because of BMI's exceedingly generous Diamond Club programme, heavy frequent fliers from all over the world had been depositing their Star Alliance flights into Diamond Club.
But no match has happened. I can only imagine that BA imposed some kind of block as part of the deal to take over the airline. Despite this, some airlines have announced status matches of their own volition.
Please note that the Air Canada match expires on July 15th, so move quickly to take advantage of this.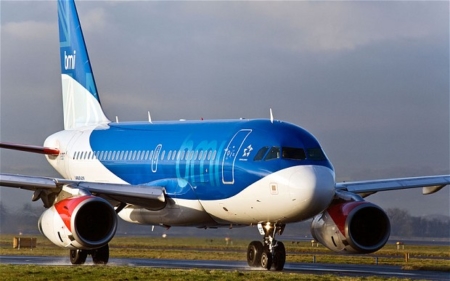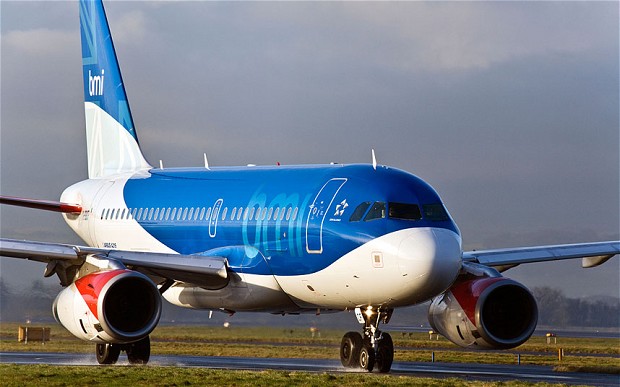 Now, if you were a Diamond Club member you will need to find a new home to credit miles from your Star Alliance flights. That is NOT what this post is about. It is NOT about selecting the best programme for you based on your earning and burning rates, need for a credit card, need to be able to transfer American Express points across etc etc.
This post is solely about how to get you a piece of Gold or Silver plastic very quickly that will allow you to continue to receive Star Alliance status benefits when you fly. You can use this period to slowly build up status in whatever frequent flier scheme you want to be part of long-term, which may well be a different one to the one you match with.
In my view, it is only worth doing a status match if you are BMI Gold. Silver status in Star Alliance does NOT give you global lounge access (such as the Star lounge at Heathrow T1 pictured below) unlike OneWorld Silver. A BA Silver card holder can enter a Qantas lounge when flying Economy. A Miles & More Silver card holder cannot access a Thai lounge when flying Economy.
The only guaranteed benefits for a Silver across the alliance are priority waitlisting and priority airport standby – ie virtually nothing. You will get better benefits, including lounge access, with the airline that issues your Silver card, but these benefits do not apply elsewhere. For the record, I am BMI Silver and I am not applying for a match with anyone, although I will see if Turkish will match my BA Gold card.
I have drawn heavily on this Flyertalk thread which discusses status match experiences, but at 400+ posts it is not easy to follow. Here is a summary. In all cases you should send:
a scanned copy of your BMI Diamond Club membership card,
a PDF or .jpg of your BMI activity statement. A quick Google search will show you various ways to do this, and
your membership number in the programme you want matched. Do NOT wait for them to enrol you – enrol yourself and then you can easily check online to see if the match has gone through.
Aegean Airlines – happy to match. This is potentially the best option, since Aegean seems to give you (under current rules) Gold status for life as long as you credit some flights to them! There is no way that they will continue with this but it is a hangover from before they recently joined Star, and it seems they will send you a card with 3-year validity. The email address for a match is miles_bonus@aegeanair.com
Air Canada – there is a formal match, but they are only giving status until February 2013. You need to apply via this link (now dead) by July 15th. Unless you a very heavy flier, you will struggle to earn the status miles required to requalify given the short timeframe. However, it will solve your short-term lounge access problems.
Air New Zealand – send a copy of your card, activity statement and, importantly, details of some Air New Zealand forthcoming bookings (you could book some refundable flights …) to respremiumteam@airnz.co.nz It is not clear how long your match will last.
Turkish Airlines – another good option, if you can't persuade Aegean, as they are offering a 2-year match. You need to email all of your details to customermiles@thy.com
United Airlines – Send your information to premiermatch@united.com In theory, a match after July 1st is valid until the end of the following year. However, people seem to be being offered 90 days of status with a requirement to complete a certain number of UA flights in that time to retain status.
Please note that there is no guarantee that you will be successfully matched, even if you have a BMI Gold. None of these are 'official' match programmes apart from Air Canada's, but the status period given is very short from them.
It is worth noting that Aer Lingus HAS launched a formal status match programme for Diamond Club members. You can apply here. However, Aer Lingus is not in any alliance so you won't be able to get any benefit except when flying Aer Lingus.