Moral issues arising from the Travelocity $200 promotion over the weekend
Links on Head for Points may pay us an affiliate commission. A list of partners is here.
There were some interesting fun and games going on during Sunday, and I don't mean down at the Olympic Park.
On View from the Wing on Sunday, Gary Leff posted an unbelievably juicy travelocity.com discount code.  It offered a $200 discount on any 'flight and hotel' package, with no minimum spend.
The only criteria were:
Your flights must be return flights, with at least 3 nights away
You must book a hotel for each night of your stay
In theory, Travelocity may have thought they were covered here, since you may think that it would cost you at least $1,000 for two people to fly somewhere and stay in a hotel for at least 3 nights.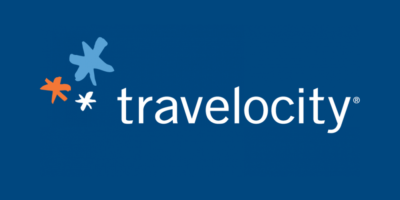 Unfortunately, Travelocity did not understand how its own booking system works.  You could book for one person, not two, which dramatically brought down the cost of the booking.
(If you wanted to bring your partner, you could each book a separate package and save 2 x $200.)
Travelocity also allows you to book your hotel in a different place to your arrival airport.  Even in a different continent.  This led to two possibilities:
You could book a $10 per night hostel in Bangalore for 3 nights, and thus have $170 of credit to spend on a flight anywhere in the world (min 3 night stay, though, to match your hotel booking), or
You could book the cheapest scheduled return flight anywhere in the world (say $50) and get a $150 credit towards a hotel room somewhere for 3 or more nights.
Needless to say, it was very easy to find a way of getting either a totally free flight or a totally free hotel stay, coming in at under $200.  This is, of course, not what Travelocity intended at all, albeit that it was their decision to have no minimum spend.
Then came the kicker.  It turns out the discount code involved (no longer working, as it was limited to 3500 people) was aimed at the National Federation of the Blind in the US.  It is not clear exactly how – whether it was meant to allow blind people to benefit from a cheap holiday, or whether it was just a general benefit aimed at National Federation of the Blind members (albeit that most of those people would be partially sighted anyway).
So, fundamentally, if you used this code you were
a) legging over Travelocity, who would be taking a financial loss on your booking – albeit that their website is designed to allow such convoluted bookings, and
b) potentially legging over a blind or partially sighted person in the US who will no longer benefit from a discounted holiday – albeit that the code has been in circulation for a few weeks already before being 'outed' in the frequent flier community.
If you read the comments on Gary's blog piece, you will see that some people have booked a pile of trips whilst others are very much against using the code at all.  Some people have paid $10 to join the National Federation of the Blind on the basis that they then consider themselves entitled to the discount.
I advocate trying to play fair with travel providers over loopholes like this.  This is partially moral but partially self-interest – after all, you can work the 'miles and points game' for literally decades if you want, so getting blackballed by the airlines or hotel companies is very short-termist indeed.  The issues here are slightly different, but it is interesting to see the responses.