A sneaky way to hit the £5,000 spend target on the AA credit cards
Links on Head for Points may pay us an affiliate commission. A list of partners is here.
I received some good news by email yesterday – I have been approved for the American Airlines credit cards with the fantastic 35,000 miles sign-up bonus!
I was a little worried, to be honest, since my BMI MasterCard has a substantial £20,000 credit limit, and I wasn't sure that MBNA would want to extend me more credit. 
However, I have been an excellent MBNA customer over the years and presumably come out quite highly on their 'people we want to keep as customers' scoring.  This clearly worked in my favour, and they have given me the card with a £10,000 credit limit.

The one downside of this card is the requirement to spend £5,000 within 180 days to trigger the full 35,000 mile bonus.  Because you get a Visa card as well as an Amex, this is less difficult than it could be, especially if you can pay the Inland Revenue, your council tax etc with it.  It is still not an easy target for many, though.
There is, however, a work-around.
When I wrote about the card, I didn't mention one additional benefit that comes with it:  you get 0% credit for 12 months (from account opening) on all flights bought from the American Airlines website.
You could, therefore, buy a £5,000 fully refundable flight on the AA website.
We don't yet know how long it will take MBNA to send over the bonus miles.  However, because of the 12 months interest free credit, it doesn't matter.  Wait as long as it takes, then cancel the flight and extinguish your card liability.
Note that, whilst the purchase will accumulate no interest, you still have to make the minimum 3% repayment each month.  MBNA will want £15 off you, which will of course in turn reduce your outstanding balance.
When you trigger the refund, MBNA will not reclaim the base miles from your AA account.  They will, however, send your internal MBNA account into negative territory, and you will not any further AA miles until you have earned enough to wipe out the deficit.  This deficit would be 7,500 miles if you used the Amex card or 3,750 miles if you spend the £5,000 on the Visa card.
To avoid MBNA putting a black mark against your name for future applications, I would strongly recommend wiping out this negative balance by putting £5,000 of fresh spend through the card before you cancel it.   Closing the account with a negative mileage balance is possible – and MBNA will not come after you for the value of the negative miles balance – but you shouldn't be surprised if they don't rush to offer you new cards in the future ….
Without stating the obvious, be sure that you are 110% certain that the flight you are booking on the AA website is fully refundable.  If you are not sure, do NOT go ahead!  Personally, I have a tax bill due at the end of July which I am going to pay early, so I will not be doing this myself.
---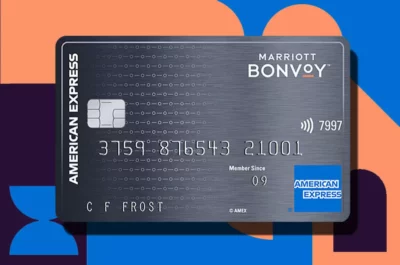 How to earn American Airlines miles from UK credit cards (February 2023)
American Airlines no longer has its own UK credit card.
There is, however, still a way to earn American Airlines miles from a UK credit card.
The route is via Marriott Bonvoy. Marriott Bonvoy hotel loyalty points convert to American Airlines miles at the rate of 3:1.
The best way to earn Marriott Bonvoy points is via the official Marriott Bonvoy American Express card. It comes with 20,000 points for signing up and 2 points for every £1 you spend. At 2 Bonvoy points per £1, you are earning (at 3:1) 0.66 American Airlines miles per £1 spent on the card.
You can apply here.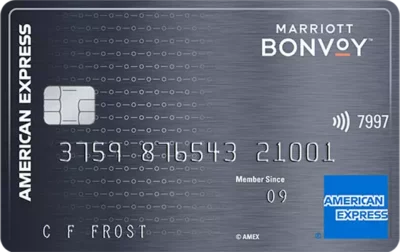 Marriott Bonvoy American Express
20,000 bonus points and 15 elite night credits Read our full review