What I did when BA tried to downgrade us from Club World at the airport!
Links on Head for Points may pay us an affiliate commission. A list of partners is here.
When I was younger, I used to specialise in getting offloaded from oversold flights.  My time was very flexible, and cash compensation, a hotel room, my food paid for and an upgrade to business class the next day was quite an attractive package.   And Air Canada, who I used a lot in the early 1990's because we have family over there, were the masters in over-selling flights and then bribing people to get off.
I haven't come across it for a long time, though.  Until a month ago in Dubai.
Our family of four turned up at 7.15am for the 9.30am Heathrow flight.  We were booked into Club World on cash tickets booked in the recent BA sale for (relatively speaking) peanuts.  Both my wife and I have BA Silver cards.
On arrival in the check-in queue, we were given a letter informing us that the outbound plane had 'gone tech' (as the trade calls it) and had been switched for another 777.  However:
The old plane had 14 First Class, 56 Club World, 44 World Traveller Plus and 185 World Traveller seats
The new plane had no First Class at all, 48 Club World, 24 World Traveller Plus and 203 World Traveller seats
Being a peak day after Easter, the plane was almost full in all classes.  Assuming it was 80% full in First and 100% in Club World, then 11 people were going to be downgraded from Club World and 75% of passengers were going to be downgraded from World Traveller Plus.
It was, however, unlikely to be us.  After all, we had two Silver cards and were travelling with two children ….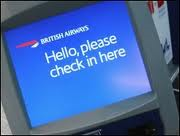 However, when we got to the desk, I was more than a little surprised to be told that we were being downgraded to World Traveller Plus.
It is not clear why we were chosen.  I think it was because we were a party of 4.  If you need to remove 11 people, removing 3 large parties means you only need to have 3 'conversations' rather than 11 if you remove solo passengers.  If you end up booking hotel accommodation, you are paying for fewer rooms.
Whilst not exactly happy at the thought, given we were travelling with our children, I had at least one thing to look forward to.  Under EU regulations, we would qualify for a 75% refund on that leg of our ticket.  Given that the tickets were £1,200 return (a bit less for the children) I would have been looking at £1,200 between the four of us.  Not that I was desperately bothered about the money, of course, since if I was so keen to fly World Traveller Plus for less money I would have booked that in the first place.
Luckily for us, it quickly became clear that BA had made a huge mistake:
My infant son (22 months) had been offloaded from the plane!
When the seating was being recut, BA failed to notice that he – despite being an infant and not needing a seat – did have one.  His ticket had been wiped from the system and he had been put down as a lap infant.  All other World Traveller Plus seats had been allocated.
Being unwilling at this point to take someone else out of World Traveller Plus, and with all World Traveller seats taken as well (the new plane had 24 fewer seats in total than the scheduled one), BA got out the cheque book.
We were offered £600 (between us), a room in a hotel I had never heard of (in a suburb of Dubai I had never heard of, run by a chain I had never heard of), food allowance and guaranteed business class seats on the overnight flight.  It might have been OK, but if you have ever packed up a family of four, with two small kids, you don't want to shuffle off to a hotel for a few hours and unpack, just to repeat the process in a few hours.  And we did not want to do an overnight flight.
I told the rep that we would think about it, but that I would not sign anything which took away my legal rights against BA.  The offer was withdrawn at this point, which was very interesting.  I am not sure if they were expecting me to sign away my rights to EU compensation (if indeed BA can legally do that) in return for the hotel and the cash payment.
The BA rep then made another tactical error – we were told that they would have put us on the Emirates or Virgin flights that morning, but they were full.   However, I knew that Lufthansa has a Munich flight which leaves at 9.30am and which has a good connection to London.  (I knew because I  booked this flight once!)  Because the BA Heathrow flight was delayed, we would actually get to London at the same time as our original flight.  And Lufthansa almost never has full flights to Munich!
I said that we would accept 4 business class seats on Lufthansa, which I was pretty sure would be available.  This threw the BA rep, because she had effectively already told us that they would reroute us.  She probably also knew that seats were available.  And I was now asking them to pay £5,000+ to Lufthansa!  (This is my rough guess of what the intra-airline rate is in these sort of circumstances, ie £1,250 per seat.)
Even I was surprised at what happened next.  There appeared to be some kind of budget cap in place for compensation, which was about to be blown apart if they bought the Lufthansa seats.  The BA rep suddenly announced that, as we were, after all, both Silver card holders, we really should be on board.  Four Club World passengers had not yet checked in, so three were immediately downgraded to World Traveller Plus and the fourth was offloaded entirely.
But there was more to come.  I was told that our young children (remember, one was 22 months) could not sit with us as the seats were all separate!  This is actually against CAA regulations, I understand, as well as BA policy.  I actually had to remind the rep of this before the seating plan was recut to put us all together.
(What was also interesting is that, of the three people who had their seats changed, one of them was paged in the BA lounge to get their permission.  The other two were moved automatically and would have received a new boarding card at the gate.  It is not clear why this done.)
So, at the end of the day, all was as it should have been.  We had four seats, in Club World, on the flight on which we were originally booked.  It did leave a slightly bitter taste in my mouth, though.  When prioritising these things, a family flying with two young children and having two BA Silver cards should have some priority.
Hopefully those who missed out and were downgraded instead of us enjoyed their 75% refund.  (Or, if they chose to travel later, the £200 per head compensation and the day in the five star hotel, plus whatever ex-gratia compensation they managed to eke out on top.)  20 years ago, I would have been more than happy to join them.
PS.  It is interesting to note that at no point did BA suggest that we were entitled to EU compensation for being forcibly downgraded.  It was not mentioned in the letter we received in the check-in queue, and at no point was it mentioned by the BA reps.  Someone more cynical than me would think they were purposely trying to avoid paying it ….
(Want to earn more Avios? Click here to see our latest articles on earning and spending your points and click here to see our list of current Avios promotions.)