Why the EU is planning to take away your Visa and MasterCard reward cards
Links on Head for Points may pay us an affiliate commission. A list of partners is here.
This is a guest post, written by Andrew Seftel (although the sensationalist headline is mine!) to whom I am grateful. You may recognise his name from the comments pages of Head for Points. His background makes him the ideal person to explain why the potentially dull subject of credit card interchange fees will lead to big changes in how you earn your miles over the next few years. Over to Andrew ….
There's a change coming through the credit card industry that will make it harder to earn miles using cards: card issuers will get less revenue from each purchase you make. This is what funds the rewards you earn, which means that it'll be harder to earn using cards.
Despite the size of this change, there has been very little discussion about it in the usual places (although some of HFP's more City-minded readers might have spotted an article on this very topic on the front page of the FT two weeks ago). Here's a quick briefing on what's happening.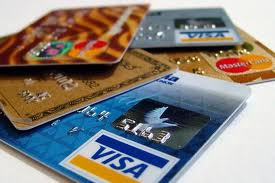 A primer on interchange
Every time you make a purchase on a debit or credit card, the merchant is charged a cut of the transaction. Some of this will be a charge from the merchant's bank, the rest will be an 'interchange' fee of about 0.7-1.2%, set by Visa or MasterCard that is mostly paid to the card issuer. This payment helps to cover the costs of issuing a card (e.g. physical cards, statements, fraud) and is the reason why credit card companies are happy to have you even if you don't pay any interest or fees. Crucially for HFP readers, card issuers realised that they could give some of this cut back to consumers, for example, as cashback or points. This has led to the situation that we currently enjoy: being able to earn large amounts of cash, miles and points by using the right credit cards.
What's changing?
For almost as long as this arrangement has been in place, merchants have hated it! They see it as an unnecessary tax on their revenues, dictated to them by an oligopoly of card networks. Various entities have spent the past couple decades in courtrooms and regulatory commissions battling Visa and MasterCard (although not American Express) and their fees. This slow and complicated tango of proposals and appeals looks finally to be drawing to a conclusion. In the UK, it looks like card interchange will be capped at 0.3%. Regulators will be hoping that the savings from these reduced fees will be passed onto consumers.
What does this mean for me?
Card issuers have been anticipating these changes for a while. As a result, new reward card products have become less lucrative over the past few years. Expect that Visa / MasterCard offerings will continue to become less numerous and less generous.
Existing cards should be unaffected for the time being, but at some point the issuer will start losing money on every purchase and consider devaluing on-going earnings. Think carefully about closing good card accounts (e.g. BMI cards). You probably won't be able to get an equivalent replacement.
The HFP demographic (who I presume generally pays off their cards in full every month) will become much less profitable for card issuers. In addition to lower rewards rates, sign-up bonuses will probably become less generous and we may also see annual fees becoming more commonplace. Alternatively, more strings may be attached, such as having a particular current account to be eligible for a card.
Commercial cards look safe for the time being. Cards targeted at small businesses may be a bright spot for the self-employed.
But I mostly spend on Amex anyway!
If you've given rewards cards even the most cursory glance, you'll have seen that cards on the American Express network offer the best rewards. This is because merchants pay a higher fee to accept the card, giving them more margin to share with the cardholder. You might therefore think that this isn't such a big deal, but you're not completely safe:
Not everywhere takes Amex, so you'll be getting less back at those places
Only a few companies issue Amex cards, so having other issuers with good offers gives you more introductory bonuses to exploit
From a merchant's point of view, these changes will make Amex even more expensive to accept (relative to Mastercard and Visa), so Amex acceptance might get worse
Amex might unilaterally reduce fees to bolster acceptance or avert regulatory action, leading to less rich reward programmes
Amex cards issued by other companies (e.g. MBNA, Lloyds) are affected by the cap, so they will probably have their rewards cut at some point. This will likely affect the competitiveness of rewards offers in the long-term.
Enjoy it while it lasts
The idea of a 'game changing' shift in the loyalty rewards landscape is one that is bandied about all too often. This one is indeed bigger than a closing loophole or a program devaluation. It's not all bad news though: American Express and commercial cards probably aren't going to be directly affected.
Taking the big-picture view, cutting interchange may be a generally good thing if these savings are passed onto consumers, rather than being retained by merchants or their banks (although HFP readers will probably still be worse off). Nevertheless, as long as there remain sweet spots and loopholes somewhere, there will still be lucrative opportunities to travel the world and stay in incredible places.
Andrew Seftel works as an analyst within the credit card industry. You can contact him on Twitter @andrewseftel