AwardWallet now supporting American Airlines (plus 600 other loyalty schemes)
Links on Head for Points may pay us an affiliate commission. A list of partners is here.
AwardWallet, the online miles and points balance tracking service, announced this week that it has agreed a deal with American Airlines to allow it to access their database.
This means that you can now use AwardWallet to track your AA balance alongside all of your other accounts. That leaves only Delta and United as the major airlines who are not supported, and AwardWallet offers a workaround for those two programmes.
I have been a long-term AwardWallet user for a number of years. It allows you to store the log-in and password details for pretty much all of the loyalty programmes you are in. It isn't just travel, either – Nectar, Boots Advantage, Tesco Clubcard, Harrods Rewards, redspottedhanky …. they cover over 600 programmes from across the world.
You can store programmes for various different people inside one AwardWallet account. When I log in, I see over over 60 different accounts across my family. A clever part of AW is the ability to sideline schemes which are dormant or rarely used, so my 'Active' tab contains a more modest 44 accounts.
You can sit and back and do nothing with AwardWallet if that is how you want to play it. Once a week, AwardWallet will automatically log in to each of your programmes and update your balance. It will then send you a weekly email with all of your balance changes.
For the more obsessive, like myself, you can log in to AwardWallet and simply click 'Update'. AwardWallet goes off and updates all of your balances immediately (it takes 3-4 minutes to check my active ones). On a PC you can leave it running in another window.
Earlier this year, the company also launched an impressive ipad app. If you are a 'Premium' member (ie you pay a nominal sum, any amount, in appreciation of the service) then this app is lightening fast and updates all of your balances in about 30 seconds. If you are not a Premium member, I believe it runs at standard speed.
(Premium members also get the expiry date of their points tracked, and email warnings sent out if miles are heading towards expiry. This is why the addition of American Airlines is welcome, since your AA miles – and a lot of HfP readers have them from the recent amazing AA credit card promo – will expire after 18 months if not added to.)
Some people, understandably, are worried about security of their account details. (AW is owned privately by a couple of guys in the US.) If you are, you can choose to have AW store all of your log-in and password data locally on your PC, not on their server. The only impact of this is that you are limited to checking your balances on that one device.
I am a big fan of AwardWallet, and if you have never used it I recommend taking a look. There are over 33 BILLION miles being tracked, for over 167,000 people. It doesn't take long to set up, and once you have all your data there it becomes quite addictive checking your balances a couple of times a day!
---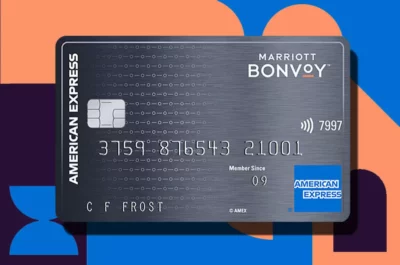 How to earn American Airlines miles from UK credit cards (February 2023)
American Airlines no longer has its own UK credit card.
There is, however, still a way to earn American Airlines miles from a UK credit card.
The route is via Marriott Bonvoy. Marriott Bonvoy hotel loyalty points convert to American Airlines miles at the rate of 3:1.
The best way to earn Marriott Bonvoy points is via the official Marriott Bonvoy American Express card. It comes with 20,000 points for signing up and 2 points for every £1 you spend. At 2 Bonvoy points per £1, you are earning (at 3:1) 0.66 American Airlines miles per £1 spent on the card.
You can apply here.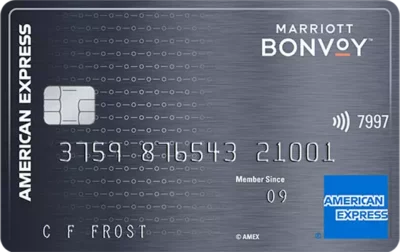 Marriott Bonvoy American Express
20,000 bonus points and 15 elite night credits Read our full review