What does the Office of Fair Trading ruling against InterContinental and Expedia actually mean?
Links on Head for Points may pay us an affiliate commission. A list of partners is here.
You may have seen something in press over the weekend about the provisional ruling from the Office of Fair Trading on Friday in a complaint against InterContinental Hotels Group (IHG), the brand owner for Holiday Inn, Crowne Plaza etc.
Put simply, a small travel website called skoosh.com complained that IHG was forbidding it from discounting IHG hotel rooms on its website, by reducing its own commission and passing on the saving to customers. The OFT investigated and found that Expedia and booking.com (who had been picked out as guinea pigs) had entered into a potentially illegal deal with IHG that they would not discount IHG rooms.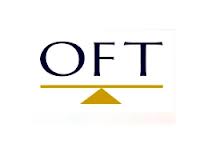 Price fixing is always a difficult issue in an agency business. Many companies believe, for example, that if they appoint agents to sell a product on their behalf, they should have the ability to control the price that agent charges.
IHG was not, however, acting like a manufacturer who appoints a single agent to sell in a certain territory. They let pretty much any online travel agent list their hotels. The key issue is – should the online travel agent be allowed to discount the hotel (by giving away some of their commission)?
IHG said no, the Office of Fair Trading has said 'probably not, but we're so convinced we're forcing through a remedy' (effectively).
The OFT also claims that this strategy stops new entrants successfully entering the hotel booking market. This is a line which definitely does make sense – who would bother starting up a company to compete with Expedia etc, knowing that they could not compete on price?
IHG has made a proposal. They will let Expedia discount their hotel rooms but ONLY to registered users of the site or someone who has already bought from that site. Any member of the public visiting the booking site anonymously would still see the higher price (ie the standard price which matches that on IHG's website).
Interestingly, IHG has one of the strongest 'Best Rate Guarantees' in the industry. If you book a room with them and find it cheaper online within 24 hours, your room is free (or the first night is free on a longer stay). This guarantee obviously has to go in the bin if IHG's remedy proposal is not accepted. As it stands, the Best Rate Guarantee could continue under IHG's proposal as their rules exclude 'membership sites' or rates not visible to the general public.
There will be now be a three month consultation process, during which the OFT and the three companies involved in the case will consider their responses to the IHG proposal. The OFT's statement on this consultation process is here.
The end result of this case will definitely change the online booking landscape in the UK, although it is not fully clear how. Would hotels pull their rooms off other websites rather than have that site discount? Perhaps they would increase benefits for booking directly. Already, most chains – Hilton a bit less so than the rest – do NOT give any elite benefits or points on stays booked via third party sites.