25% bonus on transfer of hotels points to Avios (including your 20k SPG credit card bonus!)
Links on Head for Points may pay us an affiliate commission. A list of partners is here.
Finally, after a couple of false starts, which I think were errors by the hotel groups, its back.  The BA '25% bonus when you transfer your hotel points to British Airways Avios' promotion!
It is a very simple promotion, outlined here at ba.com.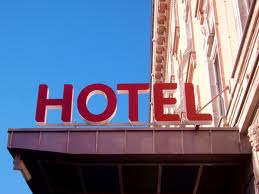 Rule 1:  You must convert your hotel points to Avios (at ba.com, not avios.com) before 15th October.  15th October is the date by which the points must leave your hotel account, not arrive at ba.com
Rule 2:  Only transfers from the following hotel programmes count:
Club Carlson
Hilton HHonors
Hyatt Gold Passport
IHG Rewards Club
Marriott Rewards
Shangri-La Golden Circle
Starwood Preferred Guest
LeClub Accorhotels is NOT included, it seems.  However, Accor is offering double Avios in Iberia Plus for stays until 15th October.  It is also possible that existing balances will be doubled – see my other post today.
Rule 3:  There are minimum transfer requirements.  These are generally the same as the lowest possible transfer out of that programme, except for Starwood Preferred Guest.
The rules say that you must transfer 2,500 SPG points to qualify for the bonus.  However, Gold and Platinum SPG members are allowed by SPG to transfer lower amounts (1,500 and 1 respectively).  It is not clear if transferring less than 2,500 means you forfeit the bonus, but I would assume it does.
Rule 4:  Only lump sum transfers of existing points get the bonus.  Points earned directly from stays (ie 500 Avios for a stay at a Hilton property) do not attract the bonus as they would fall under the minimum transfer threshold.
Rule 5:  You can make multiple transfers from multiple programmes and, based on past experience, all will attract the bonus.
So, is this a good deal or not?
Well, if you applied for the Starwood Preferred Guest Amex card last month, with the sign-up bonus of 20,000 points, then you're laughing.  20,000 SPG points normally get you 25,000 Avios points, but you will now receive 31,250!
That is a specific case, though.
However, in general, a 25 per cent bonus is not enough – for any promotion – to make a bad deal a great deal.  50 per cent, yes. 25 per cent is rarely a game changer.
In general, hotel points are best redeemed for hotel stays.  Let's look at the points needed for a top category redemption, say £250 a night.  The Avios conversion does not include the 25 per cent bonus.
Hilton – 80,000 points = 8,000 Avios
Hyatt – 22,000 points = 5,500 Avios
Marriott – 45,000 points = 12,000 Avios 
IHG Rewards Club – 50,000 points = 10,000 Avios
Carlson – 50,000 points = 5,000 Avios
Starwood – 30,000 points = 35,000 Avios
Apart from Starwood, who have a very good conversion ratio, you are clearly better leaving large stashes of hotel points where they are.
However, for a small amount, it is a different game. A couple of years ago I tidied up some of my small hotel balances by converting a lot to Avios, often topping up first from Amex Membership Rewards, and didn't regret it. If you will never earn enough for a free room, you might as well convert and a 25 per cent bonus is a good excuse.
The other thing to remember is that the hotel chains convert to many airline programmes, often over 20. You may get a 25 per cent bonus via Avios, but perhaps topping off another account may be more useful? If you had a huge volume of hotel points, you may be able to get enough points from scratch in, say, the American Airlines programme for a tax-free UK to US redemption.  Avios are not always the answer.
Final thought. You can transfer IHG Rewards Club points to someone else for $5 per 1000, Hilton points for $25 per 10,000 and SPG and Carlson points for free if you share an address.  Hyatt points can be pooled if you ring and redeem them immediately.  Perhaps a transfer to a friend who can use a larger total for a hotel room is a better deal than Avios, even with the bonus.
(Remember to follow our 'Hotel Promos' page for the latest offers for all of the major hotel chains.)