Aggressive BA Club Europe, Club World and First sale fares launched
Links on Head for Points may pay us an affiliate commission. A list of partners is here.
British Airways has launched its latest batch of sale fares.
First the boring bits.  You must book by November 12th at the latest, with no flying before November 6th.  The expiry date for the offer varies by destination.
Short haul
There are some good Club Europe deals knocking about.  It is rare to find return business class fares for £200 these days, but there are available in this sale.  Check out Angers, Frankfurt (interesting choice), Paris, Quimper, Rotterdam, Stavanger, Stuttgart and Zagreb.  These are especially interesting fares if you need to boost your tier points for status requalification.
The 'low fare finder' took here on ba.com shows the lowest price to each European destination.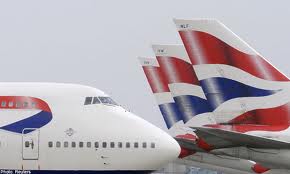 Long haul
The key thing to note here is that, for many destinations, this sale lets you book for the Christmas period and Easter 2014.  This opens up some pretty interesting deals.
Fancy spending next Spring or Easter in Dubai, for example?  £1594 is not a bad price in Club World.  However, £1394 to Abu Dhabi is even better – the additional drive to your hotel is only about 50 minutes depending on where you stay (I did this last night from Abu Dhabi) and you get out of the airport faster as well.
Here is the full list, apologies for the formatting.
Destination / Club World / First
North America
Atlanta £1,549.00 £2,547.00
Austin £2,096.00 –
Boston £1,579.00 £2,577.00
Calgary £1,776.00 –
Chicago £1,928.00 £2,926.00
Dallas £1,656.00 £2,654.00
Denver £1,999.00 –
Houston £2,165.00 £3,163.00
Las Vegas £1,994.00 £3,022.00
Los Angeles £1,993.00 £2,991.00
Miami £2,395.00 £3,396.00
Montreal £1,496.00 –
New York £1,512.00 £2,510.00
Orlando £1,694.00 –
Philadelphia £1,810.00 £2,808.00
Phoenix £1,993.00 £2,991.00
San Diego £1,656.00 –
San Francisco £2,191.00 £3,189.00
Seattle £1,961.00 £2,959.00
Tampa £1,694.00 –
Toronto £1,840.00 £2,838.00
Vancouver £1,771.00 £2,769.00
Washington £1,583.00 £2,581.00
Latin America & Caribbean
Antigua £1,795.00 –
Bermuda £1,895.00 £3,395.00
Bridgetown £1,795.00 £2,995.00
Buenos Aires £2,903.00 –
Cancun £1,405.00 –
Grand Cayman £2,884.00 –
Grenada £1,795.00 £2,995.00
Kingston £1,298.00 –
Mexico City £2,167.00 £3,419.00
Nassau £3,309.00 –
Port of Spain £1,795.00 £2,995.00
Providenciales £4,222.00 –
Punta Cana £1,794.00 –
Rio de Janeiro £2,231.00 £4,563.00
Sao Paulo £2,232.00 £3,284.00
St Kitts £1,798.00 –
St Lucia £1,795.00 £2,795.00
Tobago £1,795.00 –
Middle East
Abu Dhabi £1,394.00 £2,494.00
Amman £944.00 –
Bahrain £1,495.00 £2,695.00
Beirut £964.00 –
Doha £1,496.00 £2,696.00
Dubai £1,594.00 £2,794.00
Jeddah £2,020.00 £5,756.00
Kuwait £2,240.00 £3,853.00
Muscat £1,494.00 £2,594.00
Riyadh £1,926.00 £3,709.00
Tel Aviv £923.00 £1,927.00
South Asia
Almaty £1,799.00 –
Baku £1,346.00 –
Bengalaru £1,695.00 £2,995.00
Chennai £1,501.00 –
Colombo £1,899.00 –
Hyderabad £1,495.00 –
Male £1,899.00 –
Mumbai £1,595.00 £2,895.00
New Delhi £1,495.00 £2,795.00
Far East & Australia
Bangkok £1,894.00 –
Beijing £2,094.00 £3,194.00
Chengdu £1,893.00 £2,993.00
Hong Kong £2,294.00 £3,794.00
Seoul £1,594.00 £3,094.00
Shanghai £2,093.00 £3,193.00
Singapore £2,645.00 £3,945.00
Sydney £3,045.00 £4,945.00
Tokyo £2,391.00 £3,891.00
Africa
Abuja £3,589.00 £5,994.00
Accra £2,827.00 £4,078.00
Cairo £1,157.00 –
Cape Town £2,795.00 £4,295.00
Entebbe £2,293.00 –
Freetown £2,488.00 –
Johannesburg £2,493.00 £4,093.00
Lagos £3,584.00 £5,942.00
Mauritius £1,895.00 –
Monrovia £2,563.00 –
Nairobi £1,794.00 £2,894.00
(Want to earn more Avios? Click here to see our latest articles on earning and spending your points and click here to see our list of current Avios promotions.)