Airport lounge access and cheap travel insurance via Barclays Premier
Links on Head for Points may pay us an affiliate commission. A list of partners is here.
A Head for Points comment last week pointed me in the direction of Barclays Premier. This is the 'premium' current account offered by the bank. It has a £10 monthly fee and you must earn £75,000 or have £100,000 saved or invested with Barclays. The fee is waived if you earn £150,000 or have £150,000 saved or invested.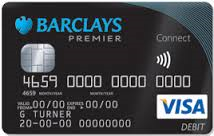 On top of the usual fee, Barclays Premier customers can add the 'Premier Travel Plus Pack' for £11.50 per month. (Click on 'Personalise My Account' on the page I linked to above.) This includes:
Worldwide family travel insurance (age cap of 70)
RAC cover
Airport lounge access via Airport Angel
Airport Angel covers 560 lounges across the world. You receive 6 free visits (further visits charged at £15) which can be used either by yourself or for others travelling with you.
I have not come across Airport Angel before. It is linked to CPP (oh dear!) who I assume are working with Priority Pass, as I doubt CPP would have negotiated 560 airport lounge access agreements on their own.
Whilst I have not been able to confirm this, the person who flagged this said that you can add the Premier Travel Plus Pack on a month-by-month basis. This means that you can join up when you have booked your holiday – to receive the travel insurance and use the airport lounge – and then cancel it when you get home.
If this sounds interesting, you should definitely look into it more closely before committing. On the face of it, though, it sounds OK. Note that, as with all of the airport lounge schemes, it is no use when flying British Airways from Heathrow Terminal 5 as there are no third-party lounges in the terminal.