Earn Hilton HHonors points and redspottedhanky £££ with Fantasy Formula 1!
Links on Head for Points may pay us an affiliate commission. A list of partners is here.
Both Hilton HHonors and redspottedhanky.com are running Fantasy Formula 1 competitions for the 2nd time this year. You still have two weeks to sign up before the first race.
The redspottedhanky.com one is especially valuable as all players can earn up to £20 in redspottedhanky train tickets credit.
First up, let's look at Hilton.
The home page and registration site for the competition is here.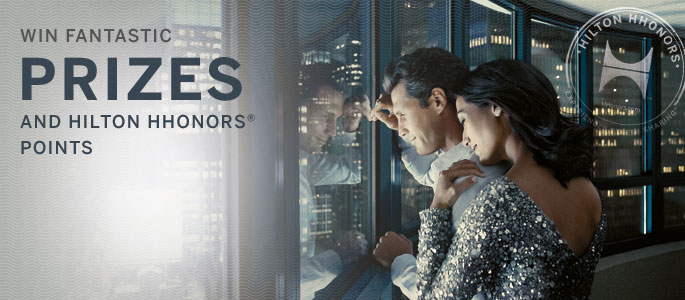 The prize, for the overall winner, is pretty good. You get five nights in ANY Hilton Group property worldwide (Maldives sounds good to me ….) which is the equivalent of 380,000 Hilton HHonors points if used at a peak resort at peak time. They also give you $580 in cash towards your tax liability for the prize – which, as a UK resident, will be nothing! (The competition is open to various countries, including the UK and US.)
There will also be four quarterly prizes of a 3-night stay at any Hilton Group property, plus $365.
Perhaps more interestingly (ie realistically) there are 30 weekly prizes to be won. The highest scorer each week gets 50,000 Hilton HHonors points, with a decreasing scale down to 5,000 for 30th place.
I have entered teams for myself and my wife. I have no intention at all of tweaking my team during the competition – I will just let it sit there and hope I get lucky one week!
redspottedhanky.com
redspottedhanky.com has also brought back its Fantasy Formula 1 competition (based on identical software to the Hilton one!). The overall prizes are less exciting, with an iPad being the best on offer. It's not quite 5 nights in The Maldives …..
However, ALL PLAYERS will receive redspottedhanky.com loyalty points. This is effectively FREE MONEY.

They have changed the format this year, for the better.
Instead of only paying you at the end of the year, you will be paid out in June, August, October and January 2015.
Your Fantasy Formula 1 points will be divided by five, and your payout will be capped at £5 per period, so a maximum of £20 over the year.
There are three ways to approach this:
For the super-lazy – sign up and let RSH randomly pick a team for you, then sit back and wait for the points to arrive
For the fairly lazy (me) – sign up, think strategically about your team, but then sit back and wait for the points to arrive and never change it
For the active – sign up, think strategically about your team and then transfer drivers in and out throughout the season in an attempt to maximise your money
Whatever you do, though, do something! It would be a waste to let a few pounds of RSH credit go astray.