British Airways and avios.com have launched another 'buy Avios' promotion, offering a bonus of up to 25% for purchases before 1st June.
The link to buy is here.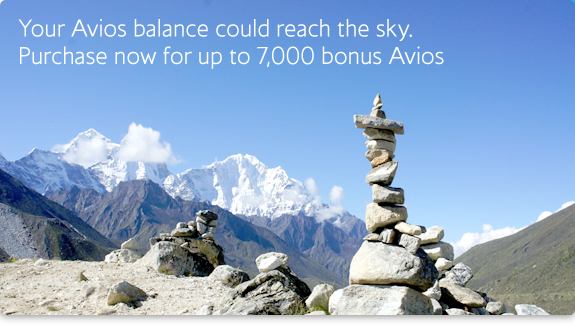 Frankly, this is not an impressive deal. The bonus on 1,000 Avios is nothing – despite costing a rip-off £31. The bonus on 2,000 to 6,000 is a pathetic 100 Avios points. You need to spend over £447 on 27,000 Avios to benefit from the full 7,000 Avios – 25% – bonus.
The full list of bonuses is:
Buy 2,000 to 7,000 – 100 bonus Avios
Buy 8,000 to 13,000 – 1,000 bonus Avios
Buy 14,000 to 19,000 – 2,000 bonus Avios
Buy 20,000 to 26,000 – 3,000 bonus Avios
Buy 27,000 Avios – 7,000 bonus Avios
(Want to earn more Avios? Click here to see our latest articles on earning and spending your points and click here to see our list of current Avios promotions.)