Why does BA sell seats VERY cheaply whilst blocking off Avios availability?
Links on Head for Points may pay us an affiliate commission. A list of partners is here.
'RevMan' (ie revenue management) as it is called in the trade, is by nature part science and part instinct.  Any idiot can fill a plane if they charge ultra-low fares.  The real skill is in how you increase the pricing as the plane fills and you get nearer to departure in order to maximise the marginal revenue from every passenger.
If I drop the economic theory, what this means is that – on any particular day – there may be 10 people who need to fly to Detroit as 12 hours notice.  BA wants to keep 10 seats empty for those people because their employers are happy to pay the full business class fare.
There may be a further 50 people who have business in Detroit and tend to book 2-3 weeks in advance.  BA will want to keep seats for them too, as they will be paying a high semi-flexible price.
You also need to fill all of the other seats on the plane, and you need to siphon off people who are willing to pay £750 to fly to Detroit from those who will only pay £400.  As I said, it is half science and half instinct.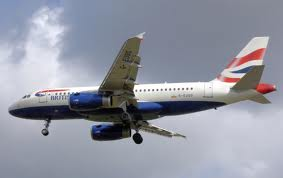 Which brings us to BA revenue management and Avios redemptions ….
If you have tried to find an Avios seat to the United States over the Summer, you will know that there is very little about in premium classes.  Very little indeed.
This would lead you to think that BA expects all of these planes to be full of high-paying business passengers – even though that is illogical over the Summer.
I wrote yesterday about some of the astonishing deals available at present from European starting points. See here for more details.
From Brussels, for example, you can buy a Club World ticket to Las Vegas for £917. 
For £917, BA will fly you in Club Europe to London from Brussels, Club World to Las Vegas and return.  Even a BA Executive Club Blue member would earn a whopping 17,000 Avios back – enough for two return flights to some parts of Europe.  If you have an On Business corporate account you will earn over £100-worth of On Business points as well.
British Airways is willing to sell lots and lots of seats at this price.
Yet, for Avios redemptions, the cupboard is bare.   But this makes no sense!
Let's compare the economics to BA side by side:
£917 cash ticket Brussels to Las Vegas – BA needs to cover the cost and taxes of four flights, must issue 17000 Avios (more to a Bronze, Silver or Gold member) and must issue On Business points equivalent to approximately a further 12500 Avios.
£575 'taxes and surcharges' Club World Avios redemption London to Las Vegas – BA need only cover the costs of the two long-haul flight, issues NO Avios and issues NO On Business points.  BA reduces its accounting liability for Avios redemptions by the equivalent of 100,000 points.  It also has two extra Club Europe seats for sale between Brussels and Heathrow because the Avios redemption is direct.
There is an Air Passenger Duty difference here, because the £917 ticket incurs no APD as the passenger is not stopping over in London.  I admit that.
However, taken overall, the net cost to British Airways of the two flights I highlight above must be pretty similar.
If the BA accounts put a book value on an Avios of just 0.25p, then the accounting income from the redemption flight is £575 cash + a £250 reduction in liabilities for the book value of the Avios redeemed.  This is around £825.
Similarly, the accounting income for the £917 flight is £917 less, say, £70 for the book value of the Avios and On Business points issued.  This is around £850.
Much of a muchness then.  So why are Club World Avios redemption seats to the US almost impossible to find when BA is falling over itself to sell Club World seats for cash for roughly the same net cost?
Obviously the £917 flight brings in more hard cash but from an accounting and profit-reporting perspective the difference is small. And that is before you consider the impact on BAEC member loyalty by effectively closing off redemptions ……
(Want to earn more Avios? Click here to see our latest articles on earning and spending your points and click here to see our list of current Avios promotions.)