Aer Lingus turns down formal takeover bid from British Airways
Links on Head for Points may pay us an affiliate commission. A list of partners is here.
British Airways's parent company, International Consolidated Airlines Group SA, announced yesterday that it had made a takeover approach to Aer Lingus.  The board of Aer Lingus rejected the offer.
The idea that Aer Lingus would make an excellent takeover target for BA is hardly new.  To some extent, the surprise is that they chose to move now when it could have been acquired for a fraction of the cost a few years ago.  Aer Lingus has been turned around and is being bullish about its expanding long-haul network with fully flat business class seats on the way in 2015.
The obvious appeal for British Airways is the Aer Lingus landing slots at Heathrow.  You may be surprised to know that Aer Lingus is 3rd largest owner of Heathrow slots at 3% (23 daily pairs).  With recent transactions continuing to value slots at $20m – $30m per pair, Aer Lingus is sitting on a hugely valuable asset.
(Most people have forgetten that, when Ryanair bid for Aer Lingus in 2012, BA announced a side deal with Ryanair to take 85% of the Aer Lingus Heathrow slots if it succeeded.  The bid eventually failed.)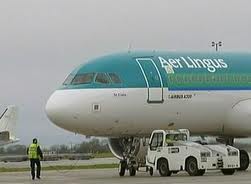 It isn't that simple, of course.  The Irish Government has a 25.1% shareholding in Aer Lingus.  They are hugely unlikely to agree to any transaction which sees British Airways slash Aer Lingus services into Heathrow.  That said, it would be easy enough for BA to give 'undertakings' which it conveniently forgets about a couple of years later.
The other major shareholder in Aer Lingus is Ryanair, with a 29.8% stake.  With Ryanair now blocked from increasing that stake – and at risk of having to sell down to 5% if their Court of Appeal ruling goes against them next year – the company would probably be happy to exit if it meant a decent profit.  Ryanair would, of course, be quietly pleased if British Airways decided to wind down the Aer Lingus operation at Heathrow.
Vueling, the low cost Spanish airline owned by IAG, is an interesting template for Aer Lingus.  When IAG took full control of Vueling last year, they made it clear that it would NOT be merged into (higher cost) Iberia.  Vueling is proving very successful and, with innovations such as wi-fi on its short haul flights, is making its big brother and sister look a little second-rate.
(Of course, British Airways has been quietly taking over the slots that Vueling had at Heathrow and it no longer operates from the airport.)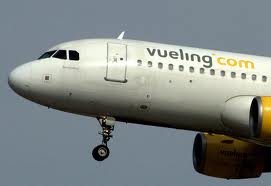 Aer Lingus may survive in its own right under IAG ownership, although there is far less potential for it than there is with Vueling.  After all, if IAG wants to start a low cost operation in, say, Hungary, it has Vueling for that.  I doubt Aer Lingus will be opening hubs across Europe.
Any takeover would also involve another inquiry into the control of Heathrow landing slots which itself would get tied into the debate over a third runway.
This one seems set to keep me in article material for much of 2015 …..