Bits: Indian visa changes, Sofitel Terminal 5, how HfP impacted East Coast Rewards
Links on Head for Points may pay us an affiliate commission. A list of partners is here.
News in brief:
Massively inconvenient Indian Visa changes for British visitors
This story had passed me by until a HfP reader emailed me this week to tell me how much money he has lost due to changes to the India Visa regulations.
Our reader had planned a three generation trip for nine people, from children to elderly grandparents.  The new rules mean all visitors to India must make a pre-booked appointment for full biometric scanning and fingerprinting.
Appointments can only be made online via a website which rarely functions.  Even when it is working, you can only book for one person at a time and there is no guarantee that subsequent bookings will result in slots for the same day.  You cannot arrange dates for children to guarantee that they do not need to be taken out of school.  On top of all this, the fee has been raised to £92 from £38. This meant a cost of over £1,000 for this family including photographs, Special Delivery postage costs etc.
Faced with the virtual impossibility of being able to get a visa for every family member, he had no choice but to cancel.  Some money and Avios (he had done a 'miles for upgrade' booking) will be returned but he has had to take a loss of £3,000 over the nine seats.
More information on the new regulations can be found here.  Ironically, India has recently rolled out 'visa on arrival' to visitors from 43 countries – but not the UK.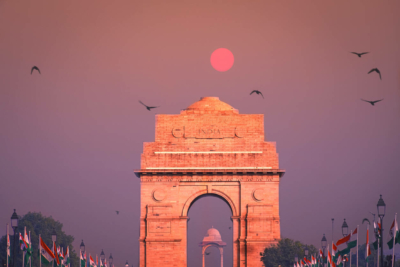 Sofitel Terminal 5 back on lastminute.com as a 'secret hotel'
Reader Andy dropped me a line to say that he has been able to book the Sofitel Heathrow Terminal 5 (directly linked to Heathrow Terminal 5) again as a lastminute.com 'top secret' hotel.   You may remember that this was a popular deal last year but supply dried up.
The 'Top Secret' page is here.  You are looking for a Heathrow hotel described as 'Luxury hotel offering unforgettable stays at Heathrow'.
For a random Saturday in May it was £109.  However, using code SAVE01033103 you get a further 10% off taking it down to £99.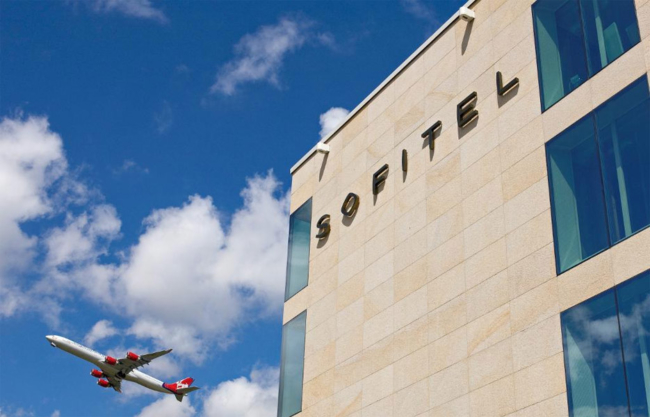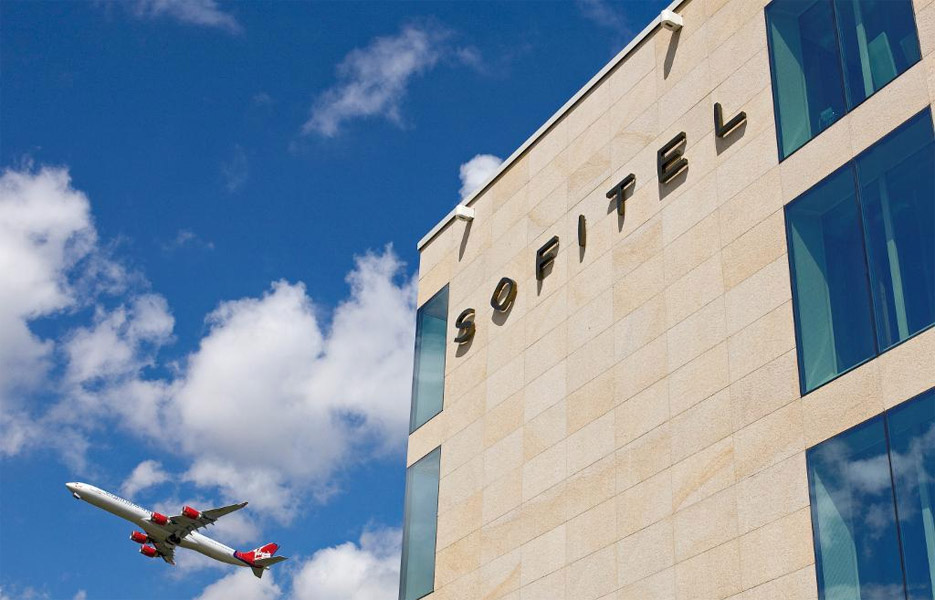 How Head for Points impacted East Coast Rewards
The campaign to stop Virgin Trains dismantling East Coast Rewards made a Freedom of Information request to see how many gift vouchers East Coast Trains had sold recently.
On February 3rd, I published an article on HfP showing how you could top-up your East Coast Rewards account by buying East Coast gift vouchers.  This would allow you to reach the correct level for a redemption before the scheme closed on February 28th.  This technique was also written about on the Save East Coast Rewards website a few days earlier.
This is what the publicity did for sales of East Coast gift vouchers: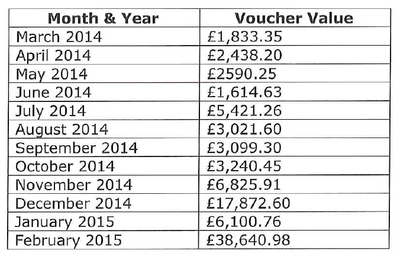 Congratulations to everyone who jumped in to maximise the value of their remaining East Coast Rewards points.