In my article yesterday, I outlined 'the facts' of the Starwood Preferred Guest loyalty scheme. This article is my personal opinion, highlighting areas where I think you might want to focus.
The 10-second summary:
Strong points – excellent top-tier Platinum benefits, unrivalled airline mile conversion rate, good range of aspirational redemption hotels, 'no blackout dates' reward availability, many redemption options (upgrades, cash and points, SPG Flights, SPG Moments, SPG Instant Awards)
Weak points – relatively modest portfolio, crazy pricing of high-end properties compared to earning rate, St Regis is not a true luxury brand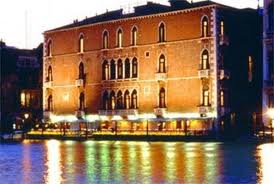 The longer version:
Starwood Preferred Guest is very well regarded in the loyalty world. The programme has remained relatively constant for many, many years, giving guests the certainty that the reward they are after will not be pulled away from under them. You will never see SPG making unannounced changes overnight or adding 75% to its top redemption rates as Hilton did in 2013.  The reason is simple – SPG is a small chain, and people need to go out of their way to stay with them.
If you can manage the 25 stays or 50 nights required to make Platinum – and that isn't easy, given their thin UK and European city centre portfolio – then the benefits are great. Do 50 nights and the Suite Night Upgrade awards are very useful. Every stay will see you getting (subject to availability) lounge access, a good upgrade – often a suite, free high-speed internet and, if you choose it, free breakfast.
(If you are getting close to Platinum, remember that you can credit up to three rooms per night.  If you are staying somewhere cheap, it might be worth booking two or three rooms instead of one!)
When you come to redeem, you have access to an unrivalled collection of historic and luxury properties. The Gritti Palace in Venice (photo above) is among them, along with two Maldives resorts and plenty of family-friendly European resorts such as St Regis Mardavall in Majorca and Pine Cliffs in Portugal.  Only Park Hyatt can compete among the chains with loyalty schemes.
If you can't face another night in a hotel, the list of airline partners is unrivalled, as is the 1 : 1 transfer rate (rising to 1 : 1.25 when you convert 20,000 points). Many people use SPG simply to move American Express Membership Rewards points into non-Amex airline partners, such as American Airlines and Miles & More.
The UK SPG credit card is, frankly, underpowered. Making you spend £25,000 just to get a free night in a Category 1-4 hotel (such as the Sheraton at Heathrow!) is crazy. The IHG Rewards Club Premium card, for example, gives you a free night anywhere for spending just £10,000. You also do not get any bonus points for spending in Starwood properties. The sign-up bonus is very good, though.
The major downside, apart from the lack of UK properties outside London, is the redemption pricing for high end hotels. Category 7 hotels are 30,000 or 35,000 points per night – that requires $10,000 – $12,500 of hotel spend for one free night for a Gold or Platinum member. You would also be sacrificing 35,000 or 40,000 airline miles by redeeming for a free Category 7 night.
Mid-tier redemptions are better value.  I have a spreadsheet which shows that I consistently get around 1.5p per SPG point of value from my redemptions at, say, Le Meridien in Hamburg or the Westin in Dublin.  I also value SPG Moments, especially now that they have a box available at the 02 Arena.  20,000 SPG points for a pair of tickets is a good deal.
What I don't like is the limited functionality of the SPG website.  You can do a lot with your points – upgrade a cash room to a club room, upgrade a cash room to a suite, use 100% points for a club room, suite or just a bigger room – but none of this can be done via the website.  All it offers are 'plain vanilla' redemptions into entry level rooms.  Anything else requires you to call SPG.
Overall, SPG offers an impressive package. And I forgot to mention the upgrade and 4pm check-out which comes with Gold status (free to American Express Platinum holders) and Preferred Guest Plus status (free to Starwood Amex cardholders). If only there were more of them ….
(To see our complete list of current Starwood promotions, click here to visit our 'Hotel Promos' page or use the link in the menu bar at the top of the page.)