REMINDER: exclusive HFP offer of 1000-7000 bonus Avios with Kaligo.com ends Monday
Links on Head for Points may pay us an affiliate commission. A list of partners is here.
This is a final reminder of our special promotion with hotel booking site Kaligo.com which is EXCLUSIVE to Head for Points readers!
This special deal runs until Monday 18th May. In my launch article this week I wrote that it ended today (Friday) but Kaligo.com has decided to run it for a full seven days to allow you to book over the weekend.
Regular readers will know that we did something similar in March which went down well, so Kaligo.com was happy to run another special deal.
I have written before about the current Kaligo.com and British Airways offer which runs until June 30th:
You receive 3,000 bonus Avios points on every booking over £200.
These points are in addition to the base Avios points you will receive for your booking. You receive the bonus for every booking you make during the period, up to maximum of 30,000 bonus Avios.
The stays can be taken at any point until June 30th 2016 – a full year!
The £200 target spend includes tax so there is no 'funny business' over what counts as applicable spend. If you pay more than £200, your stay qualifies.
For all of this week, until next Monday, there is an additional 'flash sale' for HFP readers. This could earn you up 7,000 additional Avios per booking.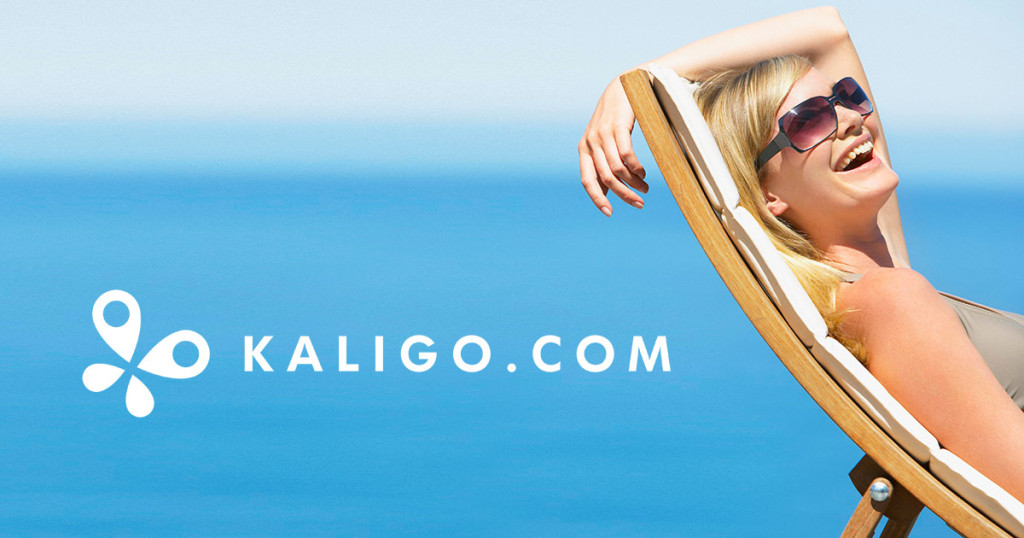 You will receive 1,000 extra Avios points with EVERY hotel booking you make, however small.
If you spend over £400, you will receive a whopping 7,000 extra Avios points.
This promotion runs ALONGSIDE the current '3,000 Avios for a £200 spend' offer so it is a genuine additional benefit.
There is no limit to how many bookings you can make under this promotion.
To access the special Head for Points promotion, you need to book via this link.
The additional 1,000 or 7,000 Avios points are added automatically to the Avios shown for your stay. To summarise what you will earn:
For bookings under £200, you receive the extra 1,000 'Head for Points' Avios plus at least 200 base Avios – at least 1,200 Avios
For bookings of £200-£400, you receive 3,000 Avios from the current general Kaligo.com promotion, an extra 1,000 'Head for Points' Avios plus at least 200 base Avios – at least 4,200 Avios
For bookings of £400+, you receive 3,000 Avios from the current general Kaligo.com promotion, an extra 7,000 'Head for Points' Avios plus at least 200 base Avios – at least 10,200 Avios
How does it work in practice?
If this sounds complicated, don't worry. The Kaligo.com website will automatically show you how many Avios you will earn from any stay, adding in the base Avios, the current general Kaligo.com offer AND the Head for Points bonus.
Here is a screenshot for a sample two-night booking in June: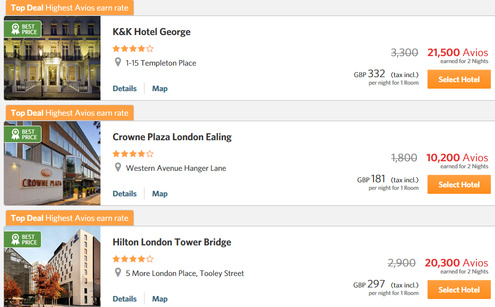 You will see that, for example, two nights at the Hilton London Tower Bridge would earn you 20,300 Avios.
Even for a very cheap one-night stay in a provincial town, receiving 1,200 Avios is an excellent deal. For a more expensive or longer stay over £400, the ability to earn over 10,000 Avios is very impressive.
As usual with Kaligo.com and its competitors PointsHound and Rocketmiles, you should check competing sites before you book. They will not always be the cheapest every time but if you factor in the value of the Avios points then they should always be competitive – especially now that you can receive up to 10,000 bonus Avios for a stay! Remember that, for chain hotels, you will not receive any points in their own loyalty scheme from your stay.
It is worth adding that Kaligo.com has excellent customer service – they are very good at replying to questions posted on Head for Points and other internet sites, and I don't know of anyone who has had a query with their booking who did not get it resolved.
How do I book?
To book the special Head for Points 'flash sale', use this link to enter the Kaligo.com website.
Remember that you need to book by midnight on Monday to receive the extra 1,000 or 7,000 Avios from your stay. Thanks to Kaligo.com for making another exclusive promotion available to HFP readers.
(Want to earn more Avios? Click here to see our latest articles on earning and spending your points and click here to see our list of current Avios promotions.)