How I obtained the new IHG Rewards Club Spire Elite status without doing any stays
Links on Head for Points may pay us an affiliate commission. A list of partners is here.
In my article on Friday I showed how difficult it will be to earn the new top tier status in IHG Rewards Club.
Unless you spend £37,500 in a calendar year on the IHG Rewards Club Premium Visa or book a lot of stays which come with a bonus points package, you will need to spend $7,500 before VAT at InterContinental, Holiday Inn, Crowne Plaza etc hotels in a year to earn the 75,000 base points required.
Unless you're me, of course.  I have found the one roundabout route left to earn those key 75,000 base points.  By making transfers to IHG from Virgin Atlantic Flying Club.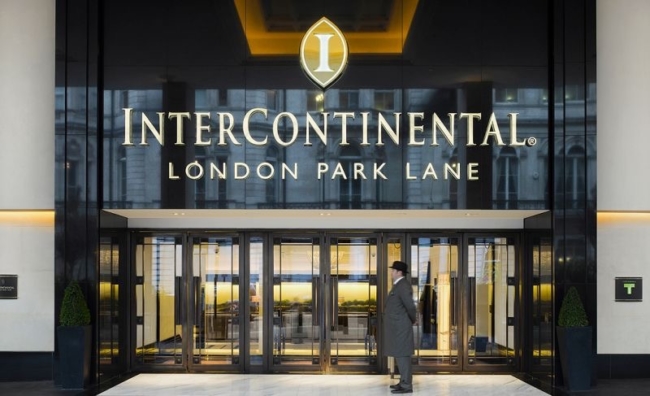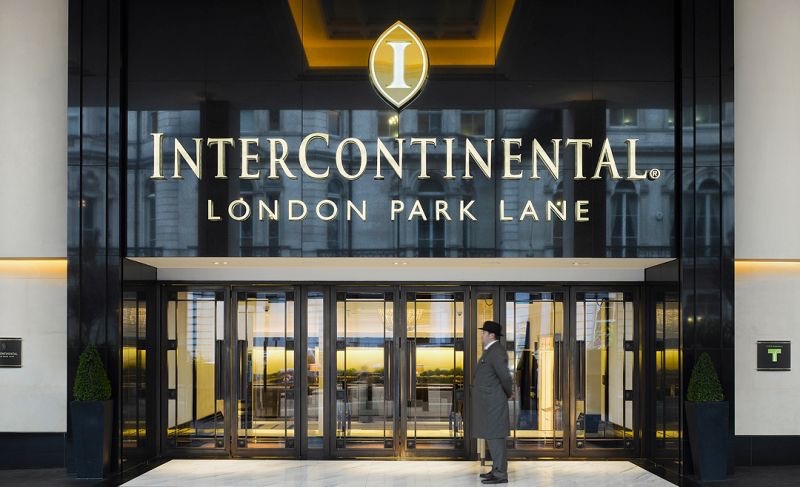 This page on the Virgin Atlantic website explains how to do it.
Before you say 'that is a terrible idea' and close the page, let me explain why.
First, here is the proof from my own account that 1:1 transfers of Virgin Flying Club miles to IHG Rewards Club count as base points:

I will now be Spire Elite until December 2016.  (My actual title is Spire Ambassador as I also have InterContinental Ambassador status.)
I have, in the past, said that transferring Virgin miles to IHG was a bad idea.  Why have I changed my mind?
The trigger is this:  you receive 25,000 bonus IHG Rewards Club points when you reach or renew the new IHG Spire Elite top tier.  These points post instantly to your account – I have already claimed mine as you can see from the screenshot.  There is an alternative of gifting Platinum status to a friend but I have discounted that in this analysis.
Analysing the value of a Virgin Flying Club transfer to IHG
I value IHG Rewards Club points at 0.5p, based on redeeming 50,000 for a five-star InterContinental night valued at £250 in a major city.
Let's look at three scenarios for getting to the magical 75,000 qualifying points figure, based on different starting levels of elite qualifying points and assuming you take the 25,000 bonus points as your Spire Elite welcome gift:
Current elite pts: 15,000 / Transferred miles:  60,000 / IHG points earned:  85,000 / Value:  £425
Current elite pts:  35,000 / Transferred miles:  40,000 / IHG points earned:  65,000 / Value: £325
Current elite pts:  55,000 / Transferred miles:  20,000 / IHG points earned:  45,000 / Value £225
This values your Virgin miles at:
0.71p (£425 / 60,000) in example one
0.81p (£325 / 40,000) in example two
1.12p (£225 / 20,000) in example three
These are ALL acceptable valuations for a Virgin Flying Club redemption, in my opinion, and the last one is almost generous.
(It obviously depends if you have any specific Virgin redemption plans, of course. In my case, I had 170,000 miles and no plans beyond a solo US Upper Class flight.)
However, you ALSO need to factor in the 100% points bonus that you will receive on your IHG stays whilst you have top tier status AND whatever upgrades and benefits the new tier will bring.  That will add extra value on top.
Another example using Amex points
Imagine that you have no Virgin miles at the moment but obtain them by transferring in from American Express Membership Rewards points at 1:1.
You would get the same valuations – 0.71p per Amex point if you transferred 60,000 up to a whopping 1.12p per Amex point for transferring 20,000.
Again, this assumes ZERO value for the 100% base points bonus you will get as a top tier member or the value of upgrades etc.
If we ever see another American Express Membership Rewards to Virgin Flying Club transfer bonus of 20%-25%, these numbers look even better.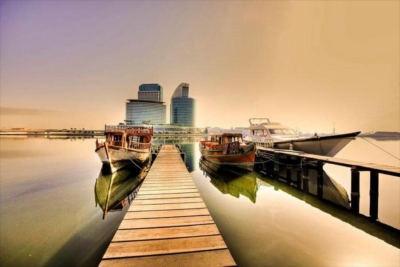 A final example using Tesco Clubcard points
Here is another example.  Imagine that you convert Tesco Clubcard points to Virgin Flying Club to IHG Rewards Club. 
Tesco regularly runs 20% conversion bonuses to Virgin Flying Club.  These bonuses are so frequent that my numbers assume that such a bonus is running and you receive 300 Virgin miles instead of the usual 250 per £1:
Current elite pts: 15,000 / Transferred Tesco to Virgin:  £200 = 60,000 miles / IHG points earned:  85,000 / Value:  £425
Current elite pts:  35,000 / Transferred Tesco to Virgin:  £133 = 40,000 miles / IHG points earned:  65,000 / Value: £325
Current elite pts:  55,000 / Transferred Tesco to Virgin:  £66 = 20,000 miles / IHG points earned:  45,000 / Value £225
This gives you a multiple on your Tesco vouchers of:
2.1x (£425 / £200) in example one
2.4x (£325 / £133) in example two
3.4x (£225 / £66) in example three
Again, not bad.  And, again, it ignore any benefits you get from Spire Elite.
Timing is an issue ….
If you are thinking of doing this, there is a timing issue to consider.
If you need to do a big conversion, perhaps you are better forgetting about your current small number of elite points and waiting until January 2016?  You would then get status until December 2017.
Secondly, you will obviously earn more elite points from your future stays in 2016.  If you are only 20,000 points short and know you will earn those 20,000 before New Year, you need to decide whether the value of Spire on your remaining 2015 stays makes it worthwhile blowing miles.  You CANNOT factor in the 25,000 point bonus in this calculation, because if you will hit Spire anyway then you are getting that regardless.
PS.  Because the new top tier IHG status will be hard to earn, it should have more value at a status match.  You may have an easier time getting matched to the top tier in other hotel chains.  There is additional value in that.
PPS.  Remember that there is no reason why IHG will keep these transfers as status earning in the long term.  For now, though, it works.
---
IHG Rewards update – January 2022:
Get bonus points: IHG Rewards will be running a 'Double Points' promotion from 1st February to 31st March 2022. You can register here.
New to IHG Rewards? Read our overview of IHG Rewards here and our article on points expiry rules here. Our article on 'What are IHG Rewards points worth?' is here.
Buy points: If you need additional IHG Rewards points, you can buy them here.
Want to earn more hotel points? Click here to see our complete list of promotions from IHG and the other major hotel chains or use the 'Hotel Offers' link in the menu bar at the top of the page.