Review: Air Canada Boeing 767 business class
Links on Head for Points may pay us an affiliate commission. A list of partners is here.
When I flew back from a wedding in Canada a few weeks ago, I used Air Canada. I was stunned – and delighted – to find that they flew directly from Edmonton to London. I had resigned myself to a connecting flight to Calgary.
Air Canada has never been at the cutting edge of in-flight seats or service so I wasn't expecting much. However, for an overnight flight, I was willing to accept whatever was on offer if it meant a direct flight.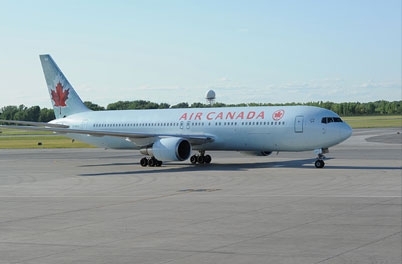 The ticket was booked using some Avianca miles from a friend. He had bought a lot of them in a promotion but was caught out when they devalued, so he was happy to help me out.
Avianca does not add fuel surcharges – even though Air Canada would have added them if I had redeemed via its own Aeroplan scheme – so the taxes were only around £70. This was another reason why I was happy not to be redeeming on British Airways via Calgary. Whilst Air Canada generally only releases two business class seats per flight, the date of the wedding was known a year in advance so I could get the seat I wanted.
Here is a stock photo of 'International Business Class' on the Air Canada Boeing 767-300ER: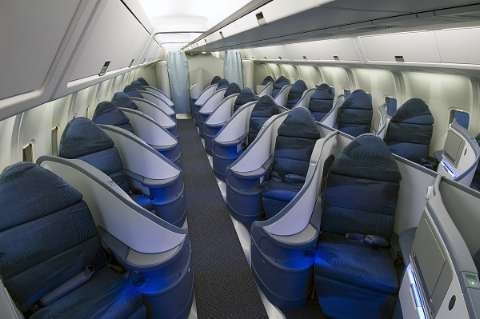 The seat is a variant on the Virgin Atlantic one. Because the 767-300 is a small plane, Air Canada is forced into an odd 1-1-1 layout with a 'wall' down the middle of the cabin. You can see it to the right in the picture above.
This is a photo I took from my seat which shows what I mean – you don't get much of a view. Not only can you not see out of the window easily, but I had to face a plastic wall!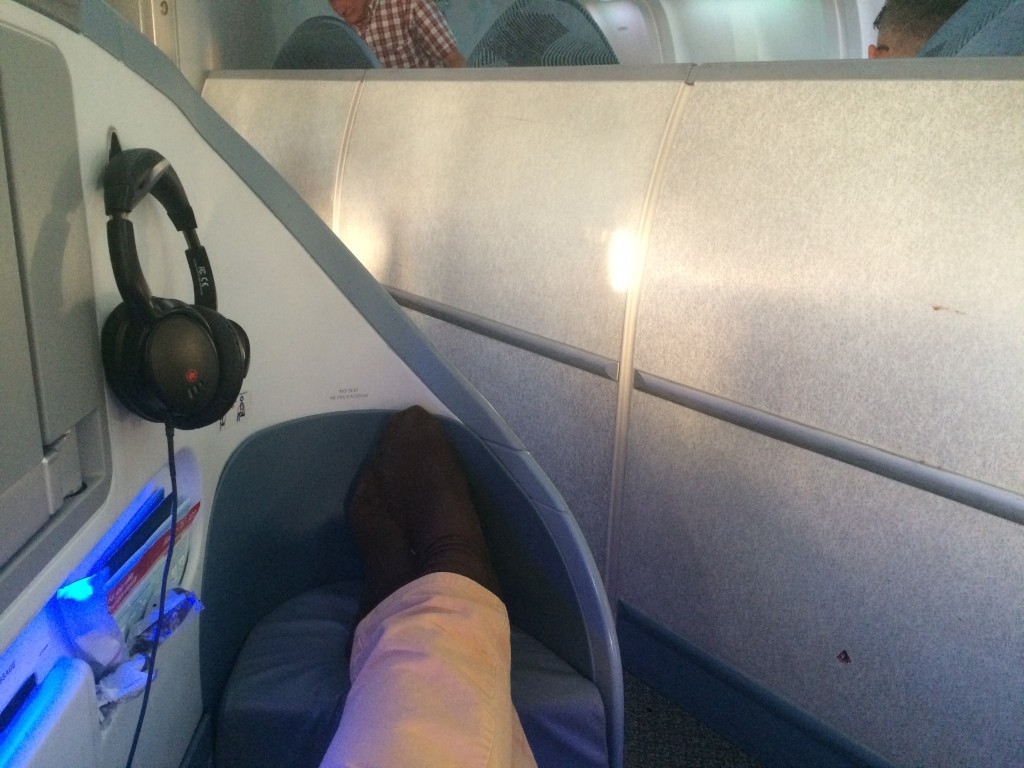 and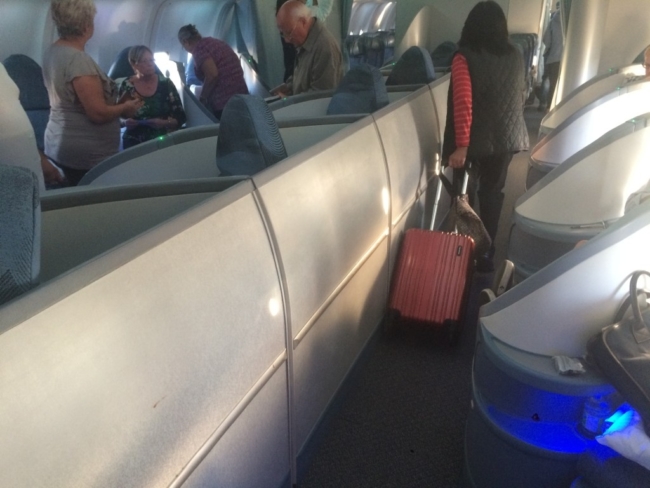 Regular readers of HfP will know that I don't like reviewing overnight flights as you don't get a proper feel for the food and service. I didn't eat much as it was an 8pm departure and I had already eaten in the airport and in the Air Canada Maple Leaf lounge, which was better than I expected. Edmonton also has a Plaza Premium lounge for Priority Pass holders.
How did I find Air Canada's Boeing 767 business class?
Here were the notes I made at the time:
The layout is odd. Facing away from the window and into the wall (which had some interesting stains on it) was a bit discomforting.
There were no pyjamas given out. This would have been a nice touch for an overnight flight.
The seat felt narrow – and I am a pretty narrow guy in the first place – and short. You can see from the photo above that there isn't much space to move my feet. It is not a good seat for someone who is 6'2′.
There are no good seats for couples as the main cabin photo makes clear.
They played some third-party advertising over the PA after the safety video which felt cheap.
I got the worst sleep I have had on a plane for some time – the seat really didn't do it for me. However, as I said originally, I wasn't expecting much on an overnight flight anyway and after a week away from the family I was just happy to be heading back.
For what its worth, my Mum was also very unhappy about the seat and service on the British Airways Boeing 767 she took from Calgary a few days later. Luckily this route is being upgraded to a Boeing 787-8 soon which should lead to improvements.
You can learn more about the Air Canada business class product on the website here.
PS. If you missed it, this article on how Air Canada's Maple Leaf Club airport lounge pass scheme works is worth a read.