Today is the last day of an Etihad sale which has been running over the last few days. For some reason I was only sent details of the European fares yesterday.
In general, there is nothing to get excited about from most countries, including the UK.  There are some good business class deals out of Paris Charles de Gaulle, however.
Details can be found on the French version of the Etihad website here.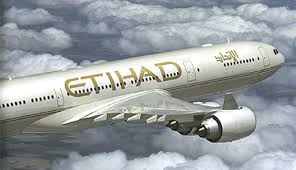 The headline prices are:
Hong Kong €1,572 (£1,124)
Jarkarta €1,598 (£1,143)
Melbourne €2,643 (£1,890)
Abu Dhabi / Dubai €1,631 (£1,166)
Bangkok €1,576 (£1,126)
Male / Maldives €1,502 (£1,074)
Phuket €1,576 (£1,127)
Other destinations may be available if you search.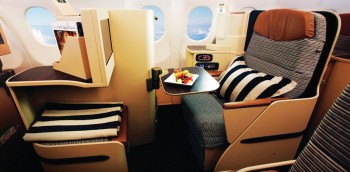 These fares are valid from 18th January until the end of September 2016.   In the examples I checked, I could find availability at these prices.
From Paris, Etihad flies a Boeing 777 and an Airbus A340-600 to Abu Dhabi.  Both of these have the 1-2-1 formation in business class as pictured above.  The aircraft you use for your onward connection will depend on your destination.
If you fly before 15th June, you will also receive double miles from your flight!  You must register your Etihad Guest number here.
These fares need to be booked today at etihad.com.