American Airlines AAdvantage devalues sharply – how are flights from the UK impacted?
Links on Head for Points may pay us an affiliate commission. A list of partners is here.
American Airlines announced a sharp devaluation of the AAdvantage loyalty programme on Tuesday evening. We knew it was coming, as the merger of American and US Airways is now completed. What was disappointing is that it contained very little original thinking.
The important thing to note is that the changes to the spending chart do not come into effect until 22nd March 2016. In terms of booking redemptions, you would be able to book until February 2017 at the old rates if you could commit 11 months in advance.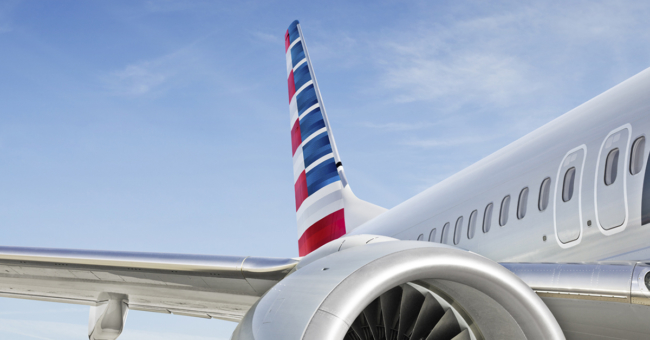 Earning miles and status
This is not hugely relevant to the UK market as not many HFP readers choose to earn status with AA rather than BA. You can get a more detailed analysis on some of the US sites such as View from the Wing here.
About 18 months ago, Delta Air Lines decided on a fairly random way of running a revenue-based frequent flyer scheme. Instead of awarding miles based on distance, it decided to award 5, 7, 8 or 11 miles per $1 spent on their own flights, depending on your status with the airline.
I'm sure there was some logic behind these numbers but it wasn't based on any great mathematical formula. (Why not 5, 7, 9 or 11?!) Despite this, United and now American have slavishly copied the exact same structure. It is a bit pathetic.
Miles earned on partner flights, such as British Airways flights credited to American, continue to accrue on the old basis of distance flown multiplied by a cabin bonus.
The changes above will only start in 'late 2016'.
In terms of earning status, American has gone for something similar. 'Elite Qualifying Miles' for flights marketed by AA will accrue at the following rates:
3 EQMs per mile – Full-Fare First or Business
2 EQMs per mile – Discount First or Business
1.5 EQMs per mile – Full-Fare Main Cabin
1 EQM per mile – Discount Main Cabin
Gold (BA Bronze) requires 25,000 EQM's. Platinum (BA Silver) requires 50,000 EQM's and Executive Platinum (BA Gold) requires 100,000 EQM's.
The changes to earning status points based on spend will start on 1st January.
If you are crediting British Airways flights with a non-AA flight number to American, you continue to earn EQM's based on distance flown. You will earn 1.5 EQM per mile for any flight in World Traveller Plus or above and 0.5 to 1 EQM per mile for World Traveller. When flying to North America, you would need to see (based on ticket price and class of service) whether you should buy a ticket with a BA or an AA flight number!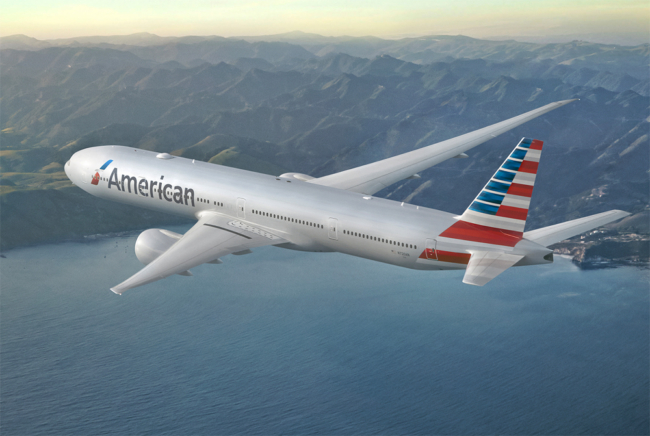 Redemption prices increased sharply
If you are redeeming American Airlines miles for flights from the UK, you are more likely to have obtained some or all of your miles from the AA credit card or via a transfer from, say, Starwood Preferred Guest.
You may even have focussed on buying all of the AA miles you needed as that was cost effective in many cases if there was a good bonus promotion running.
Here is the new reward chart for flights on AA planes.
Here is the new reward chart for partner airlines, which includes BA and Etihad.
Remember that this only applies to flights booked after 22nd March.
It isn't pretty. There has been very little movement on economy redemptions. Business Class has taken a hit. First Class has taken a complete beating.
Let's take London to Abu Dhabi on Etihad (or BA, but you'd be mad to choose BA given the fuel surcharges) as an example. This used to cost:
40,000 miles return in Economy
60,000 miles return in Business
80,000 miles return in First
This was a great deal even before the April 2015 Avios changes. Since April it has been even better as Avios pricing went up to 100,000 – 120,000 points for BA Club World return. From March, AA will charge the following:
40,000 miles return in Economy
85,000 miles return in Business (up 41%)
125,000 miles return in First (up 56%)
Yes, it is a big hit. It is still a far better deal than redeeming Avios, however, unless you have a British Airways 2-4-1 voucher to use. Of course, it isn't that simple for most of us since earning AA miles for a UK resident is a lot, lot harder.
Another amazing deal was from the UK to Australia. This used to cost:
90,000 miles return in Economy
120,000 miles return in Business
160,000 miles return in First
From March it will cost:
120,000 miles return in Economy
170,000 miles return in Business (up 41%)
230,000 miles return in First (up 44%)
Again, a big increase. Again, it is still far fewer miles than an equivalent Avios redemption (100,000 in Economy; 300,000 in Club World; 400,000 in First – plus the fuel surcharges).
If you want to take a look at other routes, the links above bring up the relevant award charts and there is a link in each chart to the current pricing.
All in all, it is disappointing but not too surprising. There are still reasons to credit your flights to AA, especially if you are a business traveller who is regularly on fully flexible business class tickets and earns the bulk of his/her miles from flying. The redemption chart remains cheaper than the BA one in many instances and – except for BA redemptions – you won't be paying any fuel surcharges.
---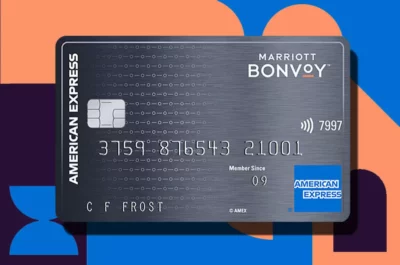 How to earn American Airlines miles from UK credit cards December 2023)
American Airlines no longer has its own UK credit card.
There is, however, still a way to earn American Airlines miles from a UK credit card.
The route is via Marriott Bonvoy. Marriott Bonvoy hotel loyalty points convert to American Airlines miles at the rate of 3:1.
The best way to earn Marriott Bonvoy points is via the official Marriott Bonvoy American Express card. It comes with 20,000 points for signing up and 2 points for every £1 you spend. At 2 Bonvoy points per £1, you are earning (at 3:1) 0.66 American Airlines miles per £1 spent on the card.
You can apply here.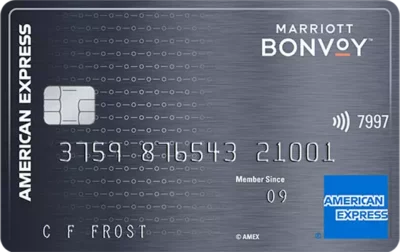 Marriott Bonvoy American Express
20,000 points sign-up bonus and 15 elite night credits each year Read our full review