What I have learned about 'loyalty' and 'deals' in the first week of Shopper Points
Links on Head for Points may pay us an affiliate commission. A list of partners is here.
Ten days ago, I launched Shopper Points.  This is a site devoted entirely to Tesco Clubcard and Nectar and is designed to help the many, many people who come to HfP looking for Clubcard deals but are put off by the frequent flyer focus.
All of the best Clubcard deals will continue to be covered on Head for Points, but Shopper Points will cover all bonus point offers.  We – and I genuinely mean 'we', as I have someone helping me write it – will also be desperately trying to find some value in Nectar for the Sainsbury's shoppers out there 🙂
Anyway ….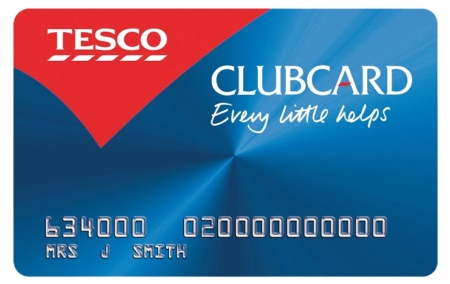 To launch the site, I booked some Facebook advertising.  This was targetted at people who had shown an interest in Clubcard and the ad promoted my exclusive TopCashback sign-up deal.
What could go wrong?  I was showing an advert to people who are already interested in Clubcard, offering them 1,000 points for joining TopCashback.  TopCashback, remember, is a business with 4.5 million existing members and is one of the fastest growing private companies in Britain.  If you choose the free option, it doesn't cost you a penny to join.  Who could be unhappy about that?
Suddenly, however, I start getting comments posted on the Facebook ad.  (The ad was technically a post and could therefore be commented on.)  'Scam'.  'Must be a scam'.  'Seems too good to be true, must be a scam peeps'.  'Scam' etc etc.
These were comments posted by people who had been shown the ad in their feed.  Without actually bothering to read about the deal, they decided to diss it.  Not one person actually gave any reason for saying what they said.  These are people who had already shown an interest in Clubcard, remember.
This has never, ever happened with any Head for Points article.
It set me thinking.

Let's look logically at some of the deals I discuss on HfP.  Let's take the Hilton Visa card, for example.  This gets you a free night at ANY Hilton Family hotel when you spend just £750 – a pretty easy stretch for most people in a full-time job.
This bonus is worth £250 if used properly, ie at an expensive Hilton, Conrad or Waldorf-Astoria.  On that basis, why haven't 2 million people taken out this card?  Why doesn't everyone in the UK travelling to New York get this free card, spend £750 and get a free night in a suite (the hotel is all-suite) at the five-star Conrad?  A couple could get two cards and get two free nights.
Let's take something more straightforward.  Amex Gold is free and comes with 20,000 Membership Rewards points.  Even if you 'waste' them by redeeming for Amazon gift codes, you will still get £100.  OK, hitting the spend target on this card is harder but it is still £100 for almost nothing.  For someone on the average UK salary of £26,500 (£81 per day net) we are talking about 1.25 days of salary for 20 minutes work of filling in the form and cancelling the card later.
When I go into John Lewis, I am bombarded with people desperate for me to take out a John Lewis credit card – for which I will get a £10 sign-up bonus.  Hilton will give you something worth 25x as much.  Amex Gold is worth at least 10x as much.
Why do these deals never go mainstream?  I know that frequent flyer schemes are complex – this site wouldn't have much to write about if they weren't! – but the Hilton and Amex Gold offers are straightforward.  The personal finance sections of the newspapers don't cover them, even though they get excited about a free £10 John Lewis voucher.
As I found this week, the very idea that a company may be giving away 1,000 Tesco points as a marketing incentive is seen as literally unbelievable by some people.  Logically it is sensible marketing by TCB, especially compared with an expensive TV or press campaign which would cost them far, far more per new sign-up.
In the frequent flyer circle, we 'get it'.  We understand why companies offer deals, even deals which seem remarkably generous.  Even Qatar Airways £800 business class fares to Asia make sense when you know they have a high sunk cost (a plane), a perishable product sold in a small market (business class seats from Copenhagen) and modest variable costs (low fuel prices). It isn't really 'something for nothing' when you know how the business works.
Similarly, TopCashback knows after all these years how much revenue it will make from the average new member over the first few years.  If they can sign people up for, say, 50% of that cost (ie the cost of the Clubcard points) then it makes perfect sense.
Do the wider general public fail to understand how business works?  Or have they been burnt by too many dodgy deals in the past?  Whatever the reason, the reaction I got to my Facebook advertising this week was absolutely not what I expected.