An avios.com and Tesco competition – but no sign of a BA or Virgin bonus
Links on Head for Points may pay us an affiliate commission. A list of partners is here.
(EDIT: Virgin has now announced a bonus, full analysis tomorrow)
There is, so far, no sign on any British Airways Executive Club or Virgin Flying Club transfer bonus for Tesco Clubcard collectors this quarter.
To be fair, this doesn't mean there won't be one. It just means that it hasn't appeared yet – which means the odds are against it.
Avios.com and BA are running competitions, however.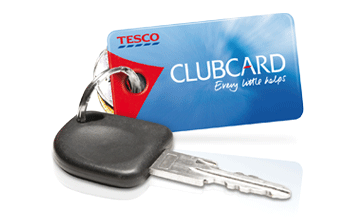 The competitions are not life changing but better than a slap in the face. As the Tesco / avios.com page states:
Win 15,000 Avios
We've got 25 prizes of 15,000 Avios to give away. To be in with a chance of winning simply exchange £2.50 in Tesco Clubcard vouchers for Avios between 29 January and 29 February 2016. For every £2.50 you exchange, you'll receive one prize draw entry.
The British Airways competition is different – 1 entry for every £5 you exchange. This makes me think that they are being run separately and there are two prize pots.
However this does not mean that it is a worse competition as it makes no difference to your odds of winning whether you get one entry per £5, £2.50 or even 1p exchanged!
The 'Tesco to avios.com' conversion page is here. The Tesco to BAEC page is here.
No word of anything from Virgin …….
Love Clubcard, don't collect Avios? You should be reading our sister site, Shopper Points (www.shopperpoints.co.uk), which covers the latest Clubcard and Nectar offers without any distracting frequent flyer talk! Why not check it out now?