Bits: BA launches Bremen, £100 off £800 Emirates spend, add an avatar to your HfP comments
Links on Head for Points may pay us an affiliate commission. A list of partners is here.
News in brief:
British Airways launching two new routes to Bremen
It is ironic that British Airways runs a major call centre in Bremen but did not fly there.  All of this will be fixed from 31st October when BA franchise SUN-AIR launches new services from London City Airport and Manchester.
Using a 32 seat Dornier 328 aircraft, there will be 10 flights per week from London City and 11 per week from Manchester.  Ticket sales were due to begin yesterday but there seems to have been a delay.
If nothing else, this would make a good Avios redemption to visit the famous Christmas market:
£100 off £800 Emirates spend
A new American Express cashback offer has popped up on a lot of accounts.  To see if you have it, log in to your online statement and click on 'Offers'.
You will receive £100 cashback when you use your American Express card to spend £800 with Emirates before 6th November.  Flights must depart from the UK and be booked on the UK Emirates site here.
This should work when paying the taxes on an Emirates Skywards redemption as well as buying a standard cash ticket.  Thanks to Rosina.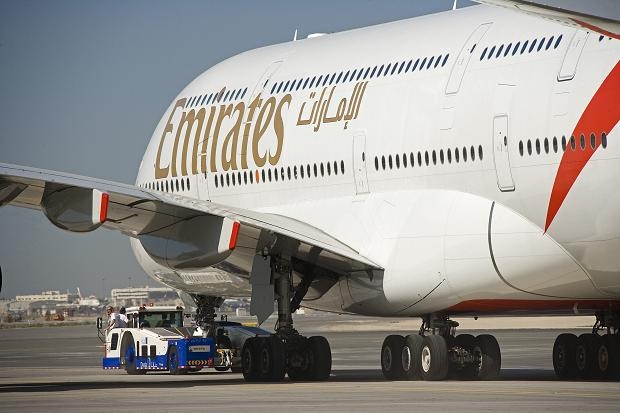 Add an avatar when commenting on Head for Points
As it is the weekend, I want to take a minute to explain one feature of the site you can use but most people do not.
You probably noticed, when reading the comments to an article, that my comments have the HfP logo next to them. Some other posters also have their own avatars which appear by their comments.
If you have an existing avatar that you use on other forums, or if you would like to create one, you can easily use it on Head for Points and many other sites.
The process is simple. What you need to do is go to http://en.gravatar.com/ and create an account using your email address. You can then upload your avatar to Gravatar, by going to 'Add an Image' under 'My Account'.
Gravatar is integrated into WordPress, which hosts the majority of sites globally, so there is nothing else you need to do.  As long as you give the same email address in your comments that you use with Gravatar, your image will automatically appear next to your comments in the future.
You can also, if you wish, add details of your own website, twitter feed etc to your Gravatar profile. It will then appear to anyone who hovers over your avatar or clicks on it.
Feel free to post a test comment under this post if you want to try it out!  Your avatar is active immediately once you have registered.