Links on Head for Points pay us an affiliate commission. A list of our partners is here.
Tesco Clubcard offers a very cheap way of accumulating Avios points and Virgin Flying Club miles without stepping on a plane.   This is why I cover some Clubcard offers on Head for Points and ALL Clubcard earning offers (however good or bad!) over on our sister site Shopper Points.
Are Avios points a blinkered way of redeeming your Clubcard vouchers, though? After all, there are a huge number of other partners to choose from.  Once in a while it is worth stopping to look at alternatives.
Let's take a look at Tesco's other travel partners.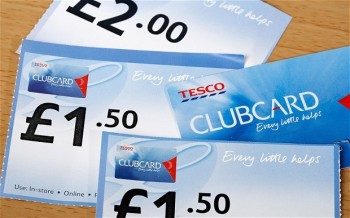 First, you need to ask yourself 'What is an Avios point worth to me?' – this linked post explains my views. If you settle on 1p, then 1p of Clubcard vouchers gets you 2.4p of value if you redeem for Avios.
Do any other Clubcard travel deals come close to Avios or Virgin Flying Club redemptions?  After all, many claim to offer '3x face value' which would be a better return than 2.4x with Avios points.   You can find a full list of ALL Clubcard redemptions, ranked by the multiple of face value offered, on this page of Shopper Points.
Airlines
The only other airline partner is Monarch. £10 of Clubcard vouchers gets you £15 of Monarch vouchers. This is a poor return.
Train, buses, ferries and car hire
redspottedhanky offers 2x face value for train fares – you are at least cashing out cleanly here, as train tickets are not usually discounted further elsewhere, apart from those operators who offer special deals exclusively on their own websites.
Europcar is 3x but UK only and with restrictions (such as only being valid on 'pay on arrival' rates) which reduce the value. The various ferry companies are also 3x – I never book a ferry so I am not sure how easy it is to take advantage of other special deals. Megabus and the railcards tend to offer 2x. None of these companies are likely to soak up a large pile of vouchers in any event.
If you live in Northern Ireland, the ability to redeem for Translink rail and bus tickets at 3x face value may be interesting.
Eurotunnel does offer genuine value.  Feedback from HFP readers is that you pay the same price as shown on their website, availability is the same as shown online and the vouchers get you 3x face value.
Holidays
I have read some great stories about people who have had 'free' holidays via Clubcard points.  Tesco works with many of the top groups such as Cosmos, Bridge The World, Leger, P&O Cruises, Royal Caribbean and Siblu.  These are generally at a headline rate of 3x face value.
The rules have been tightened over the years, though. Some tour operators have now capped the use of large amounts of Clubcard vouchers. Virgin Holidays left the scheme – back in the days when they allowed you to use unlimited amounts of vouchers it was an easy way to get a totally free holiday.
With cruises, for example, Royal Caribbean does not allow redemptions against flights, taxes, admin fees etc, only cruise costs.  There is a £510 per person voucher cap and a minimum cruise of 7 nights.  The upside is that the minimum spend is also £510 per person so you could cover the majority of the cost of a cheap cruise with Clubcard.
P&O now has a maximum cap of £810 of vouchers per booking (Royal Caribbean is £510 per person) which makes it more interesting for a solo traveller.  With cruise deals you are generally required to book the brochure price which may often be discounted via brokers.
You need to do the sums to see if these deals make sense. How much cheaper can you get the product if you book elsewhere?
Hotels
This is also the land of small print! You can use Clubcard deals for 300% of face value with a number of hotel groups, including Best Western, Barcelo, Butlins, Hastings Hotels, Hilton, Macdonald, Mercure, Novotel and Warner Hotels. 
In general, you are restricted to UK stays, at weekends, paying the 'fully flexible' bed and breakfast price. Mercure allows midweek stays 'subject to availability' and lets you book 'advanced purchase' rates.  Not all Mercure UK hotels take part.
Hilton rooms can be booked 7 days a week (you must book 14 days in advance) at Hilton and Doubletree branded hotels only, in the UK only, priced off 'Best Flexible B&B rate' only.  A long list of Hilton and Doubletree hotels also refuse to participate.  You can check availability on the Hilton website by searching for corporate code PR20TC although Tesco don't tell you this!
Hilton allows you to book most room categories with Clubcard tokens.  This can make them more flexible than Hilton HHonors points if you need a larger room or suite.
apartments4u looks interesting.  You redeem a flat £30 of Clubcard vouchers for a £90 apartments4u voucher.  This can be redeemed on their website as a standard discount code against any 7-night booking and so are getting a genuine 3 x face value saving.  The reviews of Clubcard holders who have redeemed are all very positive.
Conclusion
Fundamentally, I have never been able to get my head around the small print with the non-Avios travel deals. The only one that I know would work nicely for me is redspottedhanky, but at only 2x face value it is not great.  Hilton is a possibility but not one I have tried yet.  That isn't to say that some of the other deals are not worth it, they just don't work for me.
If you've got any experience of redeeming Clubcard vouchers for travel (or other) deals for genuine bargains then do post below.  All of these deals can be found at the Clubcard Boost 'travel deals' page.
Love Clubcard?  You should be reading our sister site, Shopper Points (www.shopperpoints.co.uk), which covers the latest Clubcard and Nectar offers.  Why not check it out now?
Click here to join our email list and receive all of the latest Avios, miles and points news by 6am.