Most frequent flyer schemes allow you to pay to transfer miles to a friend.  It is usually a terrible deal.  The price is often only modestly cheaper than buying miles outright but no new miles are being created – you are paying a high fee simply for the loyalty programme to move them from one account to another!
Here is British Airways pricing for Avios transfers.  Transferring 13,000 Avios points from yourself to a friend will cost a crazy £100.  This is especially crazy given that a) you can issue a reward ticket for someone else from your account and b) you could create a Household Account for free and pool your miles that way.
In general, you should think long and hard before paying to transfer airline miles to someone else.
With the hotel loyalty schemes, it is a totally different game.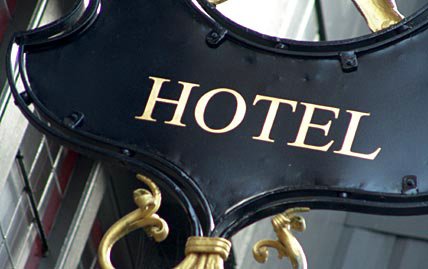 Most of the hotel schemes make it very easy to transfer points around – and you often don't need to pay.  Here are some examples:
Best Western Rewards
The Q&A on the UK website says:  "Yes. Points can be transferred between accounts that share the same physical address. To arrange a point transfer, please contact our Rewards Team at [email protected]".  Easy.
Club Carlson
Club Carlson used to be super-generous – any transfer, to anyone, for free. Whilst that is no longer the case, it is still pretty good. If you have status, you can still transfer anything to anyone for free.
If you are not elite (Amex Platinum comes with free Club Carlson Gold status) you can transfer points to anyone who has shared your address for at least 30 days, as long as both accounts are at least a year old. Details are on the website here.
Hilton HHonors
I have, once, paid to transfer Hilton HHonors points. They were sitting in my account about to expire so the $25 fee for transferring 10,000 was worthwhile – they are worth double that when redeemed.
The minimum transfer is $12.50 for 5,000 points.  You can transfer to anyone BUT both accounts need to have had some activity in the last 30 days.  One way to do this is to book and cancel a reward – as free nights start at 5,000 points this is not an issue.
The form for transferring points is here (log-in required).
Hyatt Gold Passport
Hyatt points can be transferred to any other member by filling in this PDF form. You can only make a transfer once every 30 days. In theory you are meant to redeem them as soon as the transfer is complete but my understanding is that this is not enforced. In any event, you could simply book a redemption room and then cancel it. There is (a little) more information on the Gold Passport site here.
IHG Rewards Club
You can transfer points to anyone else for a flat fee of $5 per 1,000.  I did this once to top up my Mum's account from 14,000 to 15,000 for a redemption – in this scenario it was definitely $5 well spent (buying 1,000 would have been $13.50).  The link to arrange transfers is here.
Le Club AccorHotels
Accor points cannot be transferred.
Marriott Rewards
Marriott allows you to transfer your points to anyone.  There is a flat fee of $10 but this is waived if you have status.  Full details are here.  (EDIT: a comment below implies transfers are now free for everyone although the website has not been updated.)
There is a cap of 50,000 points per year unless the points are being combined with those of another member and redeemed immediately.
Starwood Preferred Guest
This is a very valuable option because of SPG's good value airline transfers (1:1 or 1:1.25 for chunks of 20,000).  If your partner has SPG points, they can be transferred to you and you can then send them to your frequent flyer account (or vice versa).  You can also pool balances to get one of the accounts over 20,000 points, which triggers the additional 5,000 miles bonus when transferred to an airline.
The link to arrange transfers is here.  Points must be moved in chunks of 1,000.  Both accounts must have had the same home address for at least 30 days.  If this is a problem, move your Starwood points to Marriott and do a transfer under the Marriott rules.
(Want to earn more hotel points?  Click here to see our complete list of promotions from the major hotel chains or use the 'Hotel Promos' link in the menu bar at the top of the page.)