What is the best hotel loyalty scheme? – an introduction
Links on Head for Points may pay us an affiliate commission. A list of partners is here.
Starting tomorrow and continuing over Easter, I am running updated versions of our overviews of the major hotel loyalty schemes.   Every single scheme has seen big changes since I last looked at this two years ago.  Each programme will be covered in two articles on consecutive days:
The first article will look at 'the facts', such as the number of nights required to earn status.
The second article will be a discussion of the best and worst aspects of that programme.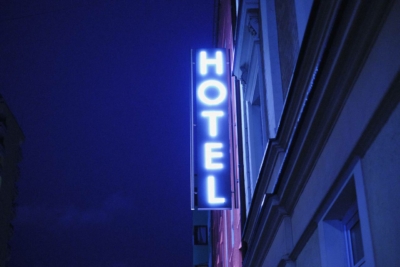 At the end, I will take another look at Hotels.com and its Hotels.com Rewards programme which may be an alternative answer for some people.
If you are looking for a simple answer to the question of which scheme to join, you will be disappointed.  Sorry!
Different people want different things from a hotel loyalty scheme:
If your employer pays the bills, you are unlikely to bothered about free internet or free breakfast. (In fact, by lowering your nightly bill, such perks would be a hindrance as they would lower your points earning.)
If you want to redeem in luxury properties, you are going to struggle with schemes like Club Carlson which do not have much top-end coverage
If you want global coverage, you will struggle with World of Hyatt and its modest coverage in much of the world, including second-tier European cities
If guaranteed upgrades and status benefits are what you want, you are unlikely to go wild about IHG Rewards Club
If you have an American Express Platinum card, you will already have Gold or equivalent status in Starwood Preferred Guest, Hilton Honors, Melia Rewards, Shangri-La Golden Circle and Club Carlson so you may be focussed more on the best redemption options rather than chasing tier points
…. and so on.
The other issue when comparing hotel schemes is that the points you earn are heavily skewed by bonus promotions which change every quarter. I could have done a complex mathematical table to show how much you need to spend in each hotel to get a free night. However, realistically, a large percentage of your points will come from the bonus point promotions I list on the Head for Points 'Hotel Offers' page.
The list of current bonus promotions may also encourage you to 'hotel hop', either between hotels in the same chain or different ones. For promos based on stays, you could swap between hotel A and B every night to maximise your stay count. This may be worthwhile based on the current promotions, but consider the inconvenience first.
There is one other issue which rarely comes up in these comparisons. Life is short, and it isn't worth massively inconveniencing yourself purely for the points. If you have the choice of spending two weeks in a brand new Holiday Inn or a 20-year old unrefurbished Marriott, you should take the Holiday Inn, irrespective of points or status! Unless you were getting back late and leaving early every day, rarely being awake in the room.
(Despite having large amounts of hotel points, I tend to pay cash when travelling with my family unless the 'cash to points' ratio is extreme.  I don't like to compromise on location, room size or hotel facilities when we travel together.  On the other hand, I very rarely pay cash when travelling on my own as the compromises involved are far easier to deal with.)
My PERSONAL view
To set the stage for the discussion that will follow, here is my personal take on the major hotel programmes. It is hugely unlikely that you will agree with me!  I will be exploring these points in more detail in the coming days.
Club Carlson
The scheme is six years old now and has matured, to the extent that they were even confident enough to cut their 'points to airline miles' conversion rate overnight.  It has the most generous earning rate from 'normal' spending and runs some simple but valuable promotions such as the recent '5000 bonus points per night' offer. Gold status is free to Amex Platinum holders. There is a surprisingly good selection of solid 4- and 5-star London hotels, although there are massive gaps in their high-end portfolio elsewhere in the world, in particular the US.  It has a very generous Amex transfer ratio of 1:3 – it is one of the best uses of Amex Membership Rewards points.
Main use for me:  for booking hotel rooms for visiting friends and family in London, using points transferred across from American Express.
Hilton Honors
The recent changes to Hilton Honors have yet to bed down so my view on the programme may change over the next year or so.  It is easy to obtain Hilton Gold status, either via a status match, from Amex Platinum or by spending £10,000 on the Hilton Visa.  Hilton Gold is still the best mid-tier card to hold as you still get free breakfast and an upgrade of some sort, albeit often just to 'best view' in category booked.  I value the ability to transfer in Amex Membership Rewards points and as a last resort Virgin miles.   It is now a more serious luxury player in Europe following Waldorf-Astoria Amsterdam and Berlin and, to a lesser extent, Hilton Paris Opera.  Don't judge the chain by its often lacklustre UK regional hotels.
Main use for me:  high-end redemptions in London for family, New York (Conrad is all-suite and so a great choice) or in Asia, using points earned from cash stays or Amex transfers.
IHG Rewards Club
This is my favourite redemption option due to the number of very good InterContinental hotels in places I like to visit, and costing no more than 60,000 points per night.  I also value my Ambassador membership because of the guaranteed benefits such as 4pm check-out and the free weekend night certificate.  The group has fantastic coverage almost everywhere and runs regular bonus point promotions such as Accelerate.  However, you will receive almost zero status recognition with an IHG Rewards Club Spire Elite or Platinum card except at some Crowne Plaza hotels.  The bottom line is that you are trading off higher points earning for weaker status benefits.
Main use for me:  InterContinental, Crowne Plaza or Holiday Inn redemptions, using points I pick up from cash stays (I am in the IC Hong Kong tonight for cash), the UK credit card or Virgin Atlantic miles transfers.  This is my core hotel programme.
Le Club AccorHotels
This scheme has little interest to me from a points perspective, and it will get worse when my Platinum status via Amex Platinum ends in December (Accor has withdrawn this benefit).  Their points scheme only rewards you in money off vouchers or a modest amount of miles.  This allows no 'arbitrage' – on an expensive night or in an expensive city, there is no benefit is using points as you only get a fixed Euro value for them.  I must applaud their 'Happy Mondays' promotion which sells UK rooms on a Monday or Tuesday for the coming weekend at £25-£60.  £25 for a hotel in London (the Ibis in Excel is often available) is astonishing.  They also have some decent promotions which earn a large number of Avios points.
Main use for me:  nothing!  The lack of 'gaming' on spending and the lack of earning options apart from stays means that the programme doesn't work for me.  Remember the secret tip about Accor: you get 100% more Avios if you credit to Iberia rather than BA.
Marriott Rewards
On the face of it, this is a decent scheme. They have lots of hotels, a solid points earning structure and regular promotions. Somehow, though, Marriott Rewards has never stirred my heart nor that of the wider frequent flyer community. Is it the lacklustre UK credit card (no longer available anyway)?  The lack of points transfer opportunities from Amex?  You can at least now get free status via Amex Platinum (you get SPG Gold which matches online to Marriott Gold).  The lacklustre hotel portfolio? Only the 'flight and hotel' reward packages seem to generate any excitement and these require a huge number of points.  However, the acquisition of Starwood at the end of 2016 means that all this is up for grabs.  A new Marriott / SPG programme will be launched in 2018.
Main use for me:  I used to totally ignore Marriott Rewards but I am warming up to the (improving) Ritz-Carlton portfolio and will be staying in their Kyoto hotel next week, using points transferred across from Starwood and from the Marriott UK credit card
Starwood Preferred Guest
In some ways my views on this don't matter.  The end is night with a new Marriott / SPG programme to be launched in 2018.  For now, though, Amex Platinum gives me SPG Gold. The ability to transfer SPG points 1:1 to airline programmes is fantastic.  They have some super luxury hotels but the redemption rates are excessive – although some of the SPG properties which used to refuse ANY redemptions now do so.  It is possible to generate SPG points via the SPG Amex card and Amex Membership Rewards transfers.  Suites are available on points but only 5 days prior to arrival, which doesn't help your planning.
Main use for me:  mid-tier and high-end redemptions (including European airport redemptions where Sheraton is very strong) and SPG Moments events in London, through which we have enjoyed some fantastic nights out.  I use points from cash stays, the SPG Amex and Amex transfers.
World of Hyatt
Hyatt Gold Passport turned into World of Hyatt in February.  The changes are still to bed down but the programme is definitely worse than it was.  If you live in Europe you are pretty stuffed, to be honest.  The crazy number of nights now required to earn top-tier status are virtually impossible from European travel.  The programme has been devalued for non-US members by the introduction of a US credit card and a transfer deal with Chase – European members are suffering from 'points inflation' whilst not being able to join in, as there are no non-US credit card options.  The upside is that this is is generally seen as the best programme for upgrades (top tier members get guaranteed suite upgrades a number of times a year) and Park Hyatt is easily the best luxury hotel chain that is part of a bigger group.  With Starwood merged into Marriott, Hyatt now has a very small footprint compared to the other big chains.
Main use for me:  the (very occasional) high end redemption in Europe or Asia, often upgrading a cash room to a suite, using points my wife and I earn on her work trips, and my odd personal trip, to Park Hyatt Hamburg which is very good.
From tomorrow we start our analysis, alphabetically, with a look at Club Carlson.
---
Hotel offers update – December 2023:
Want to earn more hotel points? Click here to see our complete list of promotions from the major hotel chains or use the 'Hotel Offers' link in the menu bar at the top of the page.
Want to buy hotel points?
IHG One Rewards is offering a 100% bonus (some members may see less) when you buy points by 30th December. Click here.
Marriott Bonvoy is offering a 30% bonus when you buy points by 20th December. Click here.