How should your miles and points collecting change if you are a solo traveller?  I thought it was worth updating this article which I originally ran in 2013.
Whilst Head for Points generally treats the 2-4-1 voucher from the British Airways American Express card as the greatest thing since sliced bread (and it is – here is the maths to prove it) it would have been pretty useless to me in my youth.
I did a lot of solo travelling before I settled down, and a 2-4-1 voucher isn't much use there.  Despite having a family I still do the odd solo leisure trip, often when my wife takes the kids to spend time with my parents-in-law.
In general, whilst you won't necessarily get any value from the BA Amex 2-4-1 voucher, the solo traveller has an easier time with the 'miles and points' game than a couple, and a far easier time than a family.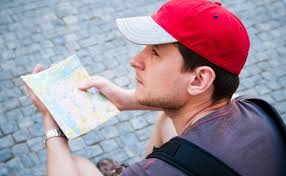 Things that benefit the solo traveller:
The fewer award seats you want, the easier it is to get them. 1 is easier than 2 is easier than 4.  And, unless you work in education, you are unlikely to be tied down to school holidays when seats are harder to find.
Some airlines restrict the award seats they release. Etihad and airberlin, for example, generally restrict business class rewards to two per flight, at least initially.  British Airways only opens up two Club World seats 355 days from departure, although they will generally open up more as the months pass.  A family can never guarantee that BA will open up 3 or more premium seats, however.
It is easier for a solo traveller to get an award seat using 'easy' miles, generally from credit cards. Take, for example, the current Virgin credit card deal.  Take out the free card and the £140 Black card (you can have both) and you'd get 35,000 miles for free.  That gets you a fair bit of the way towards a one way Upper Class ticket to the US East Coast and enough for an off-peak Upper Class one-way to Dubai or India.  You would have enough for a Premium Economy return ticket to the US East Coast, India, Middle East or Caribbean off-peak.  A couple would still have been substantially short.
A solo traveller will find it easier to arrange their schedule to maximise their points earning and burning (and in particular minimise their airport taxes). Ever tried telling a girlfriend that you need to change your hotel three times during a week because you want to maximise your bonus points? Or that she is flying to New York via Berlin to save tax? And if you've got family, don't even think about it, at least whilst your kids are small.
A solo traveller may also be willing to compromise slightly on airline or hotel quality to maximise points. Last time I was in Munich – alone – I stayed at the dowdy but functional Holiday Inn on the edge of the city, on points. Had my wife come as well – and especially if the children were there – I would have felt that we should stay somewhere nicer and more central which would probably have involved paying.
Things that count against the solo traveller:
You don't have a partner who can also obtain credit card sign-up bonuses
You don't have a partner who can help boost your 'household income' to improve your chances of being accepted for credit cards (American Express likes to look at household income)
You don't get any favours from the hotel reward schemes – a room for one person costs the same number of points as a room for two. That said, you get an easier time than a family, as suite redemptions using points are rarely available.  You can request two connecting rooms but in my experience it is 50/50 whether you actually get them when you check in.
You get no benefit from the British Airways American Express 2-4-1 voucher and feel very grumpy that other people get two Avios flights for the same number of points that you are using for one.
Different credit card options
If you are a solo traveller, there are two credit card benefits which could have been designed with you in mind.
The first is the Lloyds Avios Rewards card. I examined the upgrade voucher in detail here. For £7,000 of spending, you receive a voucher which allows you to book an Avios seat on British Airways for the miles required for a cheaper cabin. Club World costs World Traveller Plus mileage, World Traveller Plus costs World Traveller mileage, Club Europe costs Eurotraveller mileage.
For the single traveller, this is more useful than the British Airways American Express 2-4-1 voucher.
Virgin also offers a similar voucher via its MBNA credit cards. The White card (review) and Black card (review) both offers vouchers, when you spend enough, which allow you to book Premium Economy redemptions for the same miles as Economy.
There is no easy answer as to whether solo travellers come out best overall or not – but by carrying the right credit cards and exploiting the right opportunities, you can tilt the odds in your favour.
(Want to earn more Avios?  Click here to visit our home page for the latest articles on earning and spending your Avios points and click here to see how to earn more Avios from current offers and promotions.)