If you are heading down to Australia or New Zealand in the near future, there are a couple of Avios quirks which are good to know about.
Qantas is, of course, a member of the oneworld airline alliance alongside British Airways.  This means that you can book Qantas flights using your Avios points, directly at ba.com.
Qantas has a couple of subsidiaries which operate regional flights:
QantasLink flies between 54 destinations across Australia and Papua New Guinea
Jetconnect (no website) is the Qantas subsidiary which operates Qantas branded flights between Australia and New Zealand
Reward flights on QantasLink and JetConnect do NOT appear on ba.com when you search for reward seats – only mainline Qantas flights appear.
However, it IS possible to use Avios to book these services.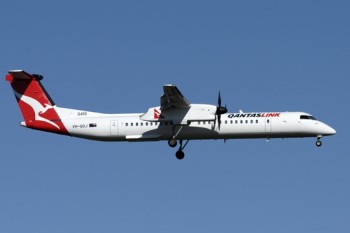 The first thing to do is to register for a Qantas Frequent Flyer account via their website.  You can then search for availability via the main booking page by ticking the box saying 'Search Classic Flight Rewards'.  (Comments below suggest that you don't need to register, and that you can also use the American Airlines site.)
As an example, Sydney to Hobart is showing for October 15th out and October 23rd back in Business Class.
Unfortunately, if you go to ba.com then the flight does NOT show up because it is QantasLink.  You get this message:  "British Airways and its partners do not fly this route. Please consider alternative destinations or call your Executive Club Service Centre."
However, if you call British Airways Executive Club, they CAN find and book QantasLink flights for Avios.  You need to tell the agent the flight details – which you have already confirmed from the Qantas site – and it should show as available on their system.
Jetconnect services work in the same way.
Sydney to Hobart is 646 miles and so falls into the cheapest Avios pricing band of 18,000 Avios in Business.  (For comparison, using the Qantas scheme it would cost 48,000 points.)  The Business Class cash price on the dates I tested above is £940!  Even Economy tickets are £215 which makes 9,000 Avios look like a bargain.
Regular commentator Alan is well experienced in booking these services and gave the following tips:
If the BA agent initially says there's no availability ask them to check as one way flights each way rather than return – they will often then appear
Internal flights in Australia can be pretty cheap on low cost carriers but there are often high baggage fees.  This can still make Avios redemptions look good value.  If you have British Airways status you would be able to access Qantas domestic lounges which are fairly reasonable.
For flights within New Zealand take a close look at the Air New Zealand Grab A Seat (grabaseat.co.nz) website.  It is separate to their main one and can have vastly lower prices.   Air New Zealand is a Star Alliance member so if you have Gold status with any of their airlines you will get free seat selection and lounge access.