It seems strange, but British Airways Executive Club and Iberia Plus do not have the same earning rates for oneworld partner flights.  This means that, in some cases, it is preferable to credit a cash flight on a specific airline to Iberia Plus rather than to British Airways.
This article provides a full list of these cases, and it is worth referring back to it when you find yourself booked on a oneworld airline partner.
You need to be clear about two caveats, however:
If you credit a flight to Iberia Plus and not British Airways Executive Club, you obviously will not earn BA tier points.  If tier points are important, credit to BA irrespective of miles earned.
If you have British Airways status, the status bonus you receive when flying American Airlines or Japan Airlines closes the gap between the earning rates.  You do not get a status bonus on the other carriers listed below.
Remember that it is easy to transfer Avios from Iberia Plus to British Airways, using the 'Combine My Avios' function on either website.  An Iberia account must be 90 days old before you can transfer in or out.
You may need to check with your travel agent – or use an app such as MyFlights – to discover the exact underlying ticket bucket for your flight.

The % figure in the list below refers to the proportion of the miles flown which will be earned for that particular flight.  So, in the first example, a 1000 mile flight in Economy (sub-class G) on American Airlines earns 500 Avios in Iberia Plus but only 250 Avios in British Airways Executive Club.
American Airlines:
Economy – G, S earn 50% in IB (25% BA)
Cathay Pacific:
Economy – K, L, M, V earn 50% in IB (25% BA), H earns 100% in BA (50% in IB)
Finnair:
Economy – S, N earn 50% in IB (25% BA), H earns 100% IB (70% BA)
Japan Airlines:
Economy – K earns 70% in IB (50% BA)
Business – I earns 125% in BA (70% IB)
LAN and TAM / LATAM:
Economy – V, X, S, N earns 50% in IB (25% BA)
Premium Economy – W earns 110% in BA (100% IB)
Malaysia:
Economy – M earns 50% in BA (25% in IB)
Qantas:
Economy – K, L, M, S, V earns 50% in IB (25% in BA)
Qatar:
Economy – T earns 50% in IB (25% in BA)
Royal Jordanian:
Economy – P, K, R, M, V earn 50% in IB (25% in BA), H earns 100% in IB (25% in BA)
S7:
Economy – M, R, T, L, V, S earn 50% in IB (25%in BA), K earns 100% in BA (50% in IB)
Sri Lankan:
Economy – V, S, N earn 50% in IB (25% in BA), B, P, H, K, W, M, E earn 100% in IB (50% in BA), L, R earns 100% in IB (25% in BA)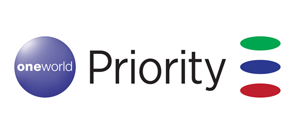 In addition, remember that you earn Avios in British Airways Executive Club with:
Aer Lingus
Alaska Airlines
Meridiana
and you can earn Avios in Iberia Plus with:
Interjet (Mexico)
TACA (Latin America)
Royal Air Maroc
Meridiana
Binter (Canaries)
Avianca (restrictions apply)
LEVEL (the new IAG long-haul low cost airline)
Vueling
Air Nostrum
(Want to earn more Avios?  Click here to visit our home page for the latest articles on earning and spending your Avios points and click here to see how to earn more Avios from current offers and promotions.)