Bits: Rolling Luggage winner, Avios via Charles Tyrwhitt sale, your new bedtime reading
Links on Head for Points may pay us an affiliate commission. A list of partners is here.
News in brief:
Rolling Luggage competition winner
Two weeks ago we launched a great competition in association with Rolling Luggage.
Rolling Luggage is the latest company to join forces with Avios and to celebrate the partnership they kindly offered a Cosmolite suitcases set to give away to one of our readers.
The lucky winner is: Adrian L.
Happy travels with your new set of suitcases!
As a reminder you can collect Avios with every purchase online and in Rolling Luggage's UK stores.
Customers must be members of British Airways Executive Club, AerClub or Avios Travel Rewards Programme (including Flybe)
You will earn 5 Avios per £1 spent
Customers will be awarded 1,000 bonus Avios on their first purchase at Rolling Luggage online or in store with a minimum spend of £100.

If the customer makes a second purchase online or in store within 12 months of the first purchase, 750 bonus Avios will be awarded with a minimum spend of £50.

You can check out their impressive selection on their website here.  If you entered the competition and asked to be added to the Rolling Luggage email list, you should be receiving your 10% discount code in the next couple of weeks.

Up to 15% off Charles Tyrwhitt shirts – and earn Avios
Shirt company Charles Tyrwhitt – also an Avios partner – is offering up to 15% off everything until Sunday.
15% off minimum spend £100 with code JUMP
12% off minimum spend £75 with code MOVE
10% off minimum spend £50 with code STRETCH
These offers expire on Sunday 15th October and are only valid once per customer.
Tyrwhitt is an Avios partner and you will also earn 4 points per £1 on your shopping, either instore or online – add your number on the checkout page.  The site is here and the current clearance offers are here.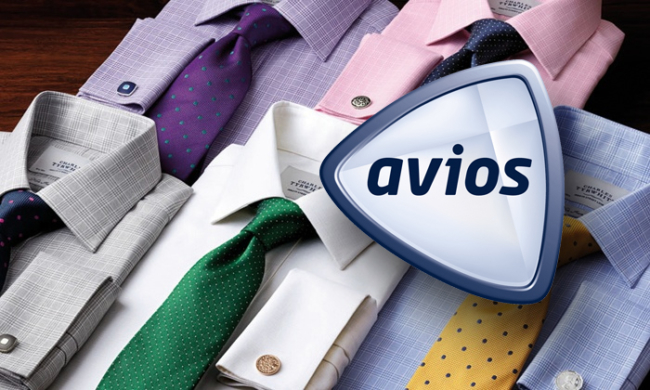 Some bedtime reading ….
If you're looking for something to read in bed this week, there is an interesting new paper out from the Oxford Internet Institute, part of the University of Oxford.
It is called "Hacking Code/Space: Confounding the Code of Global Capitalism".  At least one of the authors is a HfP reader I believe.
It starts off sounding quite fun:
It is based on over ten years experience that both of us have in 'hacking' frequent flyer systems. In the paper, we draw on examples as varied as the time that I bought about 50 kilos of cheese (picture below to prove it), or Matt bought 2000 $1 coins: all just to accumulate frequent flyer miles.
Although it soon becomes clear that it could be a tougher read than you imagine:
In the paper, we argue that while these sorts of practices are fun (and allowed us both something approaching unlimited mobility over the last few years), they have important (and more sinister) implications for what Doreen Massey refers to as 'power geometries'. 
And then, frankly, gets a little confusing:
The global airline network is a key code/space of contemporary global capitalism and, like other core networks, relies upon a heavy degree of algorithmic (albeit non-hegemonic) governance. Crucially this analysis shows that the encoded rules and algorithms of airlines are potentially malleable via the practices of hackers that "offer an abstract negation that doesn't already fit into a binary computation" (Shaw and Graham 2017); they refuse to act in the ways that algorithms and systems define as normal. These efforts demonstrate that the very complexity of code/spaces can render systems designed for hegemonic control porous and susceptible to subversion by those it was meant to restrict. The diverse and colorful examples from airline hacking highlight both the myriad ways a system has been turned towards unintended purposes and the creative (and time consuming) methods some will use to manipulate code/space for their own goals. In short, these transgressions demonstrate that we need not do everything that the machines tell us to do.
To be clear, the case of airline hackers is not necessarily a subversive or even democratic activity as the motivations and effects are focused on personal gain. Encoded rules often exist for good reason, and thus, hacking is not inherently emancipatory (Mott and Roberts, 2014) and has the potential to undermine well-intentioned and socially beneficial systems. However, our analysis demonstrates how playful, trangressive, and mischievous approaches can repurpose and recreate the code/spaces of airlines and beyond.