Credit & Charge Card Reviews (8): Emirates Skywards Elite American Express & Visa
Links on Head for Points may pay us an affiliate commission. A list of partners is here.
This is my review of the Emirates Skywards Elite credit cards.
It is part of my series of articles looking at the major UK loyalty credit cards and discussing whether or not they are worth applying for. These articles will be linked to the relevant sections of the 'Credit Card Offers' page.  My other UK airline and hotel credit card reviews can be found here.
EDIT: This card has now been withdrawn. Scroll to the bottom of this review for the current best options for earning Emirates Skywards miles from UK credit card.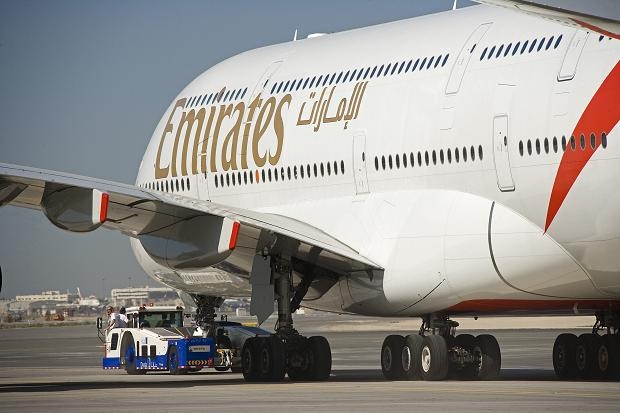 Key link: Emirates Skywards Elite American Express and Visa application form
Key facts: £150 annual fee
The representative APR is 60.5% variable, including the annual fee, based on a notional £1200 credit limit.
About the card
There are two versions of the Emirates UK credit cards – the free basic version and the £150 annual fee Elite version. This review covers the Elite card with a £150 annual fee.  My review of the free Emirates credit card is here.
The Emirates Skywards credit cards are issued by MBNA (now part of Lloyds Bank) as a double-pack, with recipients receiving an American Express card and a Visa card. This model may not continue into the future as Amex fees on co-brand cards to UK retailers are now capped at the same level as Mastercard / Visa at 0.3%.
MBNA also issues the United, American, Etihad, Miles & More and Virgin credit cards, amongst others. If you already hold one of these cards and are refused for the Emirates cards, they will often change their mind if you ring up and offer to reduce the credit limit on your existing card.
It is important to note that MBNA allows you to have both versions of the Emirates credit card. You can apply for both this Elite card and the free basic card and get the sign-up bonus on both. This is the total opposite of the American Express policy on the British Airways cards, where you can only have either the free card or the Premium Plus version at the same time.
What is the sign-up bonus?
You will receive 10,000 Emirates Skywards miles when you apply and make a purchase within 90 days. Occasional special offers can see this increase to as much as 25,000 miles – the latest offer ended in June 2017.
On their own, 10,000 Emirates miles are (literally) not going to get you far. I discuss some possible redemption ideas below, but if you do not already collect Skywards miles then it is highly unlikely – except for very high spenders – that you would earn enough from card spend alone for anything worthwhile apart from Arsenal football tickets.
MBNA has a stated policy of not allowing you to get another sign-up bonus if you have previously had the same card in the past. In reality, if you leave a gap of a couple of years you will often find that you do receive it.
Any other benefits?
The £150 fee 'Elite' cards also comes with three additional features which may or may not justify the annual fee for you:
A 2-4-1 voucher on CASH tickets when you spend £15,000 in a year
This is similar to the voucher offered on the Flying Club credit cards. The voucher is issued within 30 days of hitting the spend target and is valid for one year. However, the small print is very restrictive:
You can only obtain a free companion ticket when you buy a Flex Fare (ie an expensive refundable ticket) in Economy or Business Class
The free ticket is issued as a 'Saver'-level reward ticket. You therefore need award tickets to be available for the flight you want.
Full taxes and charges need to be paid on the companion ticket
The companion ticket is non-refundable although the date can be changed
So, to summarise – to use your voucher (which requires £15,000 of spend) you need to purchase an expensive flexible ticket, and you are still reliant on award space being available at the 'saver' level before you can claim your companion seat. Your flexible ticket will also, at the same time, become de facto non-flexible because your companion seat is not flexible!
Let's imagine, for instance, that you travel for work and your employer pays for flexible tickets. You decide to take your partner with you for once, using your 2-4-1 voucher, and you are lucky enough to find Saver reward space for him/her. On the morning of your trip, you get called into an unexpected meeting and your secretary moves you to a later Emirates flight. Your companion ticket would be cancelled and would not be rebookable on the new flight, because it is unlikely that 'Saver'-level reward space would be available at the last minute. Try explaining that to your partner ….
£150 discount on an Emirates First or Business Class ticket
Holders of the £150 fee 'Elite' cards will receive a discount code which will give a one-off £150 discount on the purchase on an Emirates First or Business Class ticket. This cannot be combined with the companion ticket offer above and is non-transferable. This benefit repeats every year.
Check in at Business Class ticket desks if travelling on an Economy ticket
This may have some value if flying Emirates in Economy on a regular basis. This is ONLY valid when departing the UK, and only when your ticket has been purchased with your Emirates credit card (which excludes most business travellers from taking advantage of this).
You will also receive the additional benefits offered to holders of the free card:
10% discount on Emirates Holidays – this is either worth a huge amount (enough on its own to get the card) or nothing, depending on your preferences!
25% discount when you buy Skywards miles – worthwhile if you need to buy some to top-off an account, but Skywards miles are not exceptional value when bought directly
0% interest on Emirates transactions for 12 months
0% on balance transfers for 6 months, made within 90 days of opening the account (3% fee) – note that you will not earn miles on a balance transfer
In general, I am very underwhelmed by the additional benefits of the Elite card – in particular, the excessively restrictive rules of the 2-4-1 voucher. Even the attempt to stop you using the 'business class check-in' benefit by restricting it to flights purchased with the card seems petty.
What is the annual fee?
£150
What do I earn per £1 spent on the card?
Cardholders earn 2 Skywards per £1 spent on the Amex and 1 mile per £1 on the Visa. MBNA has a good reputation in my experience for posting points punctually.
This is an excellent earnings rate and – despite the £150 – makes the card attractive to a high spender.
What is a Skywards mile worth?
This is a tricky one, because it depends on very specific sets of circumstances.
Emirates is not part of a major airline alliance, although it has a lot of partners. Oddly, easyJet is one of them and you can redeem miles for easyJet flights. The rate is poor, though, at about 0.4p per mile.
In September 2016, Emirates introduced 'cash and miles'. This allows you to use miles to reduce the cost of any Emirates cash flight at the rate of $0.008 per mile.
Skywards also has a draconian expiry policy. Your miles expire three years after you earn them, with no exceptions. It is not possible to save up over a long period for a redemption.
Looking at the core UK to Dubai route, a Skywards 'saver' ticket is 90,000 miles in business class compared to 100,000 Avios (off peak) or 120,000 Avios (peak) on British Airways. Emirates also has 'flex' awards which cost 125,000 miles for the route but which offer substantially better availability.
As I regularly find out, Emirates includes its free chauffeur service on reward tickets in cities where they have it which gives added value. If you redeemed to, say, Bangkok return with a stopover in Dubai in both directions, you would receive eight free chauffeur rides.
Emirates does NOT offer one-way rewards at the 'saver' level – you need to book a 'flex' ticket to get that. This is another reason why collecting miles solely from the Skywards credit card is not a good idea, as the minimum required for a decent reward is high.
Skywards also charges taxes and fuel surcharges on redemptions, which are on a par with those charged by British Airways.
Miles can be used to upgrade economy tickets to business class but this benefit is restricted to customers with expensive flexible economy tickets.
You can redeem Skywards miles for standard and VIP tickets to watch Arsenal and other top football clubs. You can also convert them into Heathrow Rewards points at a rate of 6,000 miles to 2,000 (£20-worth) of HR points.
I see no reason to value Skywards miles higher than I value Avios points, ie 0.75p. (That would 'value' a London to Dubai saver award in business at 90,000 miles x 0.75p + £550 tax = £1,225, which is roughly the price you would pay for cash in a sale.) On this basis, the 2 miles per £1 on the Amex is equivalent to a 1.5% rebate on your spend. The Visa returns 0.75%.
How does this compare to a cashback credit card?
My default comparison card is ASDA Cashback Credit Card which is free for life and offers 0.5% cashback. The representative APR is 19.9% variable.
The Skywards Elite card, offering 1 Skywards mile per £1 on the Emirates Visa, is a better deal than this – although you have to factor in the annual fee.
In some ways this debate is academic, though, because unless you are an exceptionally heavy card spender, this card will only be of interest to an existing Emirates Skywards collector looking to top-up an account.
The only exception would be someone who can put a huge amount of spending through the card. Remember that it would take £62,500 of spend on the Amex card to earn enough for 1 'flex' level redemption seat in business class to Dubai.
How else can you earn Skywards miles from a credit card?
There are three alternative ways of earning Emirates miles from your credit card spending:
The American Express Preferred Rewards Gold charge card offers 20,000 Membership Rewards points for signing up and is FREE for the first year. These convert to 20,000 Skywards miles.
The American Express Platinum charge card offers 30,000 Membership Rewards points for signing up. These convert to 30,000 Skywards miles. It has a £450 fee, refunded pro-rata if you cancel.
The Starwood Preferred Guest American Express credit card offers 10,000 Starwood Preferred Guest points for signing up. These convert to 10,000 Skywards miles. It has a £75 fee, refunded pro-rata if you cancel.
Conclusion
The current offer of 10,000 miles is not hugely generous as a sign-up bonus given that you are paying a £150 non-refundable annual fee.
However, the real strength of the card is in its on-going earning. 2 miles per £1 on an American Express card and 1 mile per £1 on a Visa match the highest rates currently available on any airline card. For very heavy spenders this is an excellent card to use.
The application form for the Emirates Skywards Elite cards can be found here.
---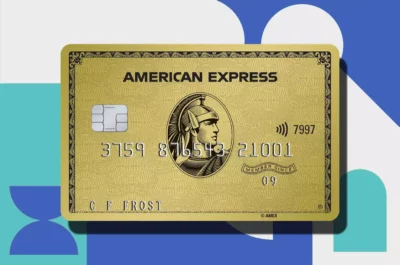 How to earn Emirates Skywards miles from UK credit cards (December 2022)
Emirates Skywards does not have a UK credit card. However, you can earn Emirates Skywards miles by converting Membership Rewards points earned from selected UK American Express cards.
Cards earning Membership Rewards points include:
Membership Rewards points convert at 1:1 into Emirates Skywards miles which is an attractive rate. The cards above all earn 1 Membership Rewards point per £1 spent on your card, which converts to 1 Emirates Skywards mile. The Gold card earns double points (2 per £1) on all flights you charge to it.