There were many reports on Head for Points yesterday, in the comments, from readers who have seen fake transactions appearing on their Lloyds Avios Rewards credit cards.  It appears that there has been a major attack of card fraud on the Lloyds Avios product.
A Flyertalk poster picked up the comments on here and mentioned it on that site, and there were more reported issues.
There has been no official statement from Lloyds, it seems, which is odd.  If they have been trying to keep it quiet, it is now very much out of the bag.
If you have the Lloyds Avios credit cards, I strongly suggest you check your online statement immediately for potential fraudulent transactions.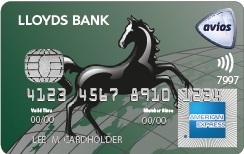 Here are a few of the comments:
Via HFP readers:
"About a week ago my wife's Lloyds Avios Amex card was used fraudulently by someone over in New York for a few different things so we called Lloyds to talk about this and get the card cancelled and a replacement sent out. Logged into her account yesterday to find that my supplementary Amex was also used fraudulently earlier this week, also in New York. As my card has been sitting in a drawer at home and my wife's has been in her purse the whole time, certainly haven't been nicked and cloned or anything like that.
When speaking to Lloyds last night, they said that they were currently getting thousands of calls a day as they were seeing a lot of fraud on specifically the Amex cards people had, with the vast majority of the activity being contactless transactions in the US (the one on my card was for $100 at a drug store).
Therefore it might be worth checking your accounts in you have those cards (or perhaps others) and haven't done so recently just to make sure nothing dodgy going on. The guy we spoke to said that clearly there had been some issue somewhere but given the large quantity of it going on, it was clearly an issue somewhere else and not with us – slightly happy but obviously also concerning there's a significant issue somewhere else in the system! Certainly explains why it took 25 minutes to get through to their fraud team…"
"I also had two cases of fraud on my Lloyds Amex in the US. Taken off no problem but annoying."
"I got a text from Lloyds over the weekend asking if I was trying to pay for something in Albertson? As I'd never heard of the place I texted back no. Checked my account and there were six transactions all in New York State I didn't recognise. Two in Office Depot, one in Babiesrus. Called Lloyds and all removed no problem but it did make me wonder how the card had been cloned, I really use it infrequently."
"I had to ring them last night as I had a fraudulent transaction appear in my pending transactions. They need to wait until it clears to refund it. Apparently there were a few more attempts that were declined. It does look like there has been a serious breach of security somewhere."
"I have the Lloyds Amex and mine was also used fraudulently in the USA last week! Very annoying as I'm out of the UK in Japan and Australia for a month and was planning to use it a lot!"
"My Lloyds Amex was used fraudulently to pay some car parking charges in the US. I think there is a huge data breach here with Lloyds – just hope they only lost card numbers and not all of our personal information. I spent two hours on the phone with Lloyds this week trying to sort it, they were blaming Amex for it, until I said I'd call Amex directly and ask, then they changed their mind."
Via Flyertalk readers:
"Lloyds blocked my Amex card, but didn't tell me about it until I rang them up."
"Just adding a "Me Too" – the pattern seems to be US-based transactions within the last week or so, usually totalling no more than a couple of hundred dollars.  Given how many of us seem to have fallen victim at the same time, this seems like a massive data breach at either Lloyds or Amex…"
"Last weekend I tried to use the Avios Mastercard and it didn't work, but the Amex worked at another store 10 mins later so I thought maybe the merchant had a broken card machine. Then I tried to use it 2 days ago and it didn't work. I called Lloyds and they said they saw fraud and wanted to cancel the Amex but not the Mastercard! They said it was 'some paypal partner' that put a charge on the card and it got rejected. ( again nothing suspicious on my statement). When I said that I heard other card members were also affected, they said 'we do not know about that.' By this time I had had enough and told them to cancel and reissue both Avios cards, they are on the way to the address, so should get them soon (can already see them on internet banking)."
"This happened to me too. I've never used my Lloyds Amex card – I only use the Mastercard as I have a BA Amex card. Phoning them up cleared things up, but I had to wait on hold for 40 minutes to get through.  Two transactions on my statement: Toys 'R' Us and Best Buy, and both were in-store with a magnetic stripe. Impressive seeing as the card has never left my house since it came out of its envelope. This must be a hack or an internal security breach that they've not made public."