Bits: new 'Miles and More' meilenschnaeppchen, United 'buy miles' bonus
Links on Head for Points may pay us an affiliate commission. A list of partners is here.
News in brief:
New 'Miles and More' meilenschnaeppchen announced
It has been a while since we covered these on Head for Points, but for the benefit those who don't know about them, Lufthansa runs a monthly list of discounted routes for collectors of Miles & More miles.
The December list of discounted Miles & More redemptions from the UK is here.
Given how high the taxes are, the European redemptions are still not great value. Neither are the long-haul Economy destinations
The following routes are heavily reduced in Business Class and ARE a good deal:
Algiers (40000, was 70000)
Dallas (55000, was 105000)
Nanjing (70000, was 135000)
Osaka (70000, was 135000)
Qingdao (70000, was 135000)
Shenyang (70000, was 135000)
Tunis (40000, was 70000)
Vancouver (55000, was 105000)
You need to book by 1st January for travel between 1st April and 15th May.
Note that these discounted redemptions are non-refundable. You also cannot book them for children, only adults. Redemptions for children need to be booked by telephone for the standard price, which is 75% of the full-price adult redemption (so the child pays more than an adult!).
It is a tricky process with a family. You need to check for availability for 3-4 people including the children, then book for the two adults online (non-refundable) and then call Lufthansa to add the children. You can't book the child tickets first as Lufthansa will not book an unaccompanied minor, but if the other reward seats disappear for some reason then you are stuck with non-refundable adult tickets …..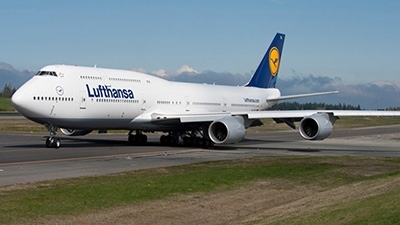 United offers a 100% 'buy miles' bonus
I know that quite a few HfP readers have a United MileagePlus account which they use for crediting their Star Alliance flights. If you have some United MileagePlus miles which you need to top up, United Airlines has brought back its regular mileage sale.
Until 29th December, you can get the following bonus on miles purchases:
5,000 – 19,000 miles – 25% bonus
20,000 – 39,000 miles – 40% bonus
40,000 – 69,000 miles – 75% bonus
70,000 – 75,000 miles – 100% bonus
At the top end, you are paying 1.9c per mile. This is unlikely to make much sense if buying all the miles you need outright for a redemption, but is a decent price – given the difficulty in earning United miles in the UK – if topping up.
Full details and the page to buy are on the United website here.
With the United UK credit card now closed to new applicants (see my article here), it is worth flagging up an interesting arbitrage via Marriott Rewards for earning United miles.
The Starwood Preferred Guest American Express card (reviewed here) is the best way to earn United Airlines miles in the UK now that the United card is closed.
At first glance you might find that an odd thing to say. Whilst most airlines transfer 1:1 from Starwood, the rate from SPG into United is exceptionally poor at 2:1. This means that you are only earning 0.5 United miles per £1 spent on the Starwood American Express card.
However …..
Ever since Marriott Rewards now allows you to convert your Starwood Preferred Guest points at the generous rate of 1:3, the game has changed entirely. Marriott and United have a special partnership and part of this is an especially generous transfer rate from Marriott Rewards into United MileagePlus.
Here is the conversion rate into United which is taken from the Marriott website here:
8,000 Marriott Rewards (2,666 Starwood points / £2,666 of SPG Amex spend) = 2,000 United miles
16,000 Marriott Rewards (5,333 Starwood points / £5,333 of SPG Amex spend) = 5,000 United miles
24,000 Marriott Rewards (8,000 Starwood points / £8,000 of SPG Amex spend) = 10,000 United miles
56,000 Marriott Rewards (18,666 Starwood points / £18,666 of SPG Amex spend) = 25,000 United miles
112,000 Marriott Rewards (37,333 Starwood points / £37,333 of SPG Amex spend) = 50,000 United miles
With the last two options, you are earning 1.34 United MileagePlus miles for every £1 of Starwood Preferred Guest American Express spending. You will need to be spending a decent amount of money on your credit card to do this, or otherwise topping up your Marriott Rewards points via hotel stays, but if that is not a problem this is a very good rate for earning United miles.