Links on Head for Points pay us an affiliate commission. A list of our partners is here.
The "Avios Redemption University" series is a good starting point for beginners, although I hope everyone will learn something from them. Click here to see the other articles.
This article explains how and why you can create a household account in British Airways Executive Club or avios.com.
One way of earning a free flight quicker is to pool the Avios points of all the members of your household in one account. There are two ways of doing this – via a British Airways Executive Club household account and via an avios.com household account.
Annoyingly, the BA and avios.com household accounts operate in completely different ways so it is very important that you understand the differences. I thought it was worth running through the pros and cons of family accounts in general, and in particular the differences between avios.com family accounts and British Airways Executive Club household accounts.
The key benefit of a household account is that it lets you pool points from a number of people together. The main reason to do this is if you need to make a redemption which requires more miles than either person has in their account.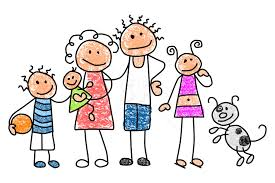 (Before you do this, though, think of the alternatives:
a) You can pay to transfer miles between accounts – up to 6,000 Avios costs £25, for example. This may be easier than getting a household account and being tied by its restrictions.
b) As you can book one-way redemptions, could one person book one leg from their account and the other person book the other leg from their account?)
avios.com and BA family accounts have one intrinsic difference:
With an avios.com family account, the points from each member are TOTALLY merged. You no longer have an individual balance. When you log in, you only see the family balance.
With a BA household account, each member retains their individual Avios balance. When you log in, you see both your own balance and the household balance.
This means that, when you redeem, the points are treated differently:
With an avios.com family account, the redemption comes from the combined points pile
With a BA household account, the points are taken PRO-RATA from the balance of each person.
However, when you EARN in a BA household account, the points go ONLY onto your personal balance. For eg, if you have 9,000 Avios and your partner has 4,500, a redemption for 4,500 will see 3,000 taken from you and 1,500 from your partner. However, if you earn 4,500 Avios from a flight, your balance goes up to 13,500 and your partners remains at 4,500.
How to open, close and add members to a family account.
You can form a British Airways household account here. Each member will receive an email which includes a link to click to confirm their membership. Once the account is formed, you can also create accounts for children. The account can have a maximum of seven people in it.
All members must have their BA account registered at the same address. You can only make one change to the Household Account every six months. This also means you cannot close it for six months after opening it, as this counts as a change.
With a ba.com household account, the 'Head of the Household' can also add a further five people as 'Family & Friends'. These names can be deleted and replaced once they have been on your list for six months. The Household Account can redeem Avios for flights for these five people, but their Avios are not merged with the household account. (You can learn more about 'Family & Friends' in this post.)
The avios.com household accounts work differently. With avios.com, you need to take the following steps:
Log-in to your account at www.avios.com
Hover over 'Your Account'
Click on 'Create Household Account'
Follow the steps on screen
Children can become members of a household account at avios.com. It is not clear from the rules what the cap is on the number of members.
There is no 'Family & Friends' alternative with avios.com – you can only redeem for members of the Household Account.
To break up a household account or add a member, you need to download a form and post it. When you do this, you allocate out what percentage of the family pool each person should receive. Nothing stops you allocating 100% of the Avios to one person if you wish.
Redeeming Avios whilst in a family account
A British Airways household account lets you redeem for anyone in the household account OR one of the five 'Family & Friends' members. You cannot redeem for anyone else, however.
With an avios.com household account, the rule is simple. You can only redeem for a member of your household account, and no-one else. Think about the implications of this before creating a household account.
Using 'Combine My Avios' with a family account
This is the issue which tends to confuse people. Here are the T&C's:
"Members of a Household Account under the Programmes may not use CMA other than (a) from a British Airways Executive Club Household Account to an individual account under the Avios Programme or the Iberia Plus Programme and (b) from the individual account under the Avios Programme to a Household Account under the British Airways Executive Programme. Any other Household account transaction will not be permitted under CMA."
What this means in English is:
A member of a BA household account CAN move Avios to or from their Iberia or avios.com account (as long as the avios.com account is not a household one)
A member of an avios.com household account CANNOT move Avios to or from BA or Iberia
Note that you cannot move from Iberia to a BA household account. This is easily circumvented, though, by moving your Avios from Iberia to avios.com and then from avios.com to BA.
Household accounts and children
One reason to get a BA household account is that it allows children to earn Avios points and tier points when they fly. An under-18 cannot have their own British Airways Executive Club account, but they CAN be invited to join a household account.
If you want to earn Avios for your children but do NOT want to be restricted by a household account, consider opening an BA account for, say, a grandparent and putting the children into that. The miles, of course, can only be used for the grandparent or children, although you could also use them for, say, a hotel room redemption with you as the guest.
Conclusion
Household accounts are not for everyone. Personally, I don't like them – I want the flexibility to redeem for whoever I like. I use other family members to create a HHA for my children. You can also get much of the flexibility of a HHA by redeeming one leg from one account and the other leg from another account.
If you are keen, though, I hope the summary above has clarified how they work.
(Want to earn more Avios?  Click here to visit our home page for the latest articles on earning and spending your Avios points and click here to see how to earn more Avios from current offers and promotions.)
Click here to join our email list and receive all of the latest Avios, miles and points news by 6am.