Links on Head for Points may pay us an affiliate commission. A list of partners is here.
When HMRC stopped accepting personal credit cards for tax payments in January, it was a blow for many HFP readers who used the Inland Revenue to rack up a substantial number of miles and points.  Even a relatively small business like Head for Points has a chunky liability when you factor in our VAT payments, PAYE and my own personal tax and national insurance – over 70p of every £1 HFP receives goes to the Government.
There are still three ways to earn miles and points when paying your 31st July self-assessment tax bill.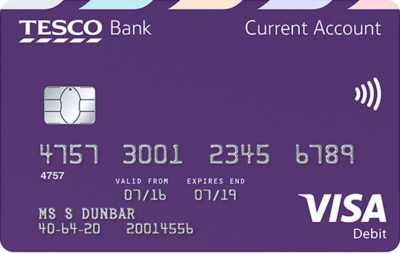 METHOD ONE – Via a debit card, using a Tesco Bank current account
We have mentioned this a few times but it falls through the cracks of our usual credit card coverage.  Not a lot of people know that, if you have a Tesco Bank current account, you earn Clubcard points when you use your DEBIT card.
Surprisingly, the rate is OK – 1 Clubcard point for every £8 you spend.  1 Clubcard point is worth 2.4 Avios, 2.5 Virgin Flying Club miles, 3p of Uber credit or various other deals.
You cannot earn points when using a Tesco Bank debit card to pay a 'financial services institution'.  You won't earn anything paying off your credit card bill or transferring money into a savings account.  HMRC is NOT classified as a financial services institution though.
For every £1000 of tax you pay, you would earn 125 Clubcard points which is 300 Avios.  There is no fee to pay as this is a debit card, but of course you do need a Tesco Bank current account.  You obviously won't be able to set this up for a July tax payment but it would work OK for future bills.
Full details of how this offer works are in this HFP article.

METHOD TWO – Via an American Express card, using Billhop
We have covered Billhop a couple of times and a lot of readers have used it.
Basically, Billhop pays your bills for you – directly into the bank account of the recipient – and charges your credit or charge card.  The transaction goes through as a purchase.  You earn miles and points and it counts towards spend bonuses such as the British Airways American Express 2-4-1 voucher.
Registration with Billhop is free – see here – so you have nothing to lose by signing up and seeing how it works.
If this sounds too good to be true, there is a catch – the service is not free.  There is a 2.95% charge on every payment you make, i.e. if you pay a bill of £100, you will pay £102.95 in total.
This is an expensive way of earning miles or points.  It IS something that you will find useful if you are struggling to hit the '£2000 spend in 90 days for 20000 bonus points' target on a new American Express Gold card for example, or need to pump up your spending towards your next 241 voucher.
This HFP article explains in step-by-step detail how to set up a Billhop account.
The company was founded in Stockholm in 2012 – where it has proven very popular with the frequent flyer community – and launched in the UK in 2016.  The company is fully regulated in Sweden (which, under EU passporting rules, means they are regulated here as well) and, in any event, your money is fully protected because all payments are handled by an established bank. Billhop never has access to your funds, apart from the fee.
METHOD THREE – Via a Visa or Mastercard card, using Curve
Curve is a Mastercard DEBIT card that recharges every purchase you make to a linked Visa or Mastercard.
This is why Curve Card is worth having:
You make your debit card purchase – including tax payments – using Curve Card
Curve recharges it to your linked Visa or Mastercard credit card
It goes through your linked Visa or Mastercard credit card as a purchase
It therefore earns points from your linked Visa or Mastercard
You have just earned credit card points from making a debit card transaction
And the best bit is that Curve Card is free.  In fact, it is better than free – Curve Card will pay you £5 for taking it out.
It actually gets even better, due to two additional Curve Card benefits:
You can withdraw £200 of cash per month from an ATM and have it charged to your credit card as a purchase – this means it earns miles and points. 
Foreign currency transactions made on Curve are recharged to your linked Visa or Mastercard in Sterling with a 1% foreign exchange adjustment.  This makes it a better deal than using the underlying card which is likely to have a 3% FX fee.  Foreign currency ATM withdrawals incur an additional £2 fee.
One thing you CANNOT do with Curve is pay a financial services institution.  As with Billhop, HMRC is NOT treated as a financial services institution so you are fine.
Curve Card has an annual payment limit of £50,000.  This is fine for most people.  You won't get this 'out of the box' however – you need to use the card for a few months until your limits build up as the company begins to trust you.
The Curve Card is FREE so there is no harm in trying it out.  If you use a refer-a-friend code when you sign up – my code is OQB4J – you will receive £5 off your first transaction with the card.  You must use a referral code to get the £5 credit.
The Curve website is here if you want to know more.  You need to download the Curve app for your phone and order a card from there if you want to try it out.
Conclusion
The good news is that it wasn't totally 'game over' for earning miles and points from HMRC when the Inland Revenue stopped accepting personal credit cards.
All of the three routes above are a bit fiddly, but if you are the sort of person who doesn't like leaving miles on the table then they are worth a look.
PS.  What is NOT worth a look is using a Corporate Visa or Corporate Mastercard, which HMRC still accepts.  I don't know of any with decent rewards and the HMRC fee is roughly 1.5%.  This is where I think we will see developments in the loyalty credit card space …. interchange fees are not capped on corporate cards so real potential to develop strong products.
(Want to earn more miles and points from credit cards?  Click here to visit our dedicated airline and hotel travel credit cards page or use the 'Credit Cards Update' link in the menu bar at the top of the page.)
Click here to join the 14,000 people on our email list and receive the latest Avios, miles and points news by 6am.