Good To Go Parking – the secret way to save on Official Heathrow Parking at the airport
Links on Head for Points may pay us an affiliate commission. A list of partners is here.
We covered Good To Go Parking quite a bit in 2017 as it was very active in offering discount codes. Those dried up, and I realised recently that we haven't mentioned Good To Go at all since last November. Since it can offer good savings to any flying from Heathrow who also wants convenient parking, I though we'd cover it again today.
There are no shortage of third party parking companies around Heathrow, operating from sites which are generally a good distance from the airport. Some of these are fairly sophisticated, some give the impression (which is often the fact) of sticking your car in a lightly secured field and hoping no-one steals it.
EDIT, 2022: Heathrow has now closed down 'Good To Go Parking'. Be aware that any firm you may see online with a similar name is not related to the airport and you will not be parking in the official terminal car parks.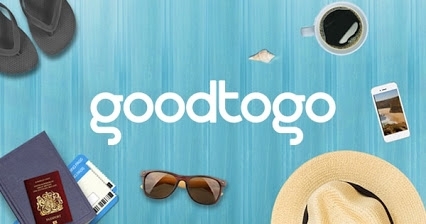 In the past you had to make a choice – save money with a third party operator who is not based at the airport, or pay a high price for the convenience offered by Official Heathrow Parking.
Official Heathrow Parking has a wide range of options: Short Stay, Valet Parking, Pod Parking (at Terminal 5, very cool!), Business, Meet & Greet, Long Stay and Drop & Ride. Business travellers usually choose Official Heathrow Parking, which is primarily concerned with convenience with options of parking as near as 45 metres from the terminals.
If you are a leisure traveller, on the other hand, the pricing of the official car parks may put you off.
There is now a way of using the airport-controlled car parks without paying a premium price, however …..
Good To Go Parking
Heathrow Airport Parking is not the only official Heathrow Parking solution. A more cost efficient option especially for longer stays is the relatively new Good To Go Parking.
Good To Go Parking uses the same long term car parks as Official Heathrow Parking. You just pay less.
(Well, most of the time you pay less. I have seen occasional comments that you can get odd price spikes, so do check the main official car park site too just in case.)
There are three parking options to choose from: Park & Ride, Meet & Greet and Drop & Ride.
Park & Ride is the best value for long-stay parking. You park your can and take a shuttle bus to the terminal which takes approximately 3 to 15 minutes
Meet & Greet means you will meet someone from Good To Go who will park your car and you take a short 2-5 minutes walk to the Terminal.
Drop & Ride is only available at Terminal 4 and 5. You park your car and take a short shuttle ride to the terminal.
The Terminal 5 option is the standard Long Stay Car Park. If you want convincing that you will be using the official, Heathrow controlled, car parks, take a look at the Reevoo reviews. There is a link at the bottom of the GTG home page. They have 97% positive feedback and the only recurring complaint is that the car parks used are not branded 'Good To Go' but are the 'usual' terminal car parks.
The only requirement for Good To Go parking is that the parking period has to include a Saturday night for 'Park & Ride' or 'Meet & Greet'. This is to attract holiday makers and deter the business market. For some reason, there is no Saturday night requirement for 'Drop & Ride' at Terminal 5.
If you are currently using Purple Parking or someone similar because you don't want to pay the price charged by Official Heathrow Parking in their long term car parks, this could be a more convenient choice for your next holiday.