Some interesting facts from my tour of KLM's engine overhaul workshop
Links on Head for Points may pay us an affiliate commission. A list of partners is here.
On Monday I got a tour of KLM Engine Services at Amsterdam Schiphol.
Most of you will know that the most expensive part of a new aircraft is the engines.  What you might not know is the huge cost involved in maintaining them.
KLM, like most major airlines, runs its own engine maintenance operation.  As well as looking after various KLM and Air France fleets, it also takes in work from other airlines.
Note: these photos are all fairly similar because I was not allowed to show any employees or any details which would identify the owner of any particular engine.
Click on any picture to enlarge slightly: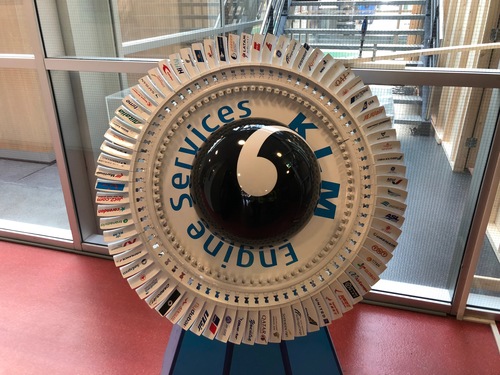 The financials are staggering.  For a long-haul aircraft, the engine requires a full overhaul every 25,000 – 30,000 hours of flying time.  This means every 5-8 years in practice.
The full overhaul will take three months to complete.  The cost will be 50% of the cost of buying a new engine, so up to $15m.  Even a standard short-haul engine will cost $3m+.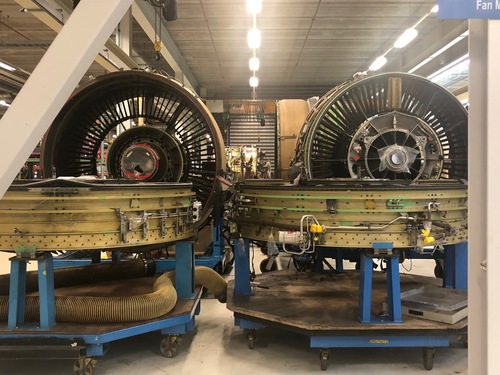 Because a plane which does not fly is a plane which does not make any money, replacement engines are fitted whilst the originals are being fixed.  This can cost up to $250,000 per month in lease costs – assuming that KLM does not have a spare in stock – so there is real pressure to get the overhaul done as quickly as possible.
The workshop at Schiphol can comfortably handle 50 engine overhauls at once, and runs at 200-250 completed jobs per year.  Land has already been acquired for an extension which would take capacity up to 300 engines per year.
Competition is apparently tough, however.  There are 45 similar sites across the globe, many in lower cost countries than the Netherlands.  In an attempt to create stability, GE will now only allow licensed operators to overhaul its new generation of engines and is restricting license issuing.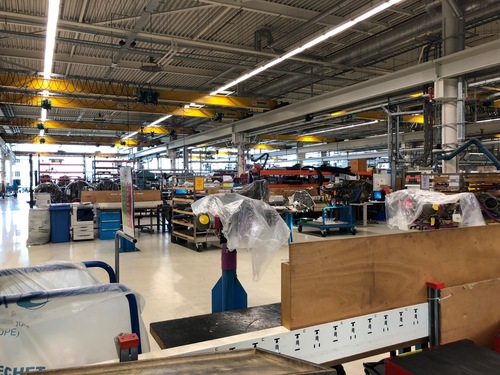 Even now, sites like KLM Engine Systems will not work on all aircraft types.  Engineers are specifically trained by engine and specialist equipment is required for each engine type.  Expansion into a new engine class requires careful analysis of the potential supply and demand.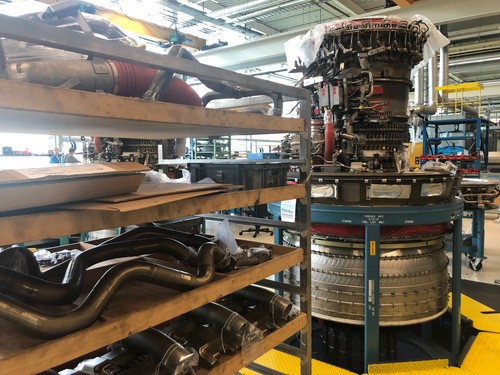 In the past, airlines were happy with 'parts pooling' and would allow parts to be swapped between engines owned by 'friendly' airline partners because it often allowed one engine to return to service more quickly.  This is no longer the case, partly because research has shown that engines are more efficient if they retain more of their original parts and partly because many engines are now owned by leasing companies who have no interest in sharing components.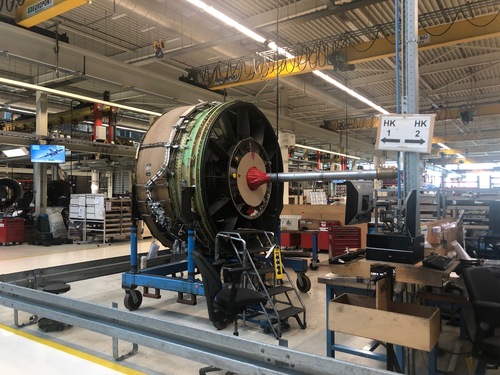 Whether or not parts are shared, documentation is key.  Paper records are still kept of every single component in an engine.  There must be a paper trail showing that the part is original (there is a black market in cheap non-OEM parts, especially for 'bread and butter' components) and has been examined.
We were told that it was not unheard of for an entire engine to be stripped down again because the paperwork was missing for a single tiny component somewhere inside.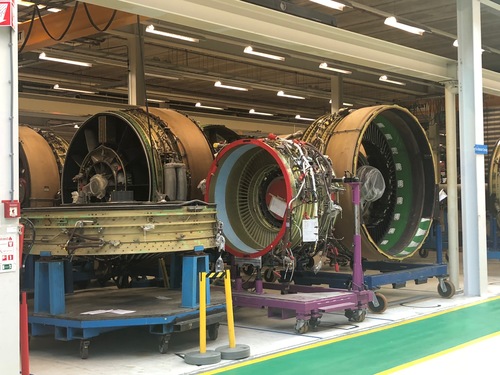 The factory is not usually open to the public so you cannot visit yourself.  Hopefully this article has given you a bit of insight into a key part of the aviation business that is rarely considered.
---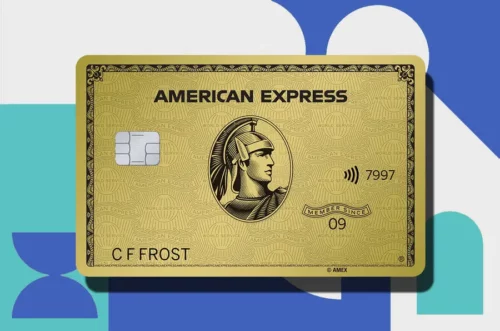 How to earn Flying Blue miles from UK credit cards (September 2023)
Air France and KLM do not have a UK Flying Blue credit card. However, you can earn Flying Blue miles by converting Membership Rewards points earned from selected UK American Express cards.
These cards earn Membership Rewards points:
Membership Rewards points convert at 1:1 into Flying Blue miles which is an attractive rate. The cards above all earn 1 Membership Rewards point per £1 spent on your card, which converts to 1 Flying Blue mile. The Gold card earns double points (2 per £1) on all flights you charge to it.