Join the ultimate frequent flyer MegaDo trip this October
Links on Head for Points may pay us an affiliate commission. A list of partners is here.
MegaDo is a US group which organises what can best be described as 'frequent flyer tours'. It has just announced its next Star Alliance MegaDo which will take place in Europe this October.
I have done three of these trips in the past and reported on some of the events on HFP.  They are good fun, albeit slightly chaotic, and the attendees are generally a very friendly, totally normal and very much un-geeky group.
There is plenty here for anyone who wants to learn more about what goes on behind the scenes with airports, airlines and frequent flyer schemes.
This is the schedule for the 2019 event:
Saturday 12th October (Frankfurt)
Registration and an optional dinner (you don't need to arrive on Saturday if you don't want to)
Evening – special rate at the Sheraton Frankfurt Airport Hotel or feel free to book elsewhere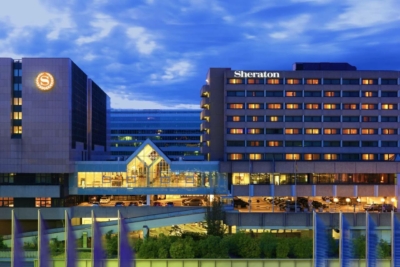 Sunday 13th October (Frankfurt)
Morning programme TBC
Afternoon – an afternoon with Star Alliance and Marriott Bonvoy
Evening – special rate at the Sheraton Frankfurt Airport Hotel or feel free to book elsewhere
Monday 14th October (Frankfurt)
Breakfast at the Sheraton Frankfurt Airport Hotel
Q&A with the Lufthansa Head of Product, along with some insights into upcoming innovations that Lufthansa is planning.
"A day with Lufthansa: backstage tours and surprises!"
Official launch party in the evening
Evening – special rate at the Sheraton Frankfurt Airport Hotel or feel free to book elsewhere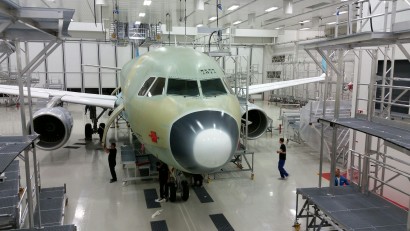 Tuesday 15th October (Frankfurt, Hamburg, Dubrovnik, Zagreb – in one day)
Private charter flight Hamburg Finkenwerder Airport (XFW), Airbus' private airport
Tour of Airbus Hamburg, home of the A320 series and the A350 paint facilitites
Private charter flight to Dubrovnik
Beach party at Sheraton Dubrovnik
Private charter flight to Zagreb
Party in a hangar at Zagreb Airport
Evening – special rate at the Westin Zagreb or feel free to book elsewhere
Wednesday 16th October (Zagreb)
Breakfast with Croatia Airlines management team
Backstage tour of Zagreb Airport with a tour of the technical and training facilities
Event finishes at 3pm.  IMPORTANT – the only direct flights from Zagreb to London on Wednesday 16th are the BA service at 11.30am or the Croatia Airlines service at 2.40pm.  This would mean missing the Wednesday events.  There are no shortage of indirect flights, however.
What does MegaDo cost?
The majority of tickets are $999 with more expensive options available which offer better seating on the charter flight.
The price does NOT include hotels or your positioning flights to Frankfurt and from Zagreb.  Smart use of miles and points should cover most of this though.
As with last year, I am hoping to attend although I will probably miss the Sunday events due to family commitments.  However, for absolute clarity:
whilst I know the organisers, I have no part in organising the event
I do not receive any commission or reward of any sort if any HfP readers sign up, and I pay full price for my own ticket (albeit it is a tax deductible business expense for me)
based on the three previous MegaDo events I have attended, with the best will in the world these events never go to plan – anything involving aircraft and airports rarely does – and if you are not willing to 'go with the flow' then the event isn't for you.  Whilst these are technically 'for profit' events, you can do the maths yourself (tried chartering an Airbus A320 recently?) and realise that no-one is getting rich on this.
You can find full details on the MegaDo website here.