Zipcar Flex rolls out further – join for free and drive to or from Heathrow Airport Terminal 5 for £17
Links on Head for Points may pay us an affiliate commission. A list of partners is here.
Most readers, at least London-based ones, will know Zipcar as a 'pound per hour' car hire group.  They have a few hundred cars scattered across Central London and you can book them by the half-hour via their app.
If you live in the right area – there are about 10 cars within 10 minutes walk of us, the nearest around 30 seconds away – it is a fantastic service.  You are virtually guaranteed a car when you need one and the cost is a fraction of buying and running one yourself.
What is Zipcar Flex?
Zipcar Flex, which is currently being rolled out, takes the service one step further.  You can take a car and leave it wherever you want, within a designated zone.  Park and walk away.  You don't need to drive it back to where it came from.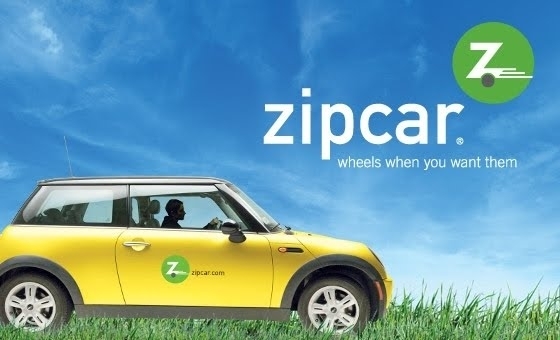 The only downside with Zipcar Flex is that you can never be certain that there will be a car near you.  It obviously requires another Zipcar user to have dropped off a Flex car near you.  To make life a little easier, you can put a 15 minute 'hold' on a vehicle via the app, giving you time to get there before it is released for another user.
Zipcar Flex has taken time to roll out across London, because it has required separate agreements with each local authority.  Basically, Zipcar needs to persuade each council to relax its parking rules to allow a Zipcar to be dropped off in ANY on-street residents parking bay.  The good news, for me at least since I live there, is that Kensington & Chelsea has just come on stream.  This was one of the last major hold-outs.
The following boroughs now allow you to pick up or drop off a Zipcar Flex car.  It is perfectly fine to drop off the car in a different zone to the one you collected it in:
Hackney
Islington
Kensington & Chelsea
Lambeth
Lewisham
Merton
Southwark
Tower Hamlets
Waltham Forest
Wandsworth
Westminster
plus London Heathrow Terminal 5
What does Zipcar Flex cost?
The Zipcar Flex service is priced at 29p per minute, with a £12 per hour cap and a £72 daily cap.
How does Zipcar Flex work at Heathrow?
Zipcar Flex launched at Heathrow Terminal 5 last year.  You can jump in a Zipcar Flex car anywhere in London (well, anywhere on the list of boroughs above) and drive yourself to Terminal 5, where you must park in the Avis Budget area on Level 4 of the car park.  You can also do it in reverse – walk up to Level 4 of the car park, jump in a Zipcar Flex car, drive yourself home and leave it outside your door for the next user to pick up.
To or from Central London, Zipcar Flex will cost you £17.  This assumes that it takes you under 60 minutes to get to the terminal – longer trips will cost more.  This is far, far cheaper than even an UberX.
£17 comprises the £12 fee for a 42-60 minute trip, plus a £5 fee charged by the airport.
(EDIT: This article was written in 2019.  In 2021, the current Heathrow drop-off fee is £7.50 and not £5.)
This is how it works if you want to book a Zipcar Flex car when arriving at T5:
"When landing at T5 and considering using Flex to get back to the Zipzone, here's what to do:
When you're within 15 minutes of exiting the terminal (such as waiting for your bags), open the Zipcar app and reserve an available Flex car. They'll appear in the app within the Short Stay Car Park directly opposite the Terminal 5 building
Follow the signs within the terminal to the Avis Budget area on Level 4 of the car park
Upon arriving at Level 4, you'll see several spaces clearly marked with green Zipcar flags in the back-right hand corner- check the number plate to see which one you've reserved
Unlock with the app as usual and set off on your journey home
The exit barriers will open without a ticket as the number plate will be automatically recognised
Remember, you can only drop off in the Zipzone, so double check before you drive that you will be parking in the right area (this can be seen easily in the app)"
Here is a map (click to enlarge):
Full details are on the Zipcar website here.
You can now join Zipcar for free
You don't even need to pay to join Zipcar.  There are now, in London, three pricing plans:
FREE – pay the Flex rates above, plus from £8 per hour for standard 'return to base' cars
£6 per month – pay the Flex rates above, plus from £6 per hour for standard 'return to base' cars
£15 per month – pay the Flex rates above, plus from £5 per hour for standard 'return to base' cars
As you can see, if your only intention is to use the Flex plan then you might as well sign up for the free scheme.
You will get £25 of free driving credit, even on the free plan (a reader tested this yesterday and it works) if you use my referral link – https://zipcar.mention-me.com/m/ol/ef8rk-robert-burgess-28.
Remember that you need your driving licence to hand when signing up.