BA AMEX BUSINESS: Collect On Business points via British Airways Accelerating Business Amex
Links on Head for Points may pay us an affiliate commission. A list of partners is here.
Yesterday we reviewed the new BA Amex Business card, officially known as the British Airways American Express Accelerating Business credit card.
You can read our review of the Accelerating Business Amex card here. You can find out more, and apply, on this page of the American Express website.
Note that the interest rate is a representative APR 81.6% variable, including the £210 annual fee, based on an assumed credit limit of £1200. The interest rate on purchases is 22.9%.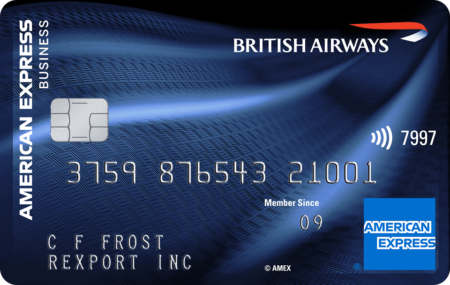 The BA Amex Business card is aimed at small businesses. Uniquely, it earns BOTH Avios and On Business points:
You get 2,200 On Business points for signing up and spending £3,000 within 90 days
You get 1.5 Avios per £1 spent
You get 50% bonus On Business points (usually an extra 0.5 On Business points) per £1 spent with British Airways
You get 3,000 On Business points each year if you spend £20,000 on the card
To find out more, read our BA Amex Business credit card review here.
In this article, I want to explain how the British Airways 'On Business' SME loyalty scheme works, in case your company is not already a member. It will help you decide whether the Accelerating Business card is worth a look.
How does On Business work?
Some of you will never have come across On Business which is British Airways 'other' loyalty programme. Instead of rewarding flyers, it rewards the companies that book their travel.
(If you have your own business, you can be a 'company' as well as a traveller, and double dip. The only requirement is that your company is VAT registered.)
The programme is explained at this website. It is fundamentally the same as Avios in structure. You earn On Business points for every flight your company books. They can then be redeemed for flights or for upgrades.
Note – as this is a key question that always comes up – you CAN collect both Avios and On Business points for the same flight.
The sign-up page is here (click 'Join On Business' in the menu bar). If you are signing up, you will qualify for a special sign-up bonus of triple points for your first six one-way flights within 12 months of joining.
If you say on your application form that you were referred by member OB10171896 then you receive 1,500 bonus On Business points after crediting your first flight. (And so do I, so thank you!)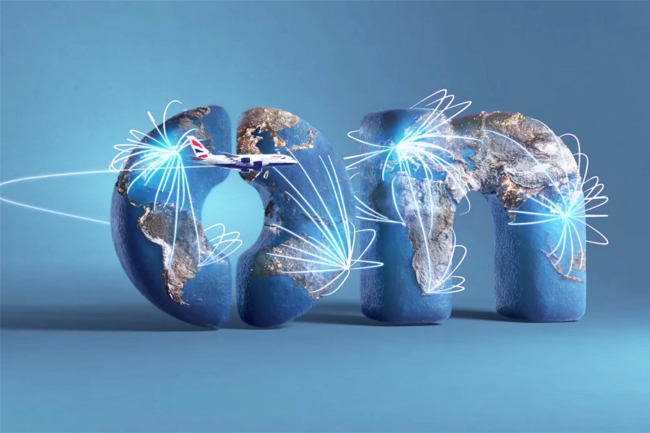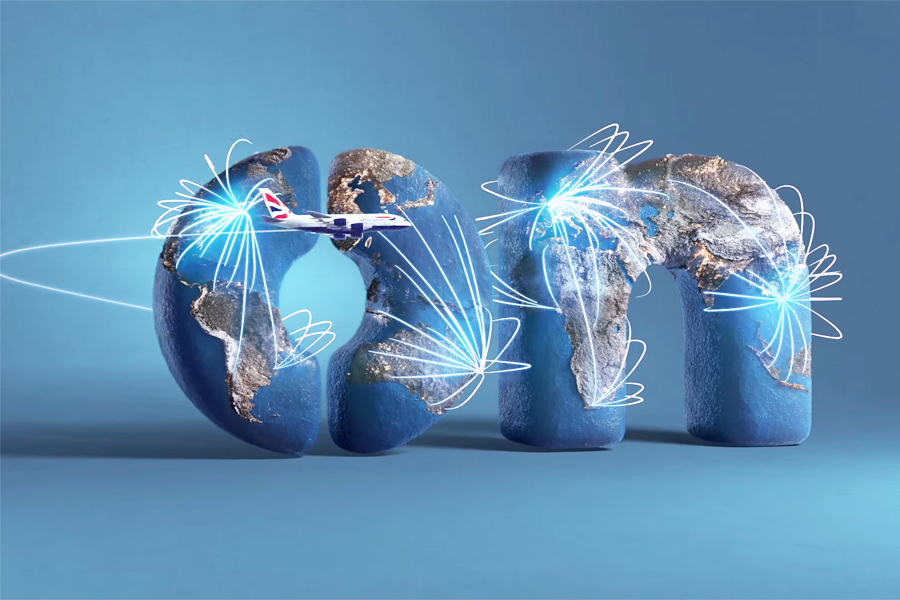 How do you sign up for On Business?
You must run a genuine business in order to sign up for On Business. You cannot pretend to have a company, as you must provide the name of your company and its VAT registration number when you sign-up. The requirement to provide a VAT number means that the smallest businesses will no longer qualify to join.
However, American Express told me that the requirement to have a VAT number is waived if you apply for the Accelerating Business credit card. The terms and conditions of the card do not say this, however, so I am not completely confident that they are correct.
In theory, you can only earn On Business points when you travel on business for your company. However, you will not get any attention if the occasional block of flights to Orlando for a group with the same surname goes through.
How to earn BA On Business points
Points earning in On Business is 100% revenue based. The more you spend, the more points you earn. It is that simple.
The programme has three tiers which you move through based on your annual spending:
On1 – up to £29,999 spend – 1 point per £1
On2 – £30,000 to £299,999 spend – 1.25 points per £1
On3 – £300,000+ spent – 1.5 points per £1
If you hold the Accelerating Business American Express and use it to pay for your flights via a direct booking with British Airways, you earn at a higher rate:
On1 – up to £29,999 spend – 1.5 points per £1
On2 – £30,000 to £299,999 spend – 1.87 points per £1
On3 – £300,000+ spent – 2.25 points per £1
Qualifying spend comprises flights taken on British Airways, Iberia and American Airlines. Points are based on the ticket price excluding taxes, charges and fees – but including fuel surcharges.
You receive points irrespective of how you book. You are not penalised for using Expedia or any other third party agent or booking site, although you will not receive the 50% bonus for using the British Airways American Express Accelerating Business credit card.
You will not, however, receive any points if you book a flight as part of a BA Holidays or similar package with inclusive hotel or car hire.
As soon as you hit the threshold for the next tier, you are moved up. You retain that tier for the rest of the current calendar year and all of the following year.
You should note that, when you have multiple flights on one booking, the earning system can get a little chaotic. This is because BA has to make a notional split of the cost of your ticket between each individual leg. This often makes little sense when you look at the points received.
Earning analysis
It doesn't take a genius to realise that this earning structure does not support SMEs. Setting the threshold for On2 at £30,000 of annual spend – a huge sum even for most businesses turning over £1m – sends out a message that your company is not really wanted. By insisting that new members of On Business be VAT registered it has set a de facto minimum turnover of £85,000 simply for joining the scheme and locked out charities.
On Business points have a 'hard' expiry date of two years from the December after you earn them. Unlike Avios, this expiry date cannot be extended – you must spend your points within two years. If you do not have on-going activity on your account, they expire even sooner – exactly on the 2nd anniversary of your last earning activity.
The expiry rules create a de facto 'minimum spend' threshold on your membership. You would need to spend £1,100 excluding taxes every two years in order to book the very cheapest reward – a one-way flight between London and Manchester in Economy – before your points expired.
How to spend BA On Business points
Redeeming On Business points for premium cabins is very difficult. A Business Class flight needs roughly 5-6x more points than an economy one. Avios, remember, only charges 2x the economy points for Business Class on short-haul and 3x on long-haul.
Most small companies can now forget about redeeming for long-haul premium classes. You would need to spend roughly £40,000 to earn one Club World return to the Middle East.
Before we look at the numbers, you should note a few things:
You can only redeem on BA, American Airlines and Iberia. You do not have access to full oneworld reward inventory.
Reward availability is better than when using Avios. This, for me, is the main benefit of On Business and I NEVER spend them if Avios seats are available. This doesn't apply if you are a BAEC Gold member as the extra availability you get in Economy when using Avios seems to be better than what On Business offers.
There is no 'Reward Flight Saver' option with On Business. This is not a major problem, however, as the actual taxes due are rarely substantially higher than the £35 'Reward Flight Saver' cap.
You cannot redeem flights until two different travellers have collected points on your account. This is presumably to stop 'one man bands' joining up. You can easily get around this by crediting a flight from a friend or family member to your account.
There is no published redemption chart. You need to plug routes manually into the widget on the On Business home page in order to get pricing examples.
Here are a few examples. These are all return flights but one-way bookings are also allowed:
Hamburg – 2,200 points Euro Traveller return; 10,400 points Club Europe return
New York – 9,000 points World Traveller return; 48,000 points Club World return
Tokyo – 10,000 points World Traveller return; 58,000 points Club World return
Note the astonishing gap between Economy and Business pricing, especially for Hamburg.
Roughly … and this is very rough … I work on the basis that 1 On Business point has the same burning power as 4 Avios when used for Economy flights and 2 Avios when used for Club World flights.
As you can tell ….
the 2,200 On Business points you receive for signing up to the British Airways American Express Accelerating Business credit card, and
the 3,000 On Business points you receive for spending £20,000 on the card in a membership year
….. do not go very far.
Redeeming On Business points for upgrades
The reward chart for upgrading flights using OB points is no longer published, but there are some examples below.
American Airlines and Iberia flights can also be upgraded. BA tickets issued by travel agents can be upgraded.
Upgrades are potentially more attractive than outright redemptions. Almost all economy tickets can now be upgraded with On Business points. ALL Club World seats are upgradeable.
Upgrades start at 5,000 points long-haul for World Traveller to World Traveller Plus, from 10,500 for World Traveller Plus to Club World and from 7,000 points for Club World to First. These are one-way prices. Remember that On Business availability is better than Avios availability so you have a decent chance of being able to upgrade if you wish.
As an example:
Hamburg – Euro Traveller to Club Europe – 4,100 points each way
Dubai – World Traveller to World Traveller Plus – 6,000 points each way
New York – World Traveller Plus to Club World – 13,000 points each way
Tokyo – Club World to First Class – 10,000 points each way
These prices are generous for First Class upgrades and this may be the sweet spot.
Take care when you join to get the best sign-up bonus
Finally, a slightly odd statement – it may pay you NOT to earn On Business points on every flight.
On Business has a semi-permanent sign-up bonus:
"to get your membership off to a flying start, your company will earn triple On Business Points on the first 6 flight sectors your company takes on qualifying flights in your first 12 months of joining"
This triple points offer could be hugely rewarding. You should plan it that the first six sectors you credit are high earning ones. It is worth NOT putting your OB number in short haul flights if you think you will have longer flights later in the year, as you want your first six 'triple point' sectors to really count.
Conclusion
If you are not already a member of British Airways On Business, I hope this article has given you an insight into how it works.
It should also give you a better idea as to whether it would benefit you to build up On Business points via the new British Airways American Express Accelerating Business credit card.
You can find out more about the BA Amex Business card, and apply, here.
Disclaimer: Head for Points is a journalistic website. Nothing here should be construed as financial advice, and it is your own responsibly to ensure that any product is right for your circumstances. Recommendations are based primarily on the ability to earn miles and points. The site discusses products offered by lenders but is not a lender itself. Robert Burgess, trading as Head for Points, is regulated and authorised by the Financial Conduct Authority to act as an independent credit broker.