How to use Emirates Skywards miles on Qantas, Japan Airlines, easyJet and other airline partners
Links on Head for Points may pay us an affiliate commission. A list of partners is here.
A lot of Head for Points readers find themselves flying on Emirates occasionally. Unfortunately, it is easy to find yourself with a pile of orphaned Emirates Skywards miles.
Emirates is the largest airline globally not to be part of an airline alliance. This makes it a little more difficult to use your Skywards miles, since there are fewer airline partners than usual.
The easiest way to avoid having orphaned Emirates Skywards miles is not to earn them in the first place. Few people know that you can earn Avios and British Airways tier points when you fly Emirates but ONLY if you book under the Qantas codeshare flight numbers. Rob's wife tried this out on a trip to Asia and earned 560 British Airways tier points.
If you have got some Emirates miles, our preferred redemption is for their interesting 'culture and sport' packages. The current offers are here. Redeeming for seats in the Emirates Box at Arsenal is a great experience (review here) and they also have some interesting UK tennis redemptions throughout the year. We also saw Cricket World Cup tickets made available for Skywards miles this Summer.
Of course, you can use your Emirates Skywards miles on flights as well!
I don't intend to look at redeeming on Emirates itself as this is relatively straightforward. Instead, I want to look at some hidden value that is available via their airline partners.
Emirates has quite an interesting partner network. This includes Qantas, easyJet and Japan Airlines. Whilst each partnership has different miles earning and spending rules, we have taken a look and highlighted the ones that appear to be the best value for money for UK residents – especially if you compare them with the alternatives, which can include using your Avios on the same airlines (such as Qantas and Japan Airlines).
Neither Rob, Anika or myself have experience redeeming Skywards Miles on partner airlines, so we are keen to hear your feedback in the comments if you have!
Using Emirates miles on Qantas
On Qantas, using Skywards can be significantly better value than using Avios for longer flights. Avios is cheaper for shorter segments.
You can see the spending chart on the Emirates website here. For comparison, here is the new British Airways redemption chart for partner airlines. Annoyingly, the mileage segments don't match up nicely with the British Airways chart, but here are some comparisons:
4,801 – 5,800 miles is 72,000 Skywards miles whilst 4,001 – 5,500 miles is 77,250 Avios
5,801 – 7,000 miles is 84,000 Skywards miles or 92,750 – 108,000 Avios
On the Qantas flight to Singapore from London (6,765 miles) you would clearly make a very good saving.
Let's look at longer flights. The Skywards chart then has three categories whilst the British Airways partner chart only has one.
For British Airways partners, all flights above 7,000 miles are priced at 154,500 Avios. With Skywards, you see the following pricing:
7,001 – 8,400 miles = 96,000 Skywards Miles
8,401 – 9,600 miles = 112,000 Skywards miles
9,601 – 15,000 miles = 128,000 Skywards miles
…all of which are cheaper than the BA equivalent! The longest flight in Qantas' route network is currently London-Perth, which tops out at 9,009 miles. That would make a Skywards redemption on that flight a bargain compared to the 154,500 Avios BA would want, albeit that reward availability here is meant to be very rare.
Connecting flights are calculated individually. According to the T&Cs, "Miles stated are for direct flights only. Where no direct service is operated two or more rewards may be required." However, elsewhere it states that "A single stopover is permitted per itinerary."
I suspect – although I am not certain – that a flight from London to Sydney via Singapore would count as 'one' flight since it is on the same flight number, whilst 'normal' connecting flights must be priced separately.
Cancellations and refunds with Skywards are subject to a US$75 charge on fully unused tickets.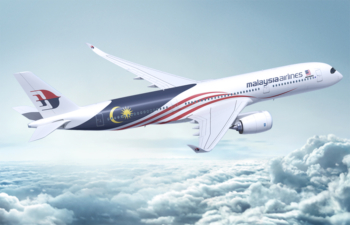 Using Emirates miles on Malaysia Airlines
The Malaysia Airlines Skywards redemption chart is priced for specific city pairs – you can see the list here. Most of these are obviously routes in and around Asia. If we take a look at UK departures, you can see:
London-Kuala Lumpur is 90,000 Skywards miles (it is 108,250 Avios on BA)
It is also worth flagging up Kuala Lumpur – Sydney for 75,000 Skywards miles, which is fractionally cheaper than the 77,250 Avios BA charges.
Skywards miles can only be used on redemptions on economy and business class flights which we recently reviewed here. Now that Malaysia Airlines has rebranded First Class as Business Suite it is no longer available for redemption.
Refunds (minus a US$75 fee) are eligible on unused flights. There is also a US$75 dollar fee for short-notice redemptions made within 24 hours of travel or US$50 within 7 days of travel.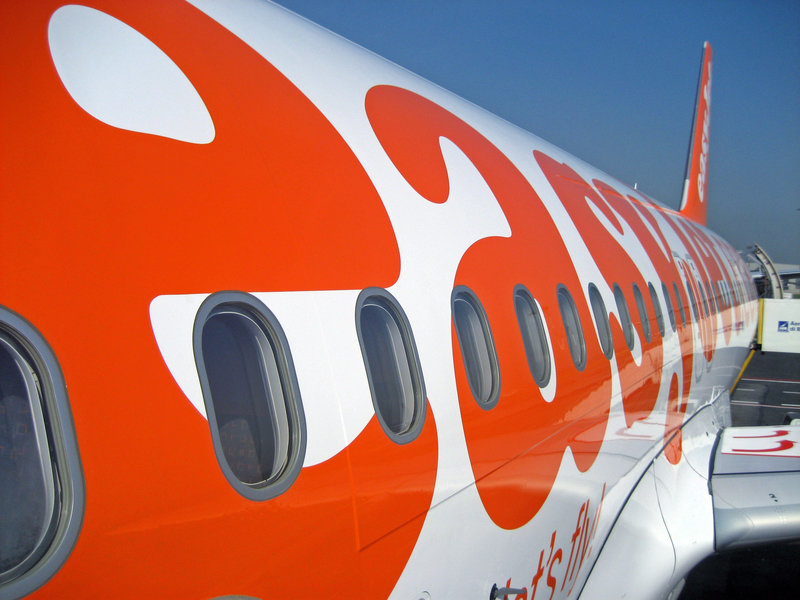 Using Emirates miles on easyJet
You can redeem Skywards miles on easyJet flights although there is no easyJet redemption chart. This is because easyJet uses a revenue based conversion rate on its redemption portal.
Flights are advertised as being 'from 7,500 Skywards miles'.
Tickets are non-refundable.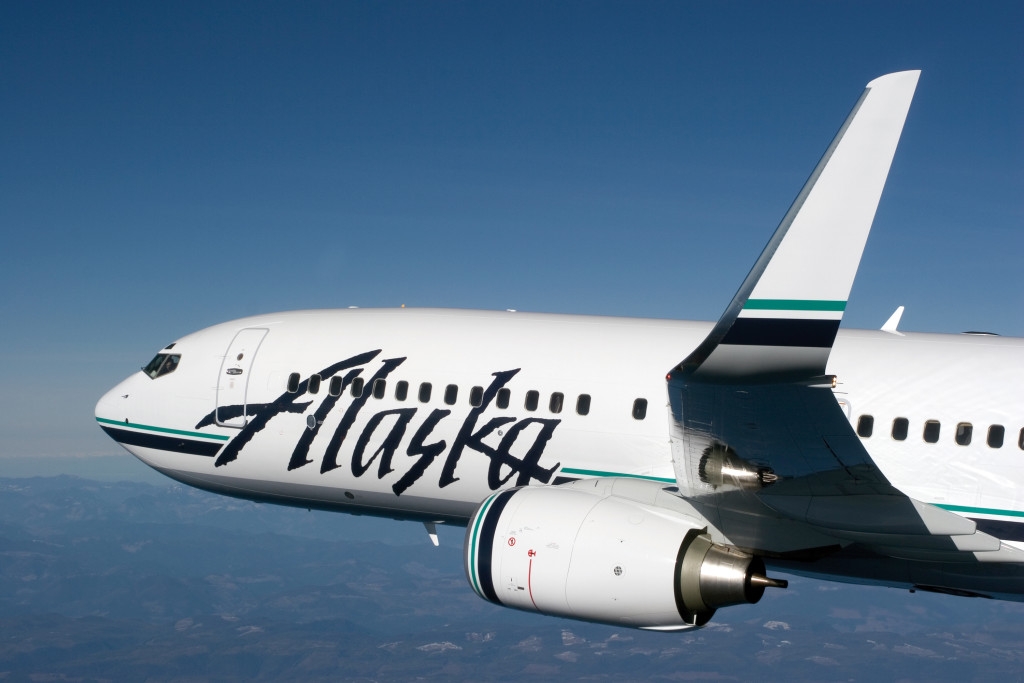 Using Emirates miles on Alaska Airlines
Alaska Airlines is a handy option for domestic flights in the US, including Hawaii. This HFP article shows how to use Avios on Alaska Airlines (they are a BA partner).
The redemption table is here. Alaska Airlines only permits return redemptions, so here are the prices for a round-trip:
Intra-state – 30,000 in domestic First
Continental US and Canada – 55,000 in domestic first
Hawaii – 75,000 in domestic First
Mexico – 65,000 in domestic First
Costa Rica – 80,000 in domestic First
Because Alaska Airlines' calls its domestic business class First, it costs FOUR times the amount of an economy reward when using the Avios partner redemption chart. Here are some example itineraries:
New York to Seattle in domestic First costs 55,000 Skywards miles return or 103,000 Avios
Los Angles to Honolulu in domestic First is 75,000 Skywards miles or 103,000 Avios
Los Angeles to San Jose (Costa Rica) is 80,000 in First or 103,000 Avios
Seattle to Spokane (both of which are in Washington) is 30,000 in domestic First or 60,000 Avios
You can make considerable savings by using Emirates Skywards miles here, compared to Avios.
You can only purchase return reward tickets. Refunds can only be processed before any travel has taken place, for a US$75 fee.
Using Emirates miles on Japan Airlines
Japan Airlines rewards are divided into geographic zones – see here. For London departures you must look at flights from Europe – the cost is the same whether from London, Paris, Frankfurt or Helsinki.
Japan Airlines redemptions are priced for return flights. From London, business class to Japan is 225,000 Skywards miles (112,500 one-way). This is a bad deal if you have both Skywards miles and Avios to pick from – you could book the same (one-way) flight with British Airways for 92,750 Avios!
Flights from London to other parts of Asia are similarly priced, ranging from 215,000 to 235,000 Skywards miles return. It's unlikely that these price competitively with the Avios cost although it is worth doing the maths if you have a particular itinerary in mind.
The terms and conditions state that international reward flights will be allowed one stop-over and that stop-overs over 24 hours ARE eligible. This means that you could, potentially, enjoy a couple of days in Japan before heading onto your final destination.
It's also worth noting that premium customers will be booked into economy class where you connect onto a domestic Japanese flight.
It is not clear what your cancellation rights are.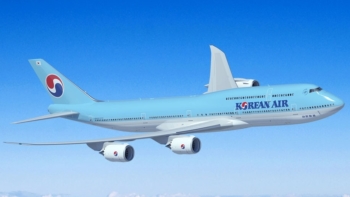 Using Emirates miles on Korean Air
Finally, here is another interesting option which looks good value.
Korean Air charges just 105,000 Skywards miles for a return Business Class flight from London to Seoul. This compares to 150,000 or 180,000 Avios on British Airways, depending on whether you are travelling on a peak or off-peak British Airways date.
I don't know much about Korean but they are regarded as one of the best airlines in the SkyTeam alliance.
You can find out more on this page of the Emirates website.
Other options: TAP Portugal and South African Airways
Emirates also has agreements with:
TAP Portugal (40,000 miles return from London in Business – see here)
South African Airways (200,000 miles return from London in Business – see here)
In general these appear to be poor value for your Skywards miles, although it is worth checking just in case.
Emirates also partners with various airlines who do not fly from the UK – S7 Airlines (Russia), JetStar (Australasia), GOL Airlines (Brazil), JetBlue (US), COPA Airlines (Panama) and Air Mauritius. If you are travelling to any of these destinations and have a tidy sum of Skywards miles you may want to take a look and see if you can save any cash or points.
In general, there is hidden value in the Emirates reward charts when it comes to partner airlines – which is good news if you don't fancy another Emirates flight and don't support Arsenal!
---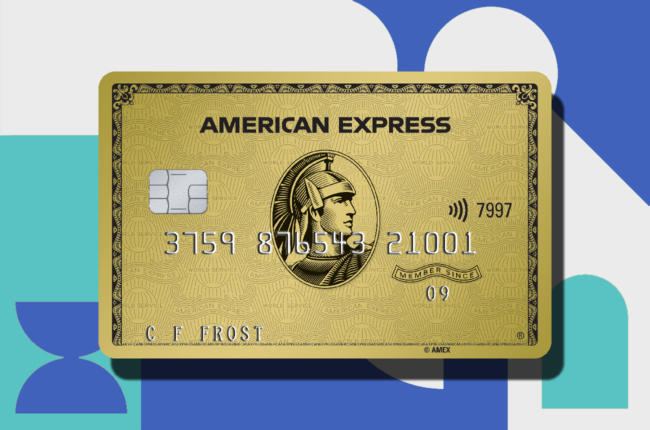 How to earn Emirates Skywards miles from UK credit cards (January 2021)
Emirates Skywards does not have a UK credit card. However, you can earn Emirates Skywards miles by converting Membership Rewards points earned from selected UK American Express cards. These are:
Membership Rewards points convert at 1:1 into Emirates Skywards miles which is an attractive rate. The cards above all earn 1 Membership Rewards point per £1 spent on your card, which converts to 1 Emirates Skywards mile. The Gold card earns double points (2 per £1) on all flights you charge to it.