Who won 'Best UK Airport Lounge (Airline)' at the 2019 Head for Points Awards?
Links on Head for Points may pay us an affiliate commission. A list of partners is here.
Over Christmas and New Year, we are unveiling the winners of the inaugural Head for Points Travel & Loyalty Awards.  Today is Day 4, and we are moving into the more niche categories – which in many ways are more interesting.  Today we are looking at which is the best airline-run airport lounge in the UK?
The Head for Points Travel & Loyalty Awards 2019 are a great opportunity to recognise the cream of the crop when it comes to UK premium business and leisure travel. A lot of the areas we are covering, such as airport lounges and travel credit cards, are ignored by other awards because they are too niche – but for our readers, they are very important and appreciated.
Over 4,500 HFP readers voted over three weeks in November. There were 12 categories in total. As well as giving an award to each category winner, we are also giving out a number of 'Editor's Choice' awards for products and services which we personally admire.
Each winner will receive a trophy which we will be presenting at a special dinner in January.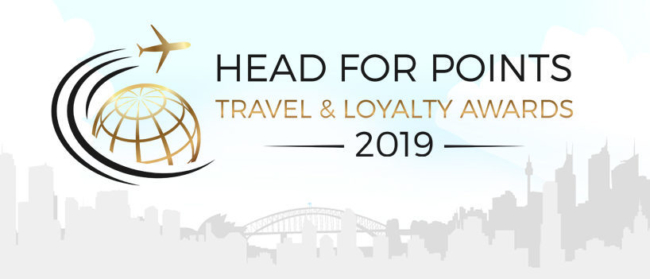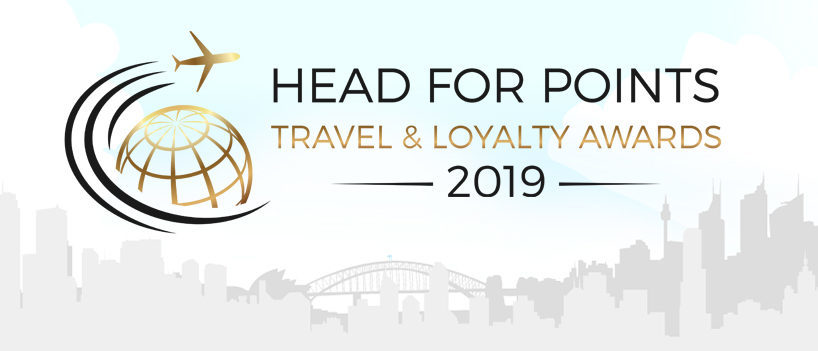 Today we are announcing the winner of 'best UK airport lounge run by an airline'. And the winner is….
Cathay Pacific

…… for their lounges in Heathrow Terminal 3.
Cathay Pacific's Business and First Class lounges at Heathrow T3 narrowly beat the Virgin Atlantic Clubhouse and Qantas lounge, also both in T3, as well as the United Club in Terminal 2 and the Qatar Airways Premium lounge in Terminal 4. The only non-Heathrow lounge to make our original shortlist was the British Airways Business Class lounge in Gatwick South.  (The British Airways lounges at Heathrow did not make the shortlist, since we felt there were far better candidates.)
Some readers disagreed with our shortlist and submitted their own choices under the 'Other' category.  The various Emirates lounges were nominated multiple times, as was the Singapore Airlines lounge in Heathrow Terminal 2.  Surprisingly (to us at least), the BA lounge in Newcastle was also mentioned a lot.  The most popular 'write in' entry, however, was the British Airways Concorde Room in Heathrow Terminal 5, which is for ticketed First Class passengers only.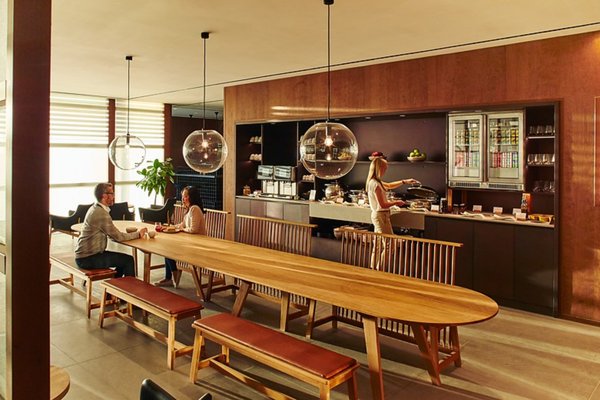 If you have read HfP for a long time you may not be surprised that Cathay Pacific won this award.
We have always sung their praises, which is why there is no 'Editor's Choice' award in this category.  I plugged the Cathay lounges in this article in the Daily Mail the other week, for example.
Frankly, it is just weird to look into the massively underwhelming British Airways lounge in Terminal 3 and see how busy it is.  What are these people doing?!  Their ignorance leads to our bliss, however ….. and of course if they all started using the Cathay Pacific lounges then they would rapidly head downhill!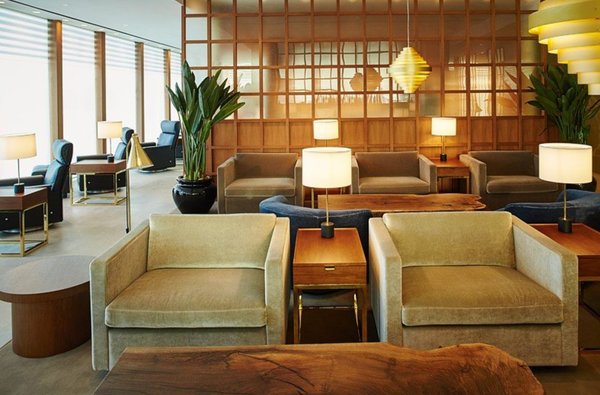 Cathay Pacific maintains an excellent reputation for its lounges which is helped by its exceptional 'home' lounges in Hong Kong – you can see a review of The Pier First Class Lounge in Hong Kong here and of The Wing First Class Lounge here.
The Terminal 3 lounge reopened in late 2016 after a refurbishment led by designer Ilse Crawford.  The opening of the new Terminal 2 had freed up some space, allowing Cathay to expand into the old Singapore Airlines lounge.
Heathrow is the only airport outside Hong Kong where Cathay Pacific has a dedicated First Class section.  If you have a British Airways Executive Club Gold card you can use this area even if you're flying to Barcelona on a £29 BA economy ticket!
Here you will find waitered a la carte dining. In the business class lounge you have access to an excellent noodle bar in addition to a small buffet.  The real feature, however, is the fantastic view you get of the apron and the Northern runway.
It includes a number of Cathay's 'Solo' seats, such as the one in the image below, giving you an uninterrupted (in all senses of the word) view over the airport.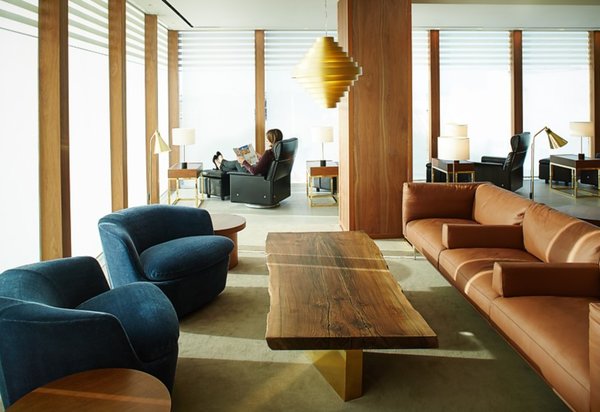 You also have access to some very well appointed showers (eight, accessible by both Business and First Class lounge users) and bathrooms stocked with Aesop toiletries.
What you need to remember about the Cathay Pacific lounges is that they didn't win your votes by being 'flash'.  There isn't free-pour Dom Perignon.  You can't order caviar and blinis in the First Class restaurant.  What you DO get is a genuine commitment to quality and excellence across your entire lounge experience.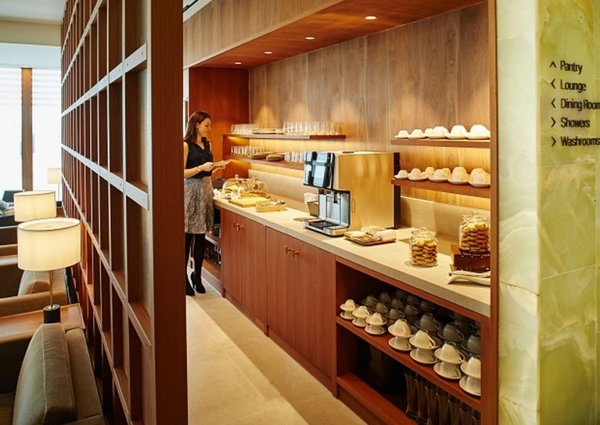 If you are keen to give it a try, this article from September lists British Airways services flying from Heathrow Terminal 3.  You will need to have British Airways Silver or Gold status, or oneworld equivalent, or be flying in Club Europe, Club World or First Class, to access the Cathay Pacific lounges.  You can also access them if flying on Finnair, Qantas, American Airlines or – of course – Cathay Pacific itself, which we also recommend in Business and First Class.
Congratultions to Cathay Pacific.  Tomorrow we will look at your votes for the UK's best independent airport lounge.