Virgin Atlantic offers incentives to rebook, Aer Lingus gives a 10% bonus, Lufthansa offers €50
Links on Head for Points may pay us an affiliate commission. A list of partners is here.
Now that the majority of flights are grounded, different airlines are choosing different strategies on how they try and retain future customer bookings.
We are not, for once, talking about the 'strategy' of denying customers their legal right for a full refund on cancelled flights, which is what many airlines are doing.
Whilst British Airways outlined its 'Book With Confidence' policy fairly early on in the crisis, it has now been leapfrogged by other airlines who are offering considerably better options for customers.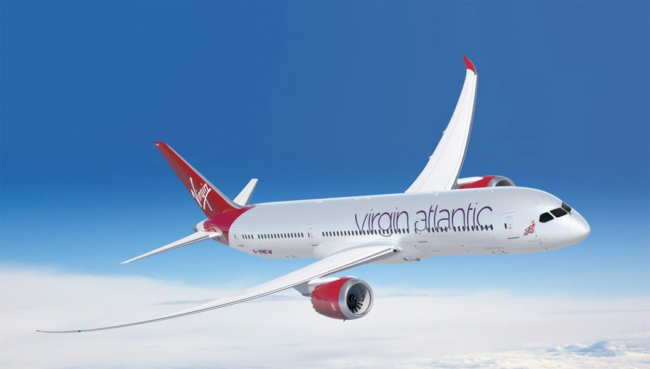 Virgin Atlantic has launched a range of incentives to encourage people to rebook for a future date with the airline, rather than take a refund or voucher.
A reader, Minhaal, got in touch to say he had been offered a choice of three things if he moved the date of his booking in late March, rather than taking a cash refund.
This was a targetted offer so if you have a Virgin Atlantic booking in the next month or two you may have received a similar incentive by text or email. This is what Minhaal was offered:
4,000 bonus Flying Club miles per person per flight, or
a free upgrade to Economy Delight, or
a £25 cash gift card per person
It's not clear whether you get 4,000 bonus miles per flight booking or per segment. We also don't know what passengers with tickets in Premium and Upper Class have been offered.
As a reminder, this was a targeted offer and you may not receive one yourself if you have an existing Virgin Atlantic cash booking.
Other airlines are taking different approaches
The incentive for airlines to offer a change of date or issue a voucher is clear – it improves their liquidity.
BA's sister arline Aer Lingus is offering passengers booked before 31st May the option of taking a cash voucher. This includes all taxes and charges as well as ancillary spending such as seat reservation and baggage fees. The voucher is valid for 5 years – far more generous than BA's 12 months validity.
Crucially, the Aer Lingus voucher comes with a 10% bonus. If you were due €1,000 back, you will receive a five-year credit worth €1,100.
This mirrors the recent Lufthansa announcement that it would offer an extra €50 to anyone retaining their booking as credit.
The five year validity of the Aer Lingus voucher offers exceptional flexibility as long as you are willing to take a punt on Aer Lingus making it through this crisis. Even if you aren't planning on rebooking in the short or medium term, five years is long enough to make 10% bonus worth considering.
If you have a booking with Aer Lingus, I would consider taking the voucher. It is a risk assessment you will have to make, but 10% is attractive enough to warrant consideration. I think that the Irish Government would stand behind the airline if it was about to fail, given its strategic importance.
British Airways would do well to follow in Virgin Atlantic's and Aer Lingus' footsteps. Instead of blocking cash refunds of Avios tickets online and offering travel vouchers with 12 months validity it should be offering better incentives for existing customers to retain their bookings.
A lot of British Airways passengers retain goodwill towards the airline and would happily take a voucher or rebooking if there was some incentive. However strong your love of the airline, it is simply irrational to take a voucher when you can get an identical amount of cash.