Lufthansa insists a €9 billion Government bailout must have no strings, considers administration
Links on Head for Points may pay us an affiliate commission. A list of partners is here.
Lufthansa has said that it may enter administration despite the offer of a €9 billion bailout package from the German Government, since it believes that the offer is not attractive enough.
According to Suddeutsche Zeitung, Lufthansa management is not particularly happy with the conditions attached to the bailout.  It insists that the money should be handed over without any conditions and will place the carrier into receivership if the Government does not agree.
The airline is currently operating at 1% of capacity and burning through approximately €1 million per hour by its own admission.  The airline still has approximately €4.4 billion in reserves which would last it around 180 days at current spend rate.
According to the Citi analyst report we quoted last weekend, however, this gives a false image of security.  The airline has more than €4.4 billion of refunds and other debts already due and is technically insolvent.  Lufthansa CEO Carsten Spohr admits that the airline will not survive without state aid.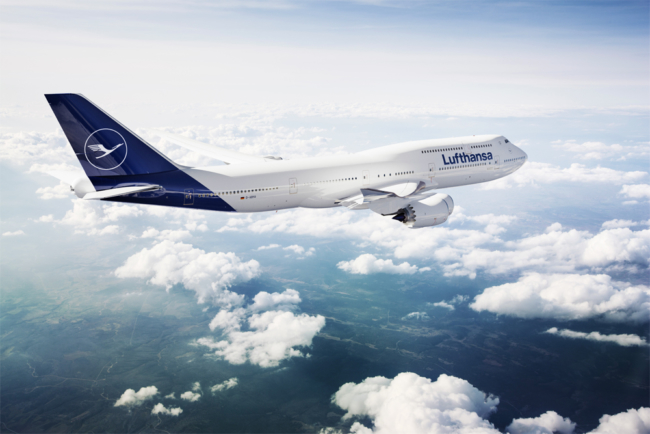 A sticking point: the bailout terms
At present, the German federal government is stipulating that any bailout should include a 25.1% stake in the airline and two positions on the supervisory board.
In return, Lufthansa would receive €9 billion in equity capital and loans. €5.5 billion would be provided as non-voting capital carrying an eye-watering 9% interest rate.  This is unlikely to require repayment although the interest rate has been designed to 'encourage' it.  A further €3.5 billion in loans would be provided by state bank KFW with potential contributions from the Belgian, Austrian and Swiss authorities.
Whilst Lufthansa says it requires a bailout, it is reluctant to give the Government a voice and become a pawn in political discussions.
The Supervisory Board is currently made up equally of Lufthansa management and employee representatives.  Lufthansa management is concerned that the two government representatives would destabilise this balance.  The employee and Government representatives could form a majority and block difficult business decisions around redundancy and restructuring.  The airline has already said there will be 10,000 job losses in the short term.
In an interview with German newspaper Die Zeit, CEO Carsten Spohr expanded on the airline's reluctance to give away two seats on the supervisory board:
"If the Federal Republic of Germany wanted to exert too much influence on operational business tasks, perhaps the Austrian government would demand the same, and then possibly Switzerland, Belgium, Bavaria or Hessen as well. It's very difficult to control a corporation like that."
Many are also sceptical that the European Commission would approve of the German Government having such a level of control, although the Finnish Government still owns a majority of Finnair and the French and Dutch Governments control around a third of Air France KLM.
Management also believes that the high interest rate on the loan would increase cash outflows sharply and reduce investment opportunities.  It is also allegedly higher than the interest rate on the loan provided by the Government to bail out German airline Condor earlier this month.
A better alternative – administration?
Whilst a lack of progress is being made on the bailout front, Lufthansa management are allegedly looking at whether going into administration may be the better option.
Under German law, a so-called 'Schutzschirmverfahren' or protective shield procedure would enable the current management to continue to operate the company under the oversight of administrators.  This is a similar process to Chapter 11 in the United States which, unlike receivership in the UK, allows a company to continue to trade.
The process shields the company from creditors for three months and enables the company to attempt to re-structure.  It is the same process that was used by Condor after its parent Thomas Cook entered administration last year.
Particularly appealing is the ability for Lufthansa to ditch its pension obligations and hand it over to the Pension Insurance Association which administers the pensions of insolvent companies. It would also be able to re-negotiate existing contracts and leases, including its fuel hedging and aircraft procurement deals.
The cost to passengers could be high.  Lufthansa is liable for several billion Euros of passenger tickets that require refunding, all of which would be voided via this administration procedure. Passengers would instead have to rely on travel insurance or credit card chargebacks.
Where next with Lufthansa?
With the management of Air France KLM now rolling around in €10 billion of bailout cash on considerably softer terms than Lufthansa is being offered, this could go either way.  It seems unlikely that the current management team would be allowed to bankrupt the airline purely to protect their own salaries and bonuses and continue their expansion plans.
At the same time, the Government is unlikely to want to pump in cash which, without controls, is likely to end up being used to buy up struggling airlines in other countries rather than supporting German national interest.  Talks continue …..